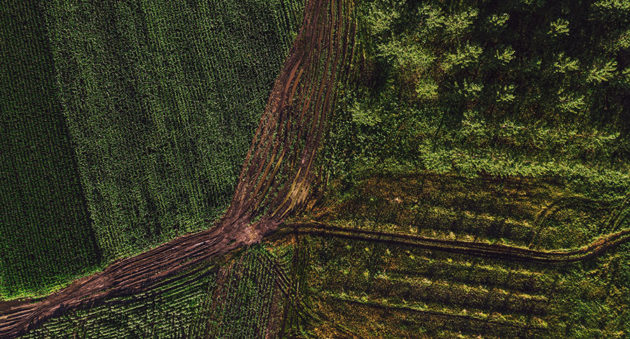 Hunting Locator is the first name is hunting lease land and land for sale.
Hunters in the United States and all over North America have had one resounding message in the last few years: a lament in finding land that they can hunt. With the hunting season on the way, it's time to put an end to that fact and start your way towards a trending lease land locator system that may just end your search.
Hunting Locator is exactly what the hunting community has been looking for: a site that helps thousands of hunters find land to lease or buy. This subscription site can help not only hunters, but also landowners looking to sell property, and even outfitters seeking hunting land for their clients.
And perhaps the biggest advantage is that you can list your lease for free.
As we know, hunting opportunities can sometimes be scarce for those in the hunting community who don't have access to private land. Hunting Locator has changed that, and for a reasonable amount per month of membership, you can crank up your hunting opportunities tenfold.
Hunting Locator Land for Lease
Every single one of the 50 United States is represented at Hunting Locator, including Puerto Rico. A simple click on any of the states will immediately take you to that state's land for lease page. We're going to need a disclaimer here: all the examples used here were live on the site as of August, 2020. They may not reflect the current availability should you check the listings today. Nonetheless, they're necessary to help explain how Hunting Locator works.
A good example to try is an obvious one: Texas. There are 27 land for lease pages (with 35 listings on each page) for the Texas link alone, and they can even be searched by county. At the bottom of the page (and in fact every lease page) you can find information about north, east, south, west, and central Texas which describe conditions and game animal species located there. You'll see things like whitetail deer, Rio Grande and Merriam's wild turkeys, mule deer, Javelina, and bird hunting opportunities like waterfowl and especially dove. All of the listed leases have buttons to view more info on the lease and contact the owner.
One of the best resources located on the individual lease land pages is the "Hunting Land for Lease by Owner" which give landowners their fair share of space to show their properties and make some extra cash. As Hunting Locator puts it, "hunting leases can provide a steady supplemental income to the owners which make them able to pay their property taxes and other expenses," and "have the hunters largely take care of the property and manage the species to improve the hunting."
On the toolbar at the top of the homepage in the Resources section you'll find "Hunting Leases" and also "Public Hunting Land Near Me." Clicking on the public section will take you to another view of the U.S. hunting map which again has all of the states represented.
Still using Texas as an example, you will see 35 public hunting areas, wildlife management areas, or refuges listed for the Lone Star State. All of these have buttons to "Get Full Access" and "Property Details."
If a hunter or group hunters don't have the time to search the site for the lease that they would like, they can choose the "Lease Locator Service" option and Hunting Locator will guarantee you results. They're quoted as saying, "Our Lease Locator Service will find a lease for you in 30 days or it's free."
Lease Calculator
The Lease Calculator is a great tool for landowners–particularly farmers–that not only want to make some extra money, but need some solid hunters that will help with wildlife management practices on their property.
It is a tool whose time has come. Since it can be very subjective as to how much to charge someone to legally use your land, this calculator has a great deal of value for a landowner.
It must be said that using this tool involves a modicum of sincerity. Taking to the calculator and claiming that a 60-acre open field with no cover has "proof of trophy target species" and "excellent food, water, and cover" will give you a high dollar value. But if you aren't being honest, it'll come back to bite you. When your party shows up to look it over, well, let's just say it's on you to be honest.
Land for Sale
The "Land for Sale" option on Hunting Locator is where the rubber hits the road for many hunters, and is also free for landowners to use. The U.S. map will show itself once again, only this time you will find all of the hunting land for sale across the country. This time, we'll use New York for an example.
There are six full pages of New York properties for sale with 35 pieces of land on each page. A small amount of them are in the 5-6 acre size, but there are several over 500 acres, including one in Clinton County that has 725 acres of timberland and high peaks in the Champlain Valley for a mere $575,900.
Another state to try is California, although there are not nearly the amount of listings as either Texas or New York. There is only one page with 27 listings including a 14,138 acres in Carmel Valley for a cool $37,500,000. Scroll down and you'll see a listing for an attractive 40-acre parcel in Palomar Mountain with a private pond for $195,000. There's always a wide variety of availability, and it's changing all the time.
At the bottom of the page it describes the average temperatures of the state, local geology, how the state is divided up geologically, and the largest economic drivers for California. Included for most states is the property value and tax figures as compared to national levels, plus the general cost of living in that location. You'll also find numbers for agricultural land use in each state, like common crops, livestock, average rainfall, and land value per acre.
Hunting Locator also has a business directory for outfitters, game processors, taxidermists, and other outdoor industry brands to the tune of 12 full pages. A business can go here to list their company credentials for free, with an optional upgrade fee that includes an About Us page, room to list the gear used or sold, company history, location, and contact information.
A representative from Hunting Locator told us that "Anyone can post a lease for free on our site, but we also have a broker service that does all the marketing and promoting of the lease to potential hunters for a flat rate of $349. If we do not send at least three qualified hunters, you don't pay."
Hunting Locator also has several resource pages, a well written hunting blog, and a page for searching and studying HD hunting maps. They also happen to have a Giveaway page as well, showing fans the love with a chance to win big each month.
This may just be the best DIY resource locator map on the web for bowhunting, rifle hunting, or muzzleloading land that you can find, and it's all in one spot. The Premium membership option is well worth checking out, and Hunting Locator has become a real benefit for serious hunters out there. 
Now all you have to do is to sit down, start searching, and find that piece of hunting property that you've always wanted.
Looking for a little more or even hot lunch for your hunting blind? Follow my webpage, or on Facebook and Twitter.
NEXT: 6 WAYS TO MAKE A DEER STOP IN THEIR TRACKS
WATCH
The post Hunting Locator: What the Subscription Service Means for the Hunting Community appeared first on Wide Open Spaces.