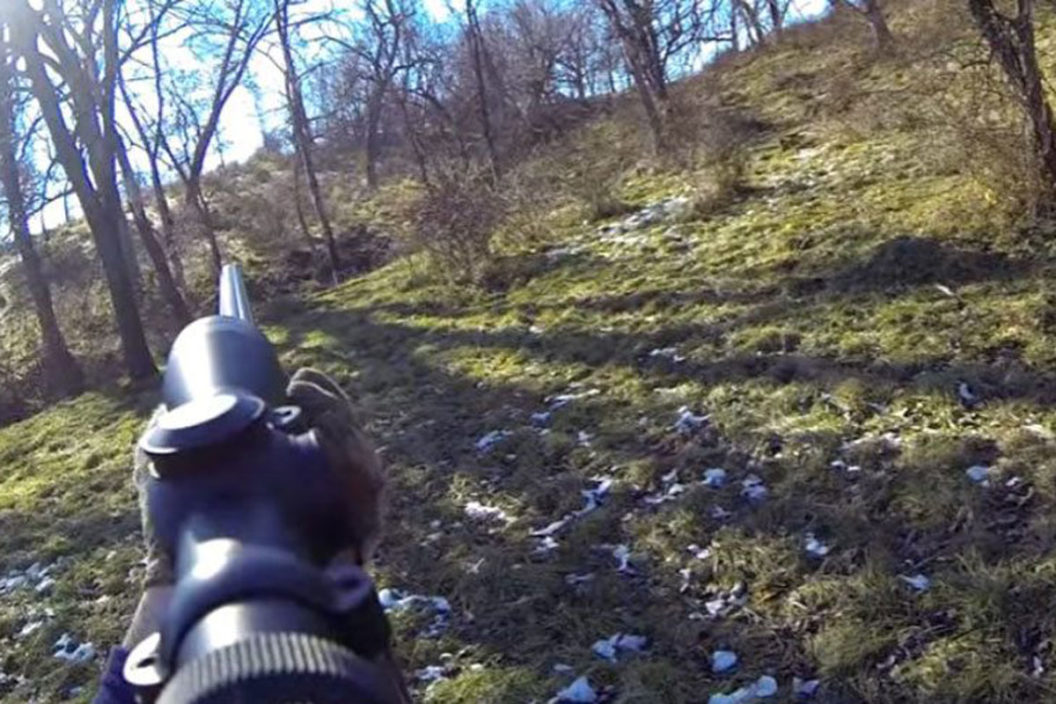 As hard as it is to harvest a buck at any given time of the season–many hunters finish the year empty-handed despite sharp, methodical strategies–it's unquestionably harder to take more than one. When you consider that the hunter in the following clip was able to ethically take three in one day is simply mind-boggling. What's even harder to believe is the fact he did it with a scoped shotgun loaded with slugs. The hunter and his uncle are driving the deer, which forces them up on their feet and gives the hunters their shots. Though it seems like he shoots a lot, the hunter is a pretty good shot, as he downs all three with limited ammo.

Typically when you think of a successful deer drive, you picture a group of hunters with shotguns loaded with buckshot. Whether hunters are simply driving the deer toward each other, or they're using dogs in states where it's legal, buckshot is typically the name of the game, as a buck sprinting past you doesn't offer much of an opportunity to get set before a shot. However, that's exactly what this pair pulled off.

Watch the video below:

https://youtu.be/hL3MjTcScjI



All three bucks are good-sized deer. The gun is pretty darn accurate, too, as you can tell by the first semi-long-distance shot that finished off the first deer behind the tree. The gun is an Ithaca Deerslayer III chambered for 20-gauge shells, and also claims to be Ithaca's most accurate slug gun. No wonder it does so much damage to these deer! He's also using Hornady SST slugs as the ammo of choice.

When it's all said and done, the hunter harvests two 8-pointers and one 10-pointer in 35 seconds.
The post Hunter Downs 3 Bucks in 35 Seconds During Fast-Paced Deer Drive appeared first on Wide Open Spaces.