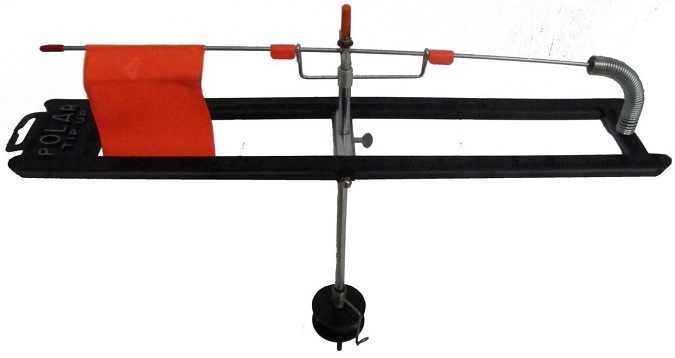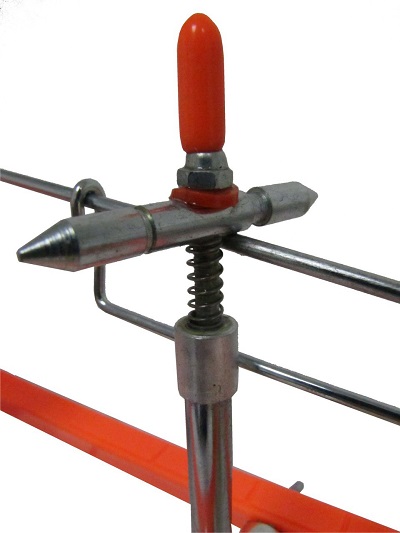 Serious ice anglers have known for over 40 years they can trust the smooth, unsurpassed reliability and versatility of HT's Polar Tip-Up.  After all, HT has been blazing new advancements in Polar tip-up technology for over 40 years, and it's still the only series of tip-ups on the market fully guaranteed against freeze-up! 
The innovations continue for 2016, with the tip-up experts at HT taking another bold step forward by developing an interchangeable spool system.  That's right!  Now you can change spools with just the twist of a wing nut.  Is a frustrating wind knot preventing you from getting your line back in the water quickly?  Change spools!  Want to switch from a lighter to heavier backing?  Change spools!  Think switching out your leader, rig, hook style, size or color might be beneficial, but need to do it fast, without retying?  Change spools!

This winter, change things up!  Increase your versatility and productivity with the new Polar Tip-Up, with the industry's first interchangeable spool system.     
For more information, write: HT Enterprises, Inc., P.O. Box 909, Campbellsport, WI, 53010, or visit WWW.ICEFISH.COM.
The post HT Enterprises – POLAR TIP-UP WITH "QUICK CHANGE" INTERCHANGEABLE SPOOL appeared first on .