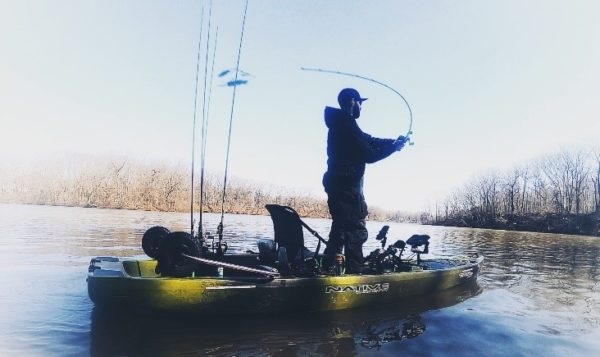 I'm a bass fisherman who happens to live five minutes from the ocean. I grew up fishing in the ocean, and in my late teenage years made a hard turn to bass.
I started out like most people, in a Jon boat. I fished this way for years until the urge to purchase a big shiny bass boat was too big to ignore anymore. I loved everything about owning my bass boat. But after a few years and a couple of kids, I was finding it hard to find the time to go out fishing. The boat was a lot of work. I didn't have much time to work on it, prep it, or clean it and wax it anymore. I wanted to use my free time for fishing and spending time with my family. So, I dusted off my old Jon boat, and started taking advantage of my proximity to the ocean. I started to think to myself, "There has to be a better way for a 9-5 blue collar guy with two young kids to get the most out of his time on the water."
I called up my friend Ron, a kayak fisherman, and asked for his guidance on where to start with purchasing a kayak. After some long discussions about how I was transitioning back to the ocean, my love for bass fishing wasn't faltering and I still wanted to feel like I was in a boat, Ron advised that I take a look at the Native Watercraft Titan 13.5, the Hobie Pro Angler 14 and the Jackson Big Rig. I started researching those three kayaks, which consisted of hours of Google searches and watching YouTube videos. Ultimately, I made the decision to go with the Titan 13.5. It was a one-man bass boat that could handle the ocean with no problems. It fit my needs and my style, and I felt that it was the best one for me. That's the beauty of choosing a kayak – there is no right and wrong, there is only what works best for you!
I sold my boat on Craigslist and waited for my new kayak to be delivered. I was so excited for all the possibilities that kayak fishing would bring – more access to different bodies of water, and the ability to fish both fresh and salt. When it finally arrived, I took it out for its maiden voyage, and that's where it got exciting. I didn't have to do anything but hook the trailer to the truck. No checking motors, no checking lights, no remembering the plug, and no worrying that my boat wasn't going to start.
After four weeks of having my kayak, I was fishing every weekend and thriving. I still had plenty of time with my wife and kids on my days off because I wasn't spending half the weekend prepping the boat. All the prep,
all the worry, all the expensive fixes were instantly gone as soon as I sold my boat. With a kayak, my fishing became simple and I didn't have to sacrifice anything but speed. I still have all the fancy rods and reels and my boxes of tackle, but I can fit it all in my kayak. This truly was a great decision!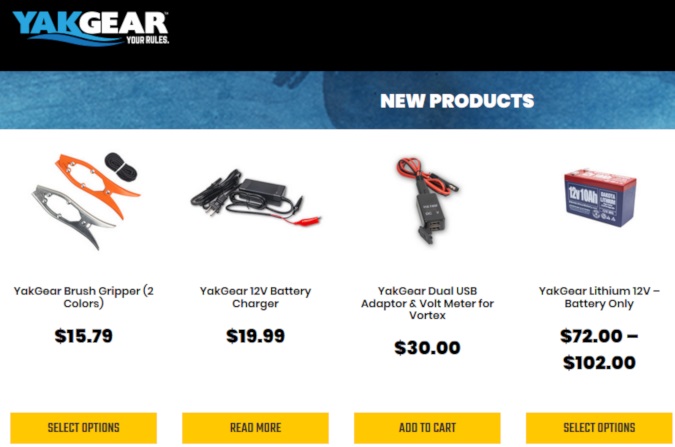 Selling your boat to buy a kayak is a big decision, but it doesn't have to be an overwhelming one. One thing I learned quickly is that in the kayak world, people are much more willing to help. Ask questions, join Facebook pages and groups, watch YouTube videos and reviews of the kayak you like and soak in the information that people are willing to share with you! There is a right kayak out there for you that will fit your budget and needs. I can promise this: you'll be fishing more with less stress.
I hope my experience in making this transition helps to ease some of your minds about making the jump from a boat to a kayak. Don't look back – I know I won't be. Good luck with this big yet exciting change!
About the Author
Steve Vullo is from Belford, New Jersey. He runs the "Fishing With Attitude" social media pages and fishes both fresh and saltwater. Steve recently became a Brand Ambassador with YakGear, and really likes to target largemouth and smallmouth bass. Steve considers himself a power fisherman but will not hesitate to throw a drop shot when he must. Steve is still a newbie in the kayak world, having made the jump from boating to kayaking recently. The Native Watercraft Titan 13.5 is his mode of transportation on the water, and he will never look back.
More Kayak Fishing News: https://www.odumagazine.com/?s=kayak+fishing
The post How to Transition from a Boat to a Kayak appeared first on OutDoors Unlimited Media and Magazine.