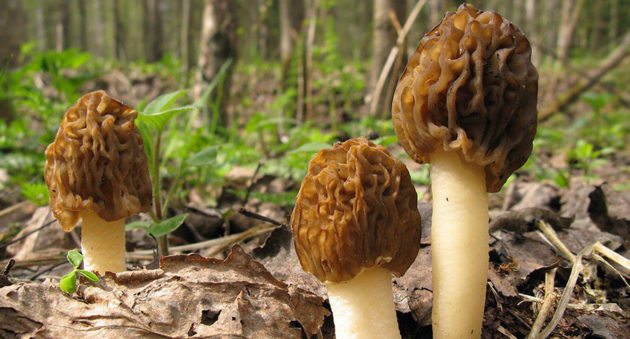 WATCH THE VIDEO NOW
This is a reminder that morel mushrooms are great, but their toxic cousins can fool you.
When it comes time to find morel mushrooms, outdoorsmen across the country tend to get a little excited. They've been cooped up all winter, and it's a sure sign of impending spring when the first morel mushrooms poke out of the ground.
If you're just getting started, or even if you've been at it for a while and want to learn more, this quick video will help you distinguish true morels from their false relatives.
Watch closely and learn the differences, and you can rest assured you'll be cooking up some of nature's finest edibles.
Here are a few recipes to get your creative juices flowing:
VENISON RAVIOLI WITH MOREL MUSHROOM SAUCE
PUT THIS ON YOUR SPRING MENU: FRIED TURKEY AND MOREL MUSHROOMS
SPRINGTIME RECIPE: SPICY FIDDLEHEAD AND MOREL MUSHROOM PASTA
Finding any morels out there? Share photos with our Facebook page, or just tag them with #MyWideOpenSpaces!
NEXT: OHIO'S MOREL MUSHROOM SEASON IS GOING TO BE A GREAT ONE
The post How to Spot a Morel Mushroom (and Their Fake Lookalikes) appeared first on Wide Open Spaces.