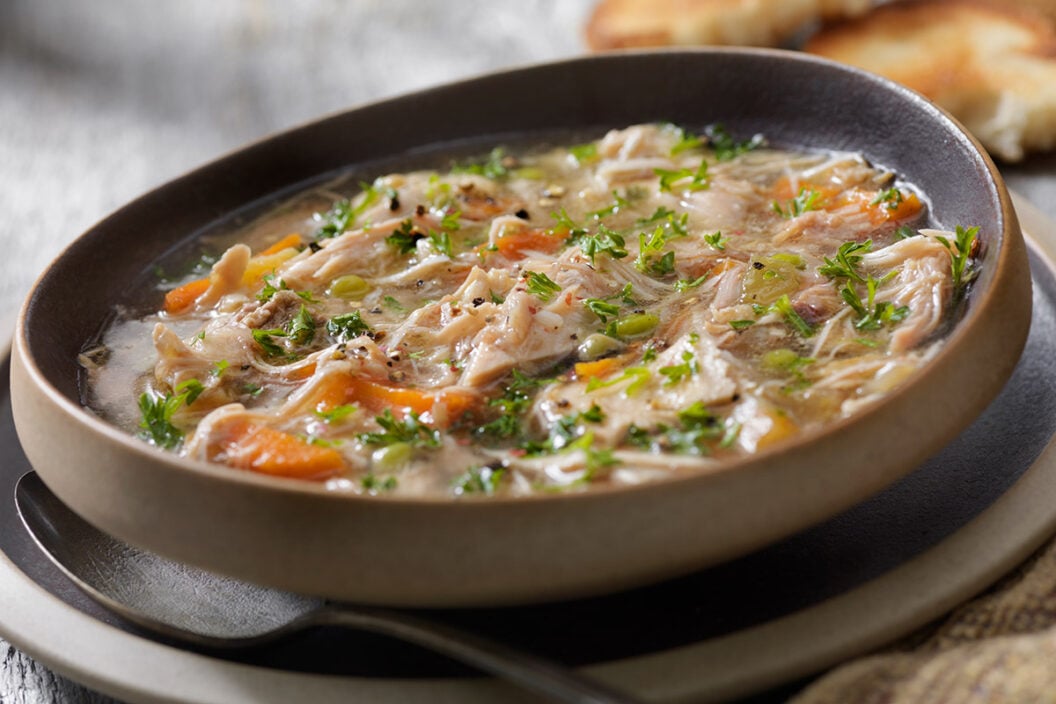 As we continue to reel from hunting season coming to an end, we see more and more hunters experimenting with new wild game recipes. Most of these exploit the delicious and coveted venison obtained via a successful hunt this fall, which most commonly finds its way into a chili bowl, onto a bun, or straight onto the grill. However, with spring around the corner, it's time to shine some light on our favorite birds. With this Italian wild turkey soup recipe, you're sure to make some friends should fill a tag this spring.
Be sure to check out my new cookbook, The Weekend Wild Game Cookbook: Easy, Everyday Meals for Hunters and Their Families, available on Amazon.
Italian Wild Turkey Soup
View this post on Instagram
1 large wild turkey breast, cut into bite sized pieces
1 tablespoon Italian seasoning
1 tablespoon garlic powder
1 tablespoon onion powder
1 teaspoon paprika
1 teaspoon of salt
1 teaspoon black pepper
1 large onion, diced
3 celery ribs, diced
2 medium carrots
1 large red bell pepper, diced
4 cloves of garlic, minced
1 (16 ounce) can tomato paste
7 cups chicken broth
3 roma tomatoes, diced
1 bay leaf
1 cup dry ditallini pasta
1/3 cup grated Parmesan cheese, plus more for serving
2 tablespoons cup freshly chopped Basil
Recipe Directions
1. In a large Dutch oven, heat oil over medium high heat. Add in turkey pieces and brown for 1-2 minutes per side. Season with Italian seasoning, garlic powder, onion powder, paprika, salt, and black pepper.
2. Add in onion, celery, carrot, and red bell pepper and cook until translucent, about 7 minutes.
3. Stir in the garlic and tomato paste. Cook for 3 minutes.
4. Pour in chicken broth, then add in the bay leaves, and bring to a boil.
5. Once boiling, add the pasta and tomatoes to the soup and continue cooking for 13-15 minutes, partially covered, until pasta is tender. Don't forget to stir the soup a couple times so the pasta does not stick. Once the pasta is tender, remove the bay leaf.
6. Taste the soup and add any additional salt and pepper if desired, then stir in Parmesan cheese and basil and serve!
The post How to Make Italian Wild Turkey Soup appeared first on Wide Open Spaces.