Introducing the NEW GLO-SHOT™ SPOON!!! This spoon will change the way we think about glow in ice fishing. With it's replaceable self illuminating Glo-Shot™ Stick there is no need to worry about charging your spoon. Fish confidently for up to eight hours knowing your spoon is attacking trophy walleye, big perch, slab crappie and any other predator that swims under hard water. Available in 12 colors and 3 sizes. In the package you will receive one spoon, a stick removal tool, and a three light sticks. Replaceable sticks also sold separately. Order Link >>>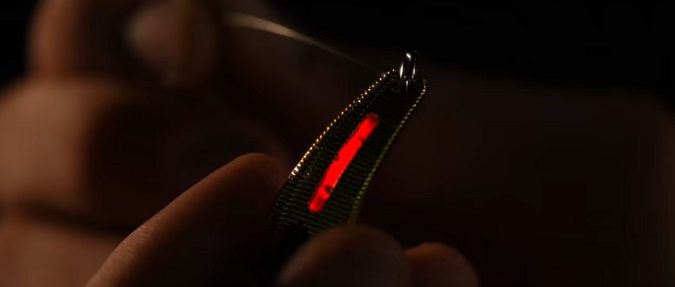 Glo-ShotTM Spoons are available in 1/16-, 1/8- and 1/4-ounce weights, with red treble hooks in #12, #10 and #8 sizes, respectively. Hooks are attached via dual split rings for added action and fewer lost fish.
Glo-ShotTM Sticks are non-toxic, easy to activate and glow in vivid color for eight hours. They are light enough not to affect lure action and are also great for lighting up a variety of bobbers, hooks and jigs. Suggested retail is $2.39.
Glo-ShotTM Stick Attracts Fish From Afar Glows In Color For 8+ Hours
S-Curve Design Enhances Action Non-Toxic, 1.5 Inches Long
Lightweight Z-Alloy For Maximum Flutter Red, Green And Chartreuse Colors
4 Metallic, 4 UV And 4 Glow Color Options MSRP $2.39 per 3
MSRP $6.99 includes three sticks and removal tool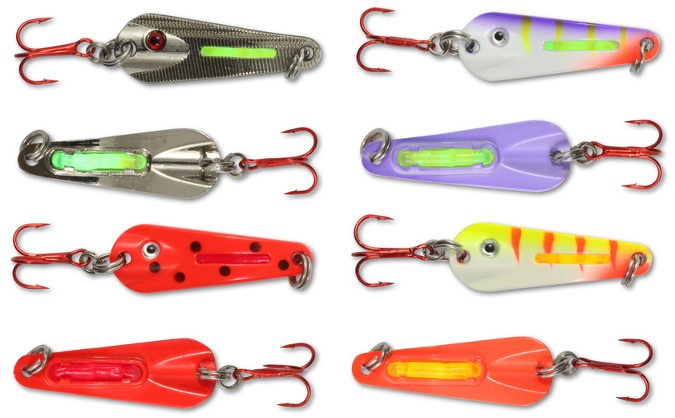 A killer on crappies, perch, walleyes, pike and trout. Cast or vertically jig. S-curve design and light, lead-free construction excels with twitches, lifts and falls. Glo-Shot Sticks boost fish attraction in low-visibility situations. Change Glo-Shot Stick colors to match conditions. Tip with live bait or IMPULSE® soft plastics. 
NEW Glo-Shot™ Spoon – Tony Roach

02:07
The post Hottest Ice Fishing Lure Of The Season GLO-SHOT SPOON (Plus Video) appeared first on ODU Magazine-North America's #1 Digital Fishing Magazine.