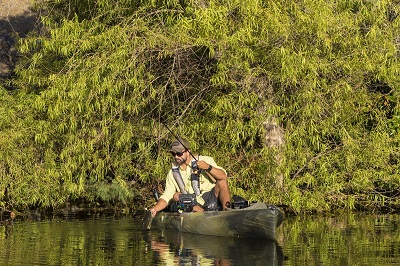 Sometimes one just has to blend in to stand out…to sneak up on bass, to get a jump on birds or simply to make a statement. Introducing Hobie's new Camo Series. Hobie's first-ever color blend will be available for the time-tested Mirage Pro Angler 14, Mirage Pro Angler 12 and the Mirage Outback, the three models in Hobie's line-up most popular with anglers and bird enthusiasts worldwide.
The new camo will replace the olive green color on these three models, all equipped with the MirageDrive® 180. Each hull boasts a uniquely different camouflage pattern along with special camo graphics and pads to appeal to those Hobie fans that prefer a more subtle approach than the popular colors found throughout the company's recreational line of kayaks.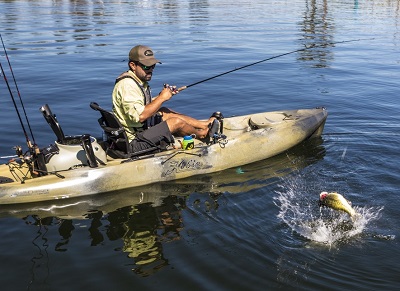 The Camo version of the Mirage Outback also includes ST Turbo Fins as standard equipment.
"We wanted to create an earthy camo pattern specific to Hobie," says Fishing Product Manager Morgan Promnitz. "We've done it using trademark Hobie colors Olive and Dune mixed with a new color, Midnight. The result will be enjoyed by the many Hobie fans that have requested camo boats."
MSRP's are coming soon. The Camo Series will be shipped to retailers starting in October, 2016.
The post Hobie's New Camo Series appeared first on .