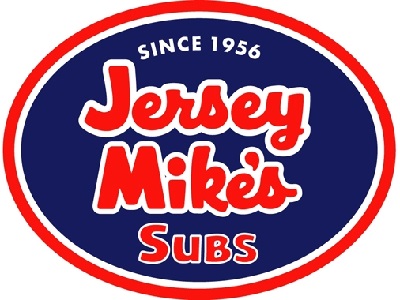 Did you know in 2018 Jersey Mike's submarine sandwich shops gave more than $6 million to over 170 charity partners during their annual Month of Giving Program?
Many charities benefit from the generosity of Jersey Mike's, and the Project ChildSafe® Foundation, which supports NSSF's® Project ChildSafe firearms safety program, would like to be one of them.
Project ChildSafeHere's how it works: Each year, during the month of March a percentage of sales is donated to Jersey Mike's designated charity partners. On the Day of Giving, 100% of all sales are donated to those charities. Each individual Jersey Mike's location decides which charities to support during its Month of Giving campaign.
That's awesome, right? You can help Project ChildSafe become a designated charity partner by contacting the manager of your local Jersey Mike's and asking for Project ChildSafe to be added as a designated charity partner during March, the Annual Month of Giving. And, if there is more than one Jersey Mike's location in your area, please ask each location to add Project ChildSafe as a designated charity partner.
Once Project ChildSafe is a confirmed designated charity partner, be sure to tell everyone you know to eat at that Jersey Mike's location throughout the month of March and especially on the Day of Giving March 27, 2019.
We would love to hear which Jersey Mike's you have approached on behalf of Project ChildSafe by emailing us at PCSStaff@nssf.org.
Thank you for your support!
Stephen L. Sanetti
Chief Executive Officer
National Shooting Sports Foundation
Chairman of Project ChildSafe Foundation
P.S. If you are asked to provide information on Project ChildSafe to Jersey Mike's, please feel free to forward the information below:
Project ChildSafe® is a firearms safety education program of the National Shooting Sports Foundation. This year marks the 20th year for Project ChildSafe as the leading voice in genuine firearms safety education.
During this time Project ChildSafe has:
Partnered with over 15,000 law enforcement agencies and distributed more than 38 million free firearm safety kits, and educational materials nationwide

Been selected as a finalist for the 2018 Green Cross for Safety Excellence Award by the National Safety Council

Partnered with Department of Veterans Affairs to develop safe firearms storage practices for veterans to help prevent firearms misuse, including suicide
The post Help Project ChildSafe appeared first on OutDoors Unlimited Media and Magazine.