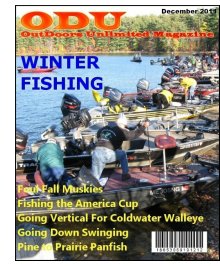 2016 has been an incredible year for the Team at ODU Media. We published our first digital fishing magazine in December of 2011 (see to right) and it was a hit right from the start. Over the last five years more and more readers have come into ODU Magazine and have stayed to read the magazines, and to catch-up on the fishing, hunting, gun and outdoor news we publish daily.
I want to personally thank our loyal readers for checking back in day after day and week after week to see what is new in the outdoor world at www.odumagazine.com.
As equally as important are the writers whose works appeared in our magazine during 2016, Thank You to you all; Bill Vanderford, Andy Westcott, TJ Stallings, Dana Benner, O'Neill Williams, Brian 'Bro' Brosdahl, Bob Jensen, Dan Galusha, Mike Borovic, John Simeone, Tom Gruenwald, Billy 'Hawkeye' Decoteau, Dan Johnson, Captain Mike Gerry, Jake Bussolini,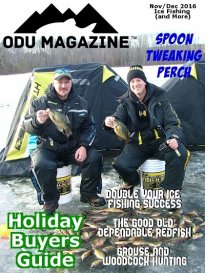 Casting Carter, Garett Svir, Brian "Koshie" Koshenina , Matthew J. Breuer, Bill Cooper, Glenn Walker, Captain Adam Walton, Mark Strand, Justin Hoffman, Jason Akl, Wil Wegman, Bernard Williams, Brad Wiegmann, Ted Takasaki, Scott Richardson, Jason Mitchell, Joe Overlock, JP Bushey, Ted Pilgrim, Maynard Lee, Captain Ron Presley, Amy Whitley, Rafael Vargas, Jay Anglin, Dr. Jason Halfen, Chip Leer, Gary Abernethy, Mike Frisch, Cory Yarmuth, Gerald Almy, Joe Balog, Sammy Bruce, Phoebe Parlade, Lawrence Gunther, Alison Hudson, Tony Lor, Chris Flint, Josh Lantz, Scott Glorvigan, Charlie Robinton, Lance Davidson, Steve Pennaz, Mike Gnatkowski, Barb Carey, Dennis Kassube, Kevin Steffey and Jason Herbert.
From The ODU Family To Yours, Have A
Wonderful Holiday Season And A Great New Years Weekend!.
William Schwarz, Publisher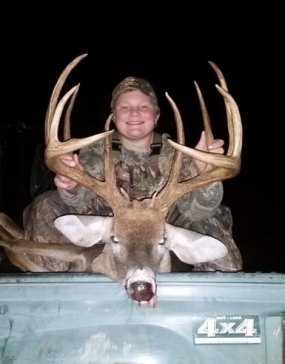 Top Stories/Posts From December and November

JOIN THE OFFICIAL ODU FACEBOOK GROUP PAGE
JUST ASK TO JOIN
Click The Image Below To Be Connected

The post Happy Holidays Message From OutDoors Unlimited Magazine appeared first on ODU Magazine-North America's #1 Digital Fishing Magazine.