News release went out late last week, but I want to publicize this as much as possible:
Learn about Nebraska fisheries management at public informational meetings

LINCOLN, Neb. – Anglers can learn about the status of Nebraska fisheries by attending one of seven public informational meetings this winter.

Attendees will hear a presentation by the Nebraska Game and Parks Commission on current and future projects, aquatic invasive species, regulations, and a fishing forecast. Staff then will answer fisheries-related questions.

All meetings will be held from 7-9 p.m. The meeting schedule is:

Jan. 21 – Norfolk, Northeast Community College Lifelong Learning Center, 801 E. Benjamin Ave.

Feb. 11 – Omaha, Papio-Missouri River Natural Resources District (NRD), 8901 S. 154th St.

Feb. 12 – Lincoln, Nebraska Game and Parks Outdoor Education Center, 4703 N. 44th St.

Feb. 25 – Valentine, Niobrara Lodge, 803 Hwy. 20

Feb. 26 – Lexington, Central Community College meeting room, 1501 Plum Creek Parkway No. 1

March 4 – Sidney, South Platte NRD, 551 Parkland Drive

March 5 – Ogallala, Lake McConaughy Visitor Center, 1475 Hwy. 61 N.
Each meeting will be a little bit different, but a rough outline of the agenda would be:
Introductions and opening remarks
Speacial Project/Research updates for region
2018 Sampling Results and Fishing Forecast
Aquatic Invasive Species updates
Regulation updates
Questions and answers.
Times listed are local times.
We realize that not everybody will be able to attend a meeting and we can do only so many meetings in so many places.  We try to move meeting locations around, but we simply cannot hold a meeting in everyone's home town.  If you can make it to one of these meetings, we would love to see you!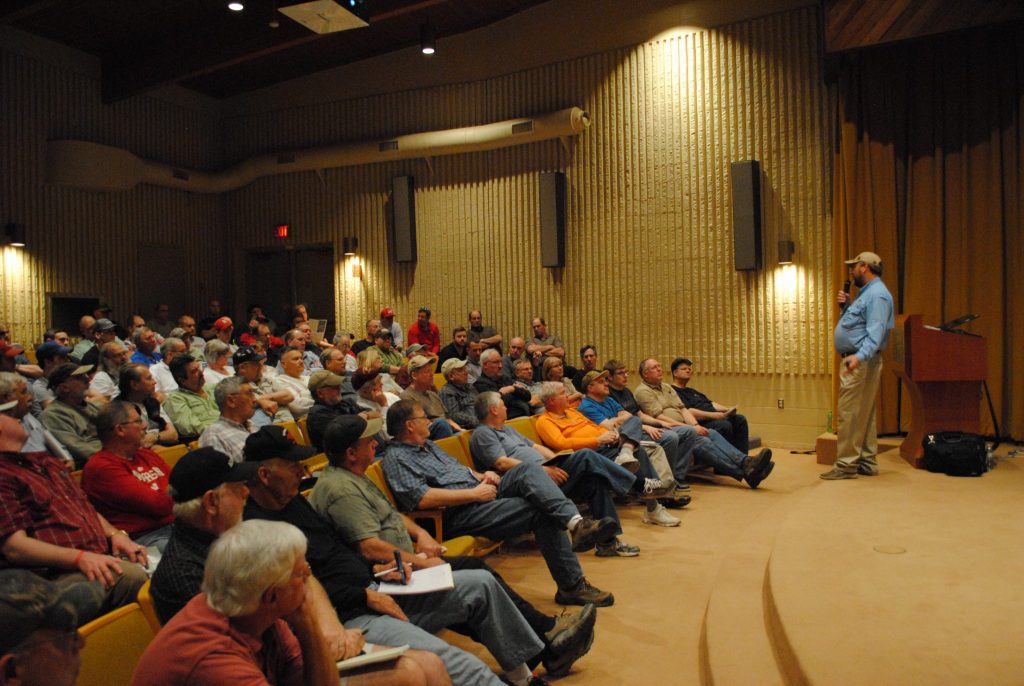 The post Fisheries Meetings 2019 appeared first on NEBRASKALand Magazine.