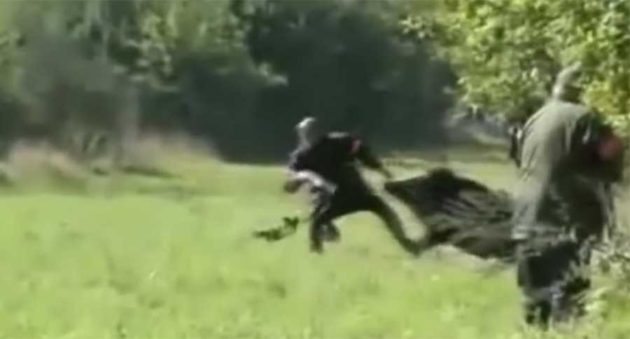 Hunting often brings some wild experiences. These shocking hunting moments will leave you speechless.
Hunting is amazing because of the many sights, sounds, and experiences it can bring. It's much more than the kill, but the moments that string together leading up to it is what brings us back out time and time again.
But sometimes things don't go as planned and can be rather dangerous. These shocking moments caught on film will put you on the edge of your seat and leave your jaw dropped.
The leopard and lion charges are enough to send you to the store in search of new underwear.
Enjoy.
Filming your hunts can let you relive the amazing journey of the hunt, but sometimes it will catch the nightmares you experience in the field as well.
Always have those cameras rolling, because you never know what will happen next while hunting. And just think, people might not believe your story if it wasn't captured on camera.
Be safe out there!
Did you enjoy this post? CLICK HERE to view more articles by Colton Bailey. You can also follow him on Facebook CB Outdoors and Hunting and Fishing Memes.
NEXT: GRAPHIC: YOU WON'T BELIEVE WHAT KIND OF GUN RESULTED IN THIS HUNTING ACCIDENT
The post Feel the Intensity of These Shocking Hunting Moments Caught on Camera appeared first on Wide Open Spaces.