Autumn color is right around the corner. Given the latitude and/or height above sea level at which you dwell, it's time to dust off your photo gear, jump in the car and enrich your foliage portfolio. Oceans of varying hues of green will soon give way to blazing warm-colored leaves and golden grasses. The green that dominated summer will pass its monochromatic baton to autumn's blaze. For image makers who love color, it's a glorious time. Be it a grand landscape or a lonely fallen leaf, there's a plethora of subject matter. Incorporate all or a combination of the following fall foliage photo tips to impress your friends, family or coworkers with your photo magic.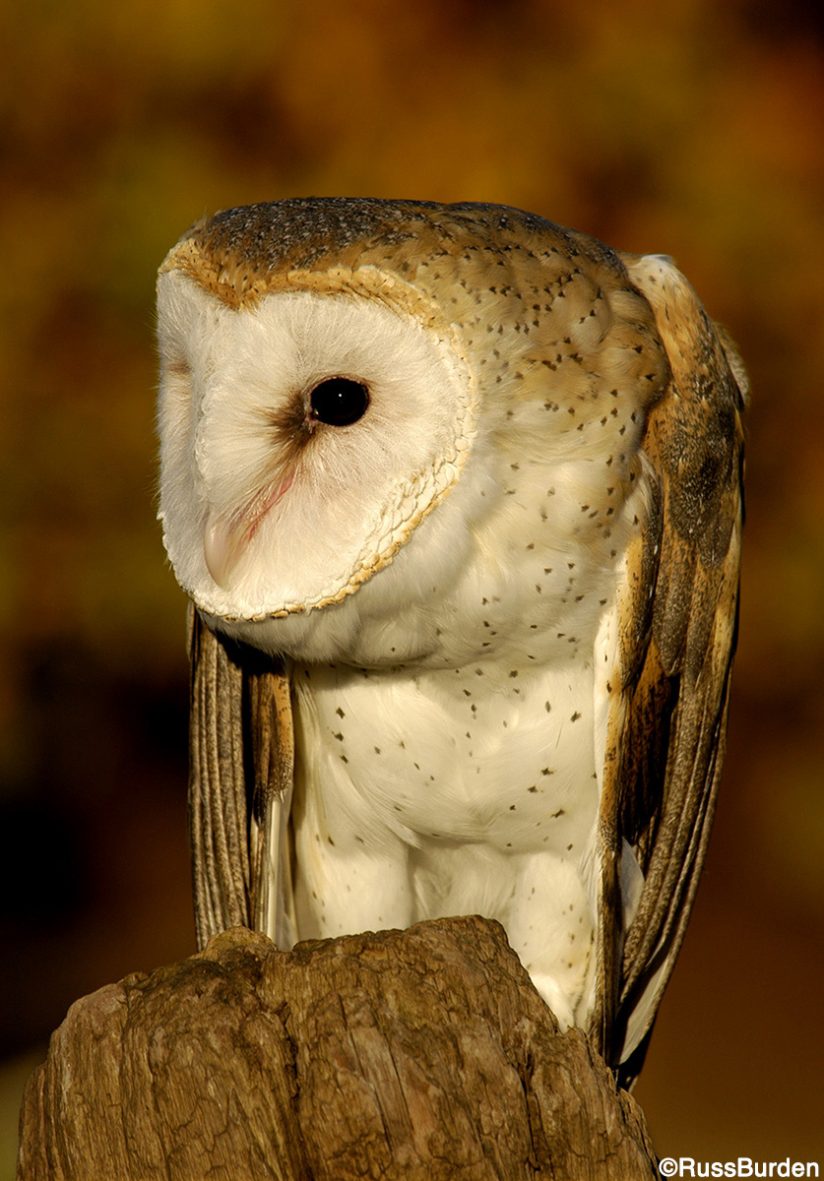 Include Wildlife
If you're a regular reader of my weekly tips, you're familiar with one of my favorite expressions, "The background is equally as important as the subject." A fantastic subject shot against a busy background nets a busy image. A fantastic subject shot against a fantastic background produces a winner. A clean fall background can be a fantastic backdrop for a wildlife subject. Look for situations where the background can be thrown out of focus into a wash of color. Seek out the angle where the animal is surrounded by warmth. Look for a situation where the color of the animal harmonizes with the backdrop. Be aware how the light on the animal plays against the light on the background. Each of these factors will make or break the image.
Control Depth Of Field
In some situations, it's better to have an out-of-focus background that's a wash of color that complements the subject. On the other hand, foreground to background sharpness often works better for the grand autumn landscape. The recipe for the out-of-focus scenario includes a long lens, a wide-open aperture and a subject that has separation. The recipe for the everything-in-focus image includes a wide-angle lens, a small lens opening and the use of the hyperfocal setting on your lens to maximize sharpness throughout.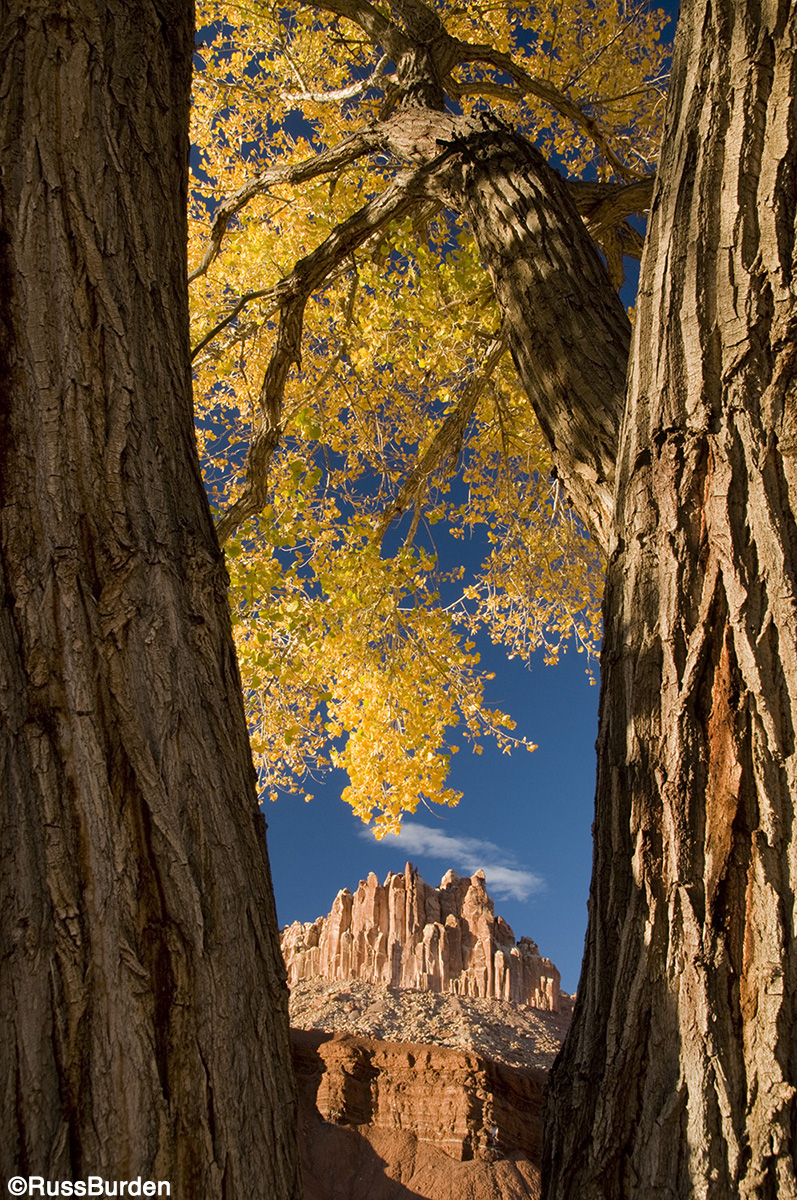 Isolate Details
Most photographers tend to photograph the grand autumn landscape. A sweeping vista of maple covered New England mountains, huge stands of aspens blanketing the Rockies and the sprawling red tundra of the high country are fantastic subjects. But contained within any of these scenarios, as you walk from composition to composition, enable your "telephoto eyes." Rather than stare at just the expanse before you, look down at the intimate details on the ground or at eye level. Look up at just a few majestically colored branches juxtaposed against a clear autumn blue sky. Quite often, the quintessential fall photograph is above or below your line of vision. Don't overlook the possibility of capturing an autumn slice-of-life image. Break out the macro and fire away.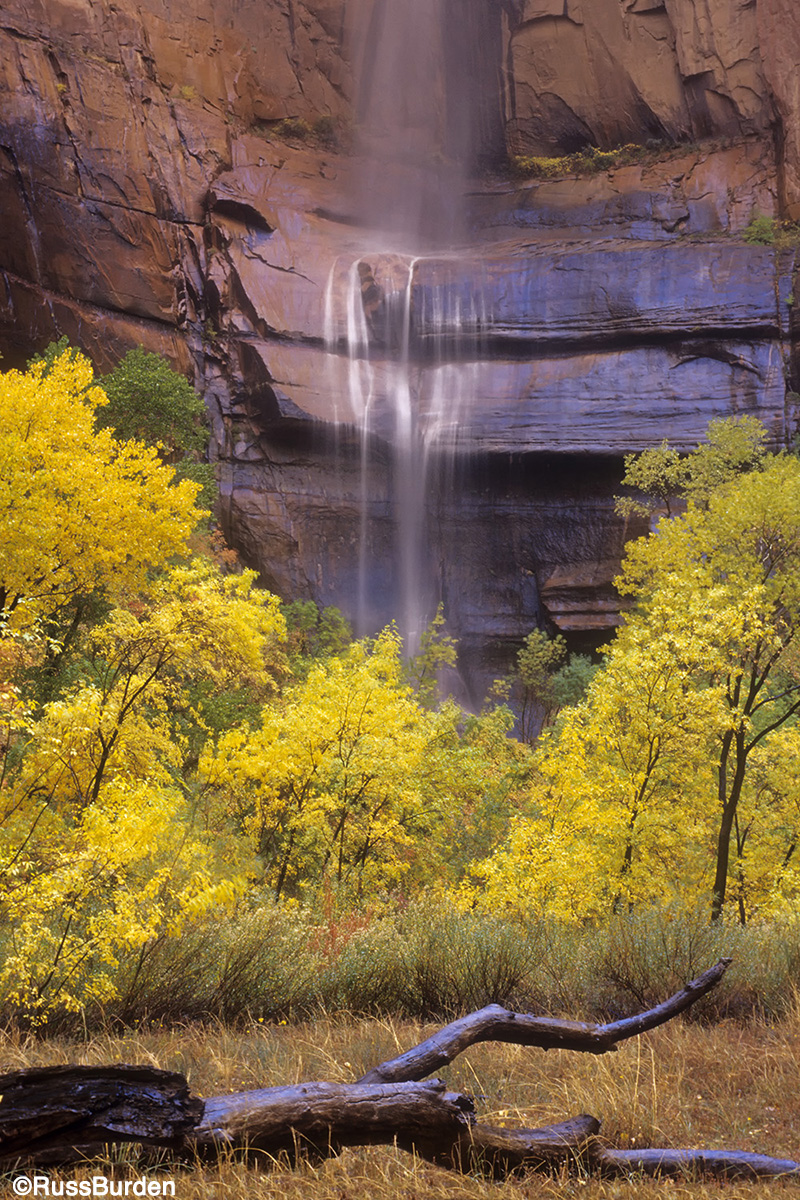 Get Down Low
A magnitude of fall foliage images are made with the camera placed atop a fully extended tripod at the photographer's eye level. More thought needs to go into creating an image made from a unique perspective. To make yours different, get down low to the ground. If a forest floor is blanketed with a layer of fallen leaves, get down to ground level and use the leaves as a foreground. If your kids are playing in a pile of leaves, lay on the ground to tell the story of what's going on.

Explore a Trail
Get away from the car and crowds. Car locations have been photographed millions of times. Find a new location off the beaten path. Immerse yourself in the environment and study it while you methodically walk at a slow pace as to not overlook potential images. Better yet, stop every once in a while for 10 minutes and look around. Inevitably, you'll find something of great worth. Look for the intimate detail instead of the grand landscape. It's not about the number of pictures you take, it's about the quality of the ones that compel you to press the shutter.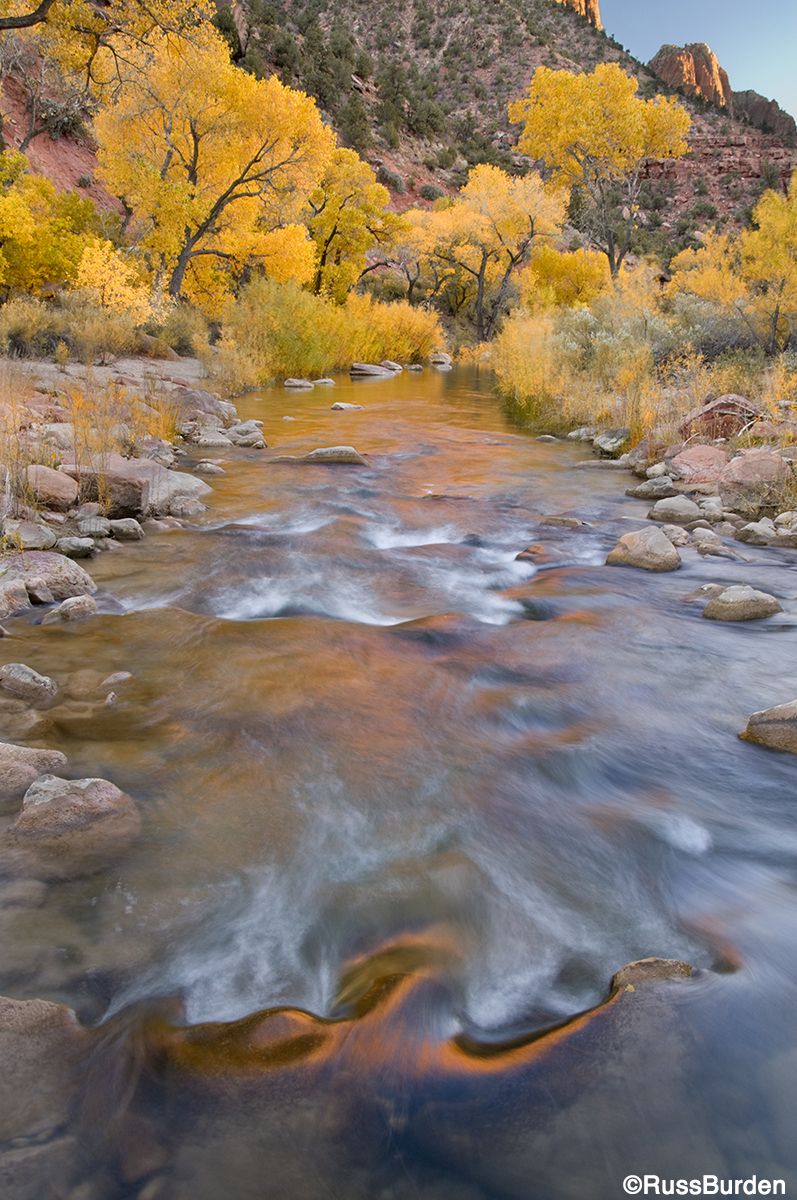 Attach an Ultra Wide
I encourage and challenge you to make as many images as you can using the widest angle lens in your arsenal. You'll come home with sweeping and dramatic results. The perspective may be distorted, but use this to your advantage. Find a foreground object and get super close to emphasize it. Use the amazing depth of field an ultra wide provides to your advantage. They're fabulous to achieve foreground to background sharpness.
Try these fall foliage photo tips when the colors change in your area and come home with some gorgeous autumn memories.
To learn more about this subject, join me on a photo safari to Tanzania. Visit www.russburdenphotography.com to get more information.
The post Fall Foliage Photo Tips appeared first on Outdoor Photographer.