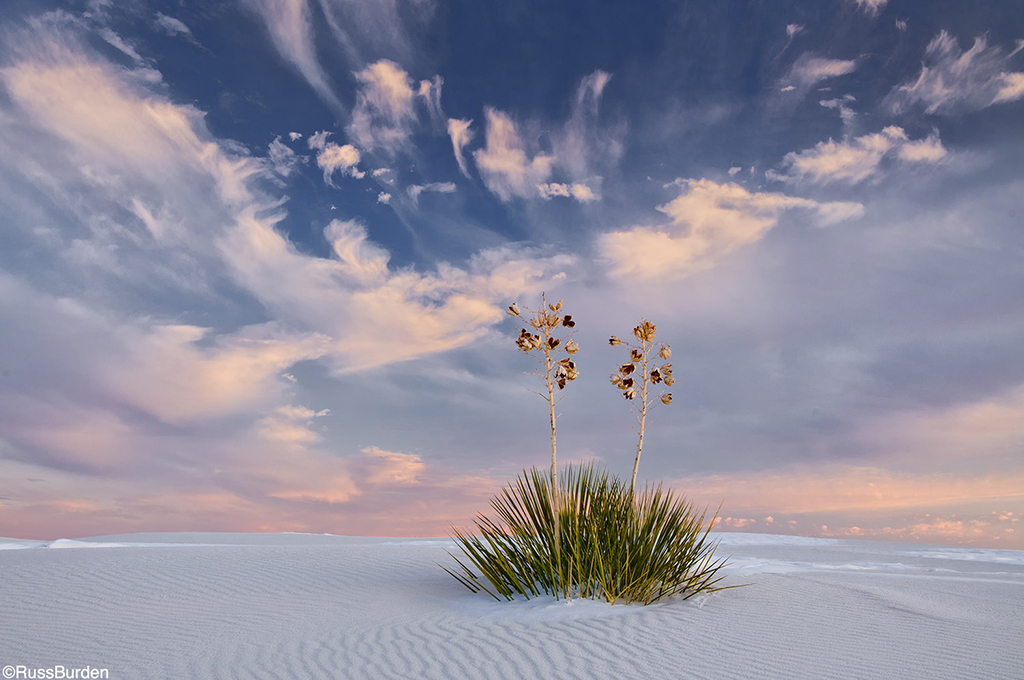 Photography has been a huge part of life for at least 85 percent of my living years. While I was in my single-digit days, it evolved slowly. But even during the early stages, I always viewed the world as if I had a camera to my eye. I started to become more serious when I reached high school. My intensity grew upon entering college when I took my first black-and-white course. Thank you, Arthur Leipzig, for planting the seed that turned into a full-time passion, an occupation, an excuse to travel and eventually my love of nature and wildlife photography. Thank you for teaching me how to load my first roll of Tri-X onto a chrome developing reel, for walking me through the processing steps, for showing me how to make my first contact sheet and finally getting me to proudly lift my first 8×10 from the wash bath. Little did I know the impact both he and photography would have on my life.
I'll never forget the pride I felt when I stepped back and stared at the wall as I hung my first dry-mounted and matted print. I was Ansel Adams and every other famous photographer at that moment. The excitement, joy, wonder and happiness I felt as I admired my "work of art" was beyond belief. Ironically, as I think back and look at the print, if I right now had a camera in hand and stood in the same location at which I made that image, I wouldn't even point my lens in its direction.
This brings me to the focus of this week's tip. With regards to most everything in life, we grow and progress. We learn more and our sophistication heightens. Simultaneously, something over which we once reveled has us look back and wonder, "What was I thinking when I made that photo?" The beauty is that it's part of the journey to learn and absorb more. We move forward, gain experience and quite often change. Evolution and change are good.
If you persist and commit to advancement, you will go through these stages. It took me months, years, decades and more to finally find my photographic niche. The subject matter I now pursue isn't the same as when I started. Even within the current concept of nature toward which I gravitate, I lean toward wildlife. I started with scenics but now want to aim my lenses at bodies that fly, run, crawl and amble. Will I make more changes as the years go by? It doesn't matter and time will tell. What's important is one finds a passion and pursues it.
As I moved from one apartment to another and then from one house to another, I purged many sets of negatives, color prints, boxes of slides, and black-and-white prints with each relocation. Many images that found their way into the trash made me smile. I once proudly viewed them as iconic masterpieces destined for the walls of the Smithsonian. They're now either recycled or spun into a landfill.
The nine photos that accompany this walk down memory lane are chosen for no special reason other than the fact they still live on my hard drive and I deem them worthy of not purging. In always wanting to share photo knowledge and provide photographic information to all interested readers of the Outdoor Photographer Tip of the Week, what follows is the technical information and/or interesting tidbits about each image. I hope the info about each provides some insight so you can apply what you absorb to your next foray into the wild. Perhaps evolution or change may be ignited.
Lion Cub
I used a high-speed sync fill flash and a MagMod to add a twinkle to the eyes. The ambient light was bland. The addition of flash allowed me to underexpose the sky to richen up the blue that partially existed to make it look like a nicer day.
Tri-Color Heron
This image was made in early light, and the blue reflection on the water is from the sky. I was sure to include the full bird reflection and waited for a moment for it to make a successful hunt.
Lower Antelope Canyon
The RAW file has dark shadows I opened up in Photoshop. They're dark because I based the exposure on the very delicate warm tones in the upper right. Detail can't be restored in blown-out highlights, so I based the overall exposure on the brightest section in the composition and checked my red channel for blinkies to make sure detail was preserved.
Leopard Portrait
When I make a portrait of an animal, I patiently wait for something more dramatic than it just sitting or perching before I release the shutter. It came together when the leopard stuck out its tongue.
African Fish Eagle
I much prefer bird images when the subject flies or displays behavior. I patiently waited for the fish eagle to take flight. Note the shutter speed of 1/6400. I wanted to make sure the primaries were tack sharp upon lift off so I raised my ISO to attain a fast shutter.
White Sands National Park
I stopped down the aperture to obtain front-to-back sharpness to get the foreground dunes and sky in focus. I positioned the yuccas in the rule of thirds against a portion of the sky where the seed heads would be as prominent as possible.
Marmot
As stated above, my goal is to capture an animal when it performs behavior or shows action. Although there were other more active marmots on the mountain, I rolled the dice and stayed with this one because the light was perfect and the background fell out of focus. I kept my eye glued to the viewfinder and the little fellow answered my call. For about five seconds he performed the scratch shown in the photo. The highlight was when he extended his left front leg against the clean background.
Elephant Parade
We just arrived in the Serengeti from the Ngorongoro Conservation Area. As we crested a hill in the late afternoon on a perfect cloud day, the parade of elephants appeared. I backed off my zoom to 116mm, set my aperture to ƒ/9 to cover the depth of field and set the ISO to 200 to provide a noise-free file. These settings netted 1/1000, which was fast enough to handhold and freeze the moving pachyderms.
Crowned Crane
The crowned crane is my favorite bird of the Serengeti and the eyes and expression on this one say it all. Patience and persistence are two virtues wildlife photographers must possess.
To learn more about this subject, join me on a photo safari to Tanzania. Visit www.russburdenphotography.com to get more information.
The post Evolution And Change In Photography appeared first on Outdoor Photographer.