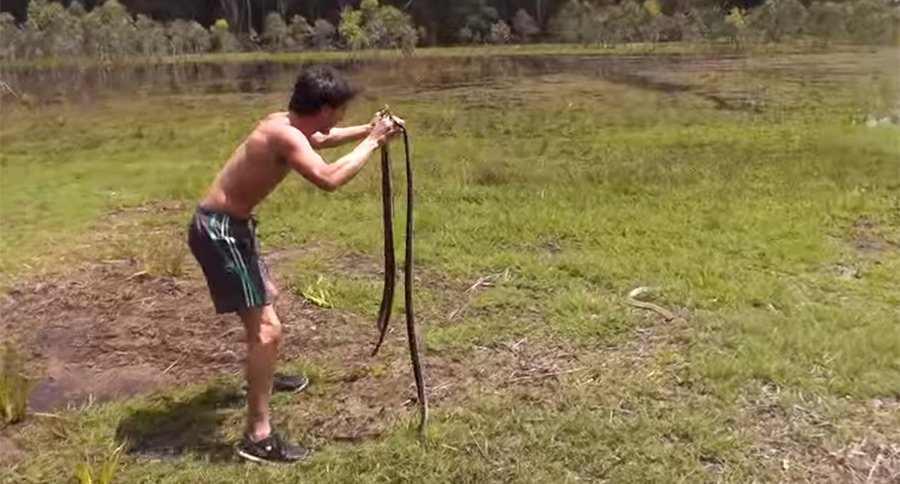 Check out this amazing video about catching wild rabbits using snakes!
Andrew Ucles shows us all about catching wild rabbits using snakes in this wild video.
He covers the rabbit hole exits with netting in order to catch escaping rabbits, and captures wild venomous snakes and sticks them down the rabbit holes in order to panic the rabbits.
Watch the video to see if this technique is successful!
Please don't try this at home. This technique is extremely dangerous and this video is for entertainment purposes only. There is also strong language in the video, viewer discretion advised.
Either way you look at it, this is a severely unique method of hunting rabbits!
What did you think about this technique? What's your favorite way to hunt rabbits?
NEXT: HERE'S WHAT IT LOOKS LIKE WHEN A PYTHON SWALLOWS A CROC WHOLE
WATCH
The post Ever Thought of Catching Wild Rabbits Using Snakes? appeared first on Wide Open Spaces.