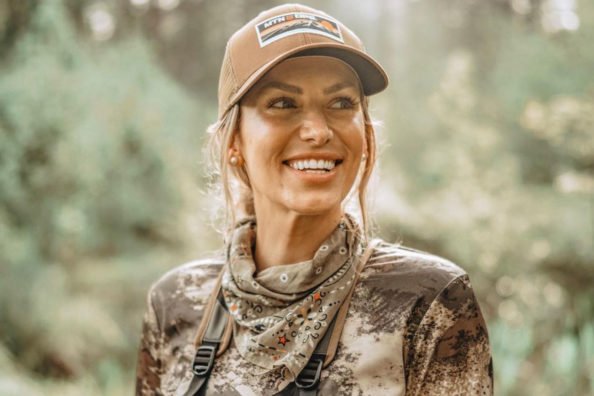 Too many people think is hunting is exclusive to men, but Eva Shockey's determination is helping fortify women's rightful place in the outdoors.
Growing up with Jim Shockey as a father probably doesn't leave you with too many other options–Eva Shockey was destined to be a hunter.
However, as Eva's journey has progressed, a deeper purpose has emerged. Extending beyond wildlife conservation, educating others on the outdoors and creating high-quality content for others to enjoy, perhaps her greatest impact has fallen on women interested in hunting.
For years, hunting was somewhat of an informal boys' club, where women struggled to feel accepted. Those themes have seen huge changes in the last decade, thanks to a number of influential women. Eva, though, is perhaps the strongest driving force behind the surge of female participation in the hunting community.
Eva's connection to hunting originated the same way many of ours did: an introduction from her father and a desire to better understand where we're getting our meat from.
"I think a big part of the reason I didn't hunt before that was because I grew up in the outdoors industry," she said. "There were barely any women involved at the time–at least that talked about it."
While she wishes she could go back and tell her younger self to break the mold, she sees an opportunity to inspire young women who are currently at that age.
To take things a step further, Eva decided to expand the resources available to women, starting with appropriate hunting gear. Where the selection of gear for women was once very limited, Eva has gone as far as designing her own signature bow for women, the Bowtech Eva Shockey Gen 2.
Eva's signature products are just one slice of the revolutionized female hunting market, too. Stores like Bass Pro Shops and Cabela's are seeing massive changes across their inventories, as they continue to offer more and more options for women.
Her contributions aren't only affecting the way we look at the hunting industry today, but will likely have a long-lasting impact on the tradition as a whole.
NEXT: 5 THINGS TO LOVE ABOUT EVA SHOCKEY
The post Eva Shockey: Hunting is for Everyone appeared first on Wide Open Spaces.