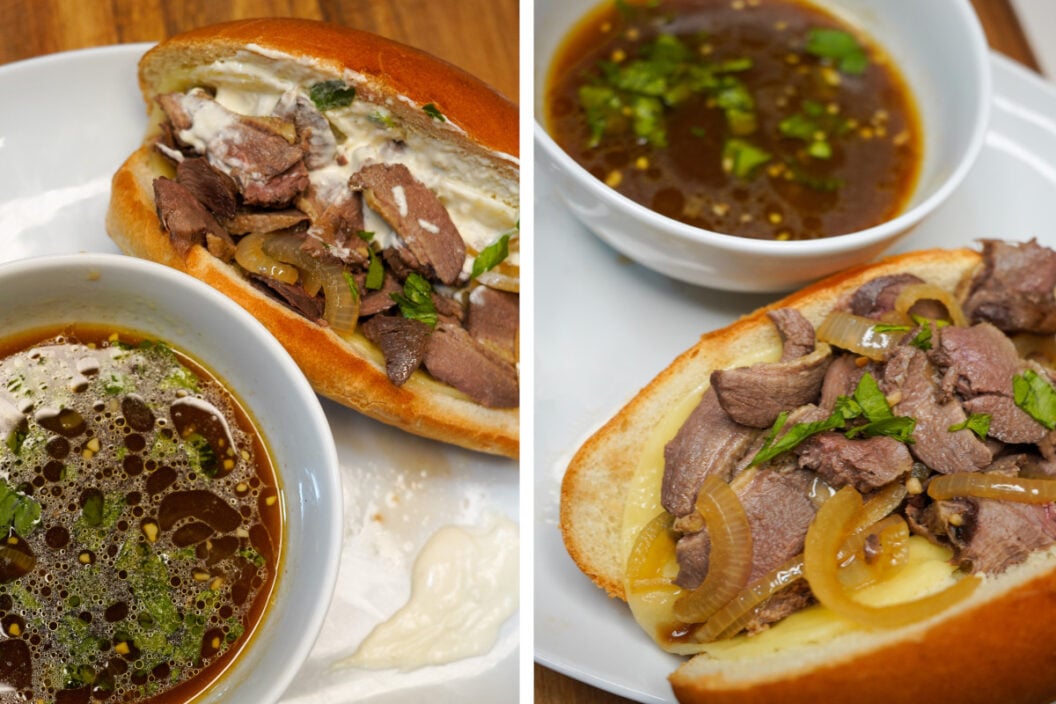 If you still have a freezer full of duck breasts and you're looking for something a little bit different to do with them, how about trying this duck French dip recipe with horseradish aioli? The ingredients of this recipe are rather simple, and it takes very little time to put together. It's sure to be a hit for smaller gatherings during this holiday season.
Be sure to check out my new cookbook, The Weekend Wild Game Cookbook: Easy, Everyday Meals for Hunters and Their Families, available on Amazon.
Necessary Ingredients
4 large duck breasts, skin on or off (or 8 smaller duck breasts from teal or wood ducks)
1 teaspoon salt
1/2 teaspoon black pepper
1 tablespoon of butter
1 small yellow onion, julienned
1 tablespoon minced garlic
2-2.5 cups beef stock
1 tablespoon Worcestershire sauce
1 bay leaf
8 slices provolone cheese
4 hard rolls
Horseradish Aioli (Optional)
1/2 cup mayo
1 tablespoon sour cream
1 tablespoon prepared horseradish
1/2 teaspoon minced garlic
2 teaspoons lemon juice
1/4 teaspoon salt
Duck French Dip Recipe Directions
1. Mix the ingredients for the horseradish aioli. Place in fridge until you're ready to serve.
2. Preheat oven to 400°F.
3. Rub duck breast fillets with olive oil, salt, and pepper.
4. Heat a Dutch oven or equivalent to medium-high heat, then melt the butter. Brown the duck, starting skin side down if applicable. When you flip, add in the onions.
5. Once the duck is browned, add garlic and cook for one minute or until fragrant.
6. Add in the beef stock, Worcestershire sauce and bay leaf. Bring to a boil.
7. Slice the buns in half and top with the provolone. Bake in the oven until the cheese is melted and the buns are crisp.
8. Once the pot is boiling, reduce heat to a simmer. Add any additional salt if desired. Simmer the duck breasts until they reach the desired temperature.
9. Remove the duck breasts and, using a sharp knife, slice into thin pieces. (The thinner, the better!) Ladle off some of the broth for dipping, and then place the duck into the remaining broth.
10. Serve with the dipping broth and horseradish aioli.
The post Duck French Dip Recipe with Horseradish Aioli appeared first on Wide Open Spaces.