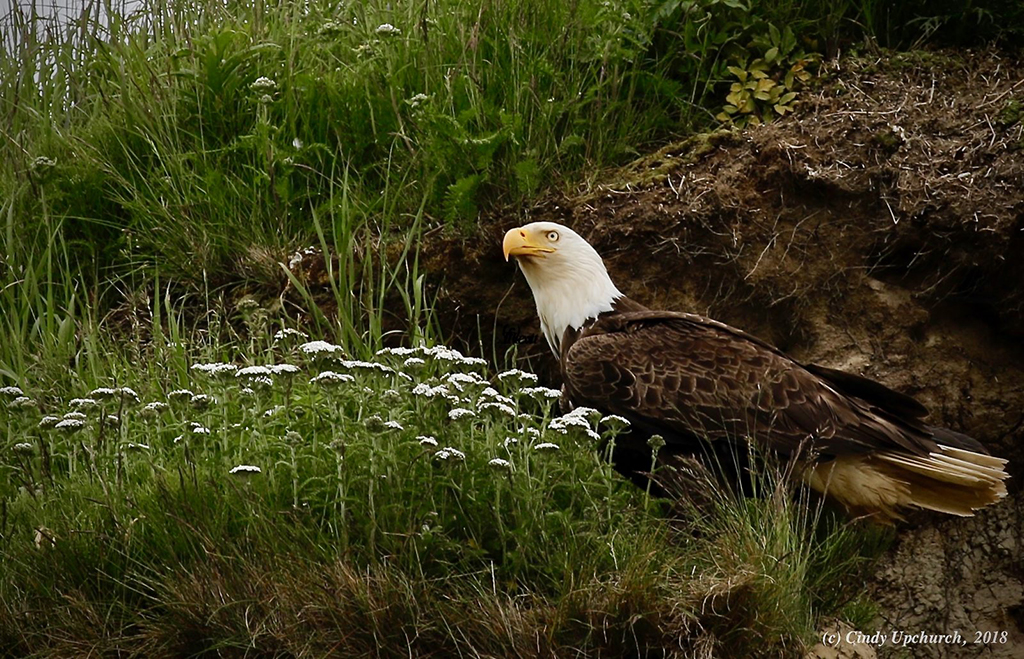 Congratulations to Cindy Upchurch for winning the recent Discovery Landscape Photography Assignment with the image, "Naknek Alaska Eagle."
This was taken in Naknek, Alaska, on Bristol Bay during the salmon run of July 2018," says Upchurch. "This was a new location for me as I had never seen so many eagles nor been in Naknek. The eagles were on the beach and cliffs/bluffs just waiting for the fish to be caught in the nets. It was quite amazing.
"The bluffs along the bay were mostly brown and blended in with the eagles' feathers, making composition a challenge. Light was important for the eagles to show their brilliant shades of browns against the brown cliffs. Trying to get different expressions from the eagles and against the dark background took a fast shutter and steady hands. With the hundreds of eagle pictures I took during this time, I love the fact that this eagle took the light on this high cliff in the middle of these white wildflowers and green grass during morning hours."
Equipment: Canon EOS 7D Mark II. Exposure: 1/500 sec., /5.6, ISO 100.
The post Discovery Landscape Photography Assignment Winner Cindy Upchurch appeared first on Outdoor Photographer.