www.cobucci.net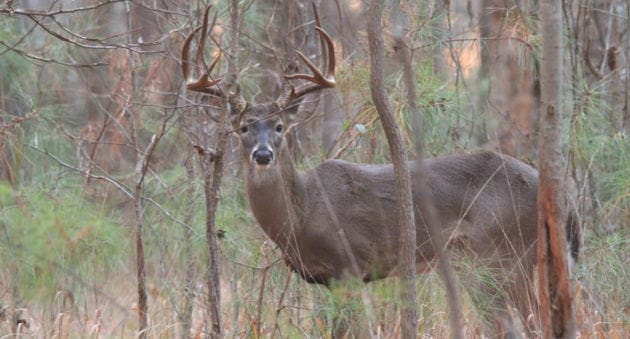 Deer hunting is now allowed in a refuge near the Philadelphia International Airport.
The Pennsylvania wildlife refuge adjacent to the Philadelphia International Airport is now allowing whitetail deer hunting after U.S. Department of Interior approved the recommendation. However, the 1,000-acre property will only allow archery hunting for a specific 10-day period.
In fact, Secretary of the Interior Ryan Zinke approved hunting permission on the John Heinz National Wildlife Refuge in order to expand public-land hunting opportunities. The hunts are limited to 12 hunters per day, and hunters are chosen by a lottery system. Preference goes to young hunters, new hunters, disabled hunters and veterans.
According to reports by WHYY, the Heinz refuge will close on days when hunting takes place, but the hunts won't open until 2019.
Similarly, this particular approval is a small part of a 251,000-acre approval of hunting opportunities on national wildlife refuges across the National Wildlife Refuge System. They total 30 different refuges.
"The last thing I want to see is hunting to become an elite sport, rather than a tradition passed on from generation to generation," Secretary Zinke stated.
Featured image by Robert Cobucci at cobucci.net.
Like what you see here? Read more hunting articles by Nathan Unger at whitetailguruhunting.com. Nathan is also the host of the Whitetail Guru Hunting Podcast.
NEXT:BEST VENISON MEATLOAF RECIPE FOR THE FAMILY TO ENJOY
The post Deer Hunting Allowed Near Philadelphia International Airport appeared first on Wide Open Spaces.