YouTube/Heli Cowboy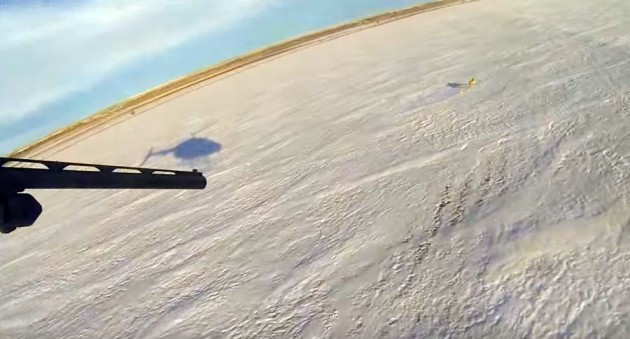 With coyote populations rapidly increasing, this coyote hunter took to the skies to get the job done in less than 30 minutes.
When packs of coyotes infiltrate your area and present a clear threat to livestock and local wildlife, it's time to get serious about thinning them out quickly.
This coyote hunter takes to the skies to do some population control from a chopper.
Watch the video below:
Nice shooting, Heli Cowboy!
Whether you're taking out coyotes from a chopper or shooting them in a hay field, having the right weapon will help make all the difference. If you're hunting coyotes in close proximity, using a semi-automatic shotgun will be your best bet.
The Super Black Eagle II from Benelli is a great choice to use as a predator shotgun, simply due to it's fast-cycling action, optional SteadyGrip stock and ability to chamber 3 1/2-inch shells. Mount an optic up top and you're instantly a coyotes worse nightmare.
For shotgun shells that are specifically designed to knock down tough coyotes, look no further than the Dead Coyote! round from Hevi-Shot.
NEXT: DO YOU KNOW WHEN THE ICE IS SAFE FOR ICE FISHING?
WATCH
The post Coyote Hunter Kills 13 in 24 Minutes…From a Helicopter! appeared first on Wide Open Spaces.