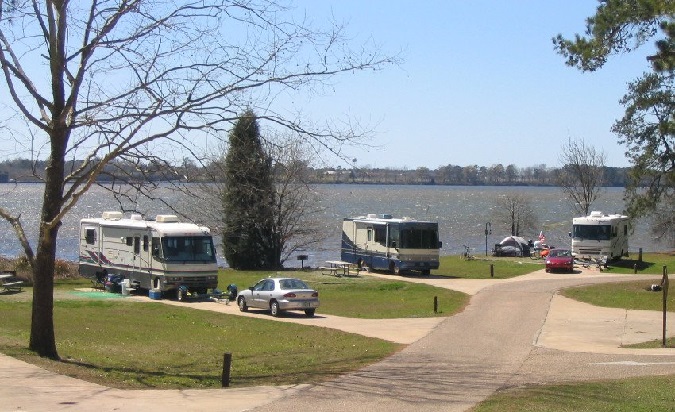 The Army Corps of Engineers builds dams to control river flows, and build lake reservoirs to produce hydroelectric power. They also open up these river and lakeside areas to the public and provide recreation opportunities for fishing, boating and camping.
With over 2,500 recreation areas at 450+ lakes managed by the Corp, finding a campground at www.recreation.gov is easy. Search for a campground by entering your personal preferences and then choosing a campground.
Each page will tell you a about the area and show a detailed map of that campground's layout. Then choose the area of the campground that interests you and read specifics about each campsite.
Information about special events, services and amenities is also provided. Once you have found a campsite you like, just click and you can make a secure online reservation.
The campgrounds at Corp facilities are clean and well maintained and offer the basic amenities: showers, restrooms, water, picnic tables and fire rings and will usually offer services for boaters and fishermen, like marinas, boat launches and tackle shops.
Stop by your local Bass Pro Shops or Cabela's store or go to www.basspro.com or www.cabelas.com and check out all their great camping gear then go enjoy.
Outdoor World presents free, interesting facts and stories from Larry Whiteley host of the award-winning Outdoor World Radio show. Each weekly column offers something you might not have known about our great outdoors.
The post CORP CAMPING appeared first on OutDoors Unlimited Media and Magazine.