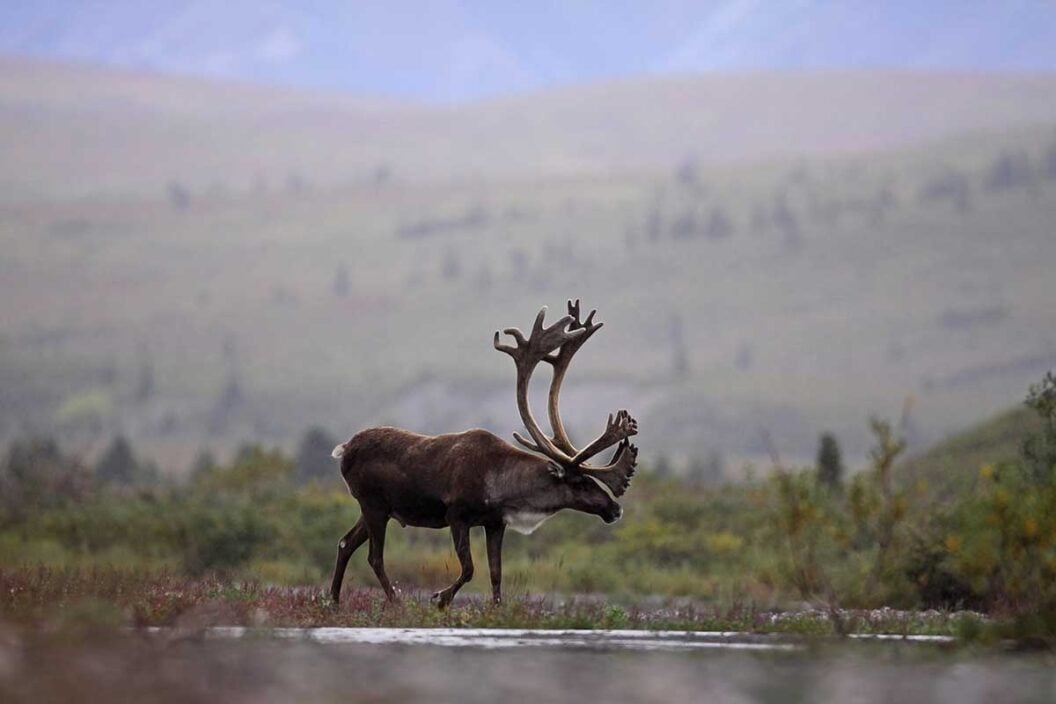 Caribou is one of those species that just seem unattainable to the average hunter. They're not scattered throughout most states like whitetails, and it's not always easy to locate a trophy bull. Successful hunters often share tales of treacherous conditions in grizzly country and spike camps gone awry in the pursuit of these majestic animals. But checking this one off your bucket list is still possible with the right research and planning. Caribou can be found in northern North America as well as some parts of Europe. Although you could plan a trek overseas, heading to remote regions of Alaska or Canada is more feasible for most hunters from the Lower 48.
Caribou in Alaska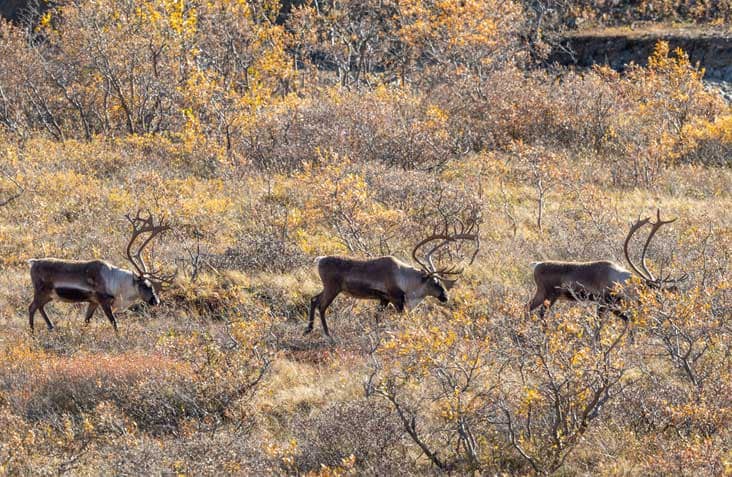 According to the Alaska Department of Fish and Game, the state holds about 950,000 caribou that make up 32 different herds–but some of these caribou also cross over into the Yukon Territory of Canada. Although a migratory species, caribou live primarily in arctic tundra, mountain tundra, and northern forest areas. Each year, approximately 22,000 animals are harvested by hunters in Alaska, but subsistence users claim the majority of caribou kills. With unpredictable numbers and tensions between many affected parties, caribou hunting opportunities in Alaska are continually changing. And non-residents are the first to be affected by new regulations. That's why it's important to do plenty of research before you plan a trip and continue to check with the wildlife agency as your hunt approaches.
Alaskan Caribou Hunting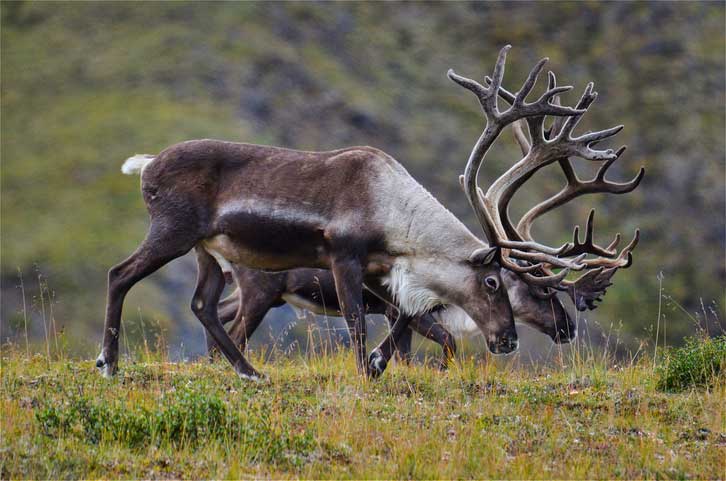 Generally, a non-resident annual hunting license will run you $160, and a non-resident caribou tag will cost $650. Non-residents can purchase over-the-counter permits for some units, but Alaska also offers drawn hunts for hunters in other units. The tags are awarded by a lottery, and hunters must pay an application fee to enter, usually by mid-December. Exact season dates vary greatly by unit and license type, but caribou seasons usually run between July and December. The Alaska Department of Fish and Game closely monitors populations and can close units early if harvest quotas are met before the season is over. Bag limits vary by unit.
Planning a caribou hunt in Alaska can be challenging, with the unknowns of populations, migrations, tag process, and season changes. Working with an outfitter is a great option to ensure you give yourself the best odds. Hunters can choose to simply work with a transporter to reach the remote hunting areas by bush plane or boat and then self-guide, or opt for a fully guided hunt with experts who know the region. Often just getting to caribou country is the most challenging and most expensive part. Be sure to conduct plenty of research on transporters and outfitters before putting down a deposit–getting a firsthand recommendation is your best bet.
One popular spot for non-residents in Alaska is Unit 23, which is home to the western Arctic herd–a herd that has struggled for years but has recently bounced back. Hunters can access this area via the town of Kotzebue. But no matter where hunters head or if they plan to work with a guide or not, they should be prepared for some fierce and unpredictable conditions.
Caribou Hunting in Canada and Europe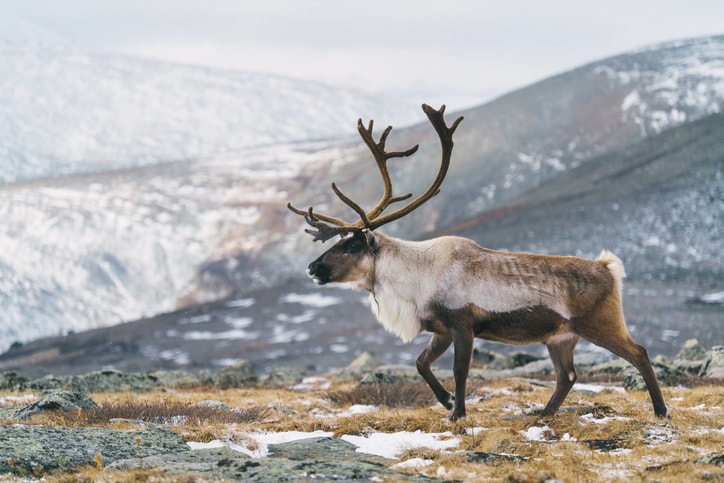 Millions of caribou–of different subspecies–are scattered throughout Canada in several different herds. The timing, cost, and opportunity can vary widely based on where you plan to hunt. For most Americans who head to Canada, booking with an outfitter is a must, both for practical and legal purposes. Non-resident hunting licenses and caribou tags typically total over $1,000 together and are often only available directly through an outfitter. Season dates can also vary by region, but the best time to tag a caribou is typically in the early fall. Newfoundland and Labrador are generally some of the top destinations for non-resident caribou hunters who book with reputable licensed outfitters.
For hunters who are willing to leave North America in pursuit of a caribou, Greenland is typically the top choice. Some outfitters in the country offer relatively affordable hunts around the $5,000 mark during prime fall dates. Although the caribou population is concentrated in the western portion of Greenland, the country is home to around 140,000 animals, according to most recent estimates. Hunter success rates in Greenland are high, so traveling there is often the toughest part for outdoorsmen hailing from North America.
No matter where and when, caribou hunting done DIY or with a guide typically involves spotting and stalking. The experience will likely involve a lot of moving and hard work, but tagging one of these magnificent animals is worth everything you put into it.
The post Caribou Hunting 101: When and Where to Do It  appeared first on Wide Open Spaces.