FREEDOM, FIREARMS AND A GRATEFUL INDUSTRY … There is a special relationship between our veterans and the firearms industry symbolized best by the service rifle and what it means to those who carried one in combat. As we observe Veterans Day, key individuals from throughout our industry explain why they are profoundly appreciative of all who have sworn an oath to our nation and served in our Armed Forces. 
ELECTION RESULTS AND YOUR BUSINESS … For the industry, the midterm elections produced mixed results with control of the U.S. House of Representatives going to the Democrats, while Republicans retained the Senate majority, but it was not a blue wave. State elections outcomes were both worrisome and promising.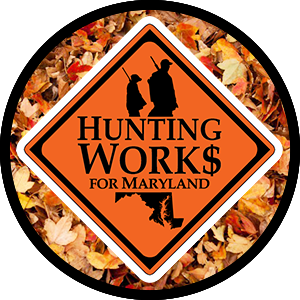 NSSF EXPANDS HUNTING WORKS FOR AMERICA TO INCLUDE MARYLAND … Hunting Works For Maryland joins 18 other states, including most recently Ohio, as the 19th state to be included in the award-winning Hunting Works For America program. This program seeks to educate the public and elected officials about the importance of hunting to the state's economy and conservation.
More NSSF News:
​​​​​North Carolina voters approved a state constitutional amendment to protect hunting and fishing, ensuring this heritage for future generations. NSSF and a coalition of hunting groups aided the effort.

By passing the I-1639 ballot initiative last week, Washington state voters approved some of the most restrictive firearm laws in the nation.
NSSF Senior Vice President Larry Keane last week responded to Toledo newspaper coverage of Mayor Wade Kapszukiewicz's decision to play politics with city police firearms procurement.
House Minority Leader Nancy Pelosi (D-Calif.), who is likely to win Democrats' support to become Speaker again, said she will seek to quickly pass universal background checks in the new Congress.
Want to increase foot traffic in your range and increase sales? Top Gun Shooting Sports in Taylor, Michigan, says that "First Shots has been a great marketing tool that gets a new generation of customers in our doors."
Following the devastating wildfires in California, NSSF would like to emphasize the importance of wildfire preparedness for FFLs and explain the steps to help one manage an FFL after a crisis hits.
ATF Q&A: More great questions came in on our 24/7 NSSF Member Compliance Hotline last week. One question asks, "A customer's NICS background check approval reply was delayed until the next day, and the customer could not make it in the next day so he sent his wife to pick it up. May I transfer the firearm to her?"
The SHOT Show "Blast From the Past" series was so popular last year, NSSF has brought it back. In the latest edition, Fred Feightner with W.R. Case & Sons Cutlery Co. answers questions and gives advice based on his experiences at the show.
USA Shooting's Alexis Lagan won a gold medal at the 12th Championship of the Americas. She also won the United States an Olympic quota spot in the event for the 2020 Olympic Games.
Hornady has received the Guns & Ammo award for Ammunition of the Year for its Critical Defense® Rifle and Hornady® Subsonic ammunition.
Media Lodge announces a new sales-driven partnership with HuntStand, the number-one hunting and land management app in the world.
The new Small Arms Survey report, Beyond State Control: Improvised and Craft-produced Small Arms and Light Weapons, provides an overview of the nature and scale of production, acquisition patterns, and implications for law enforcement and policy.
The post Bullet Points – Weekly Firearms Industry Newsletter – 11/14/2018 appeared first on .