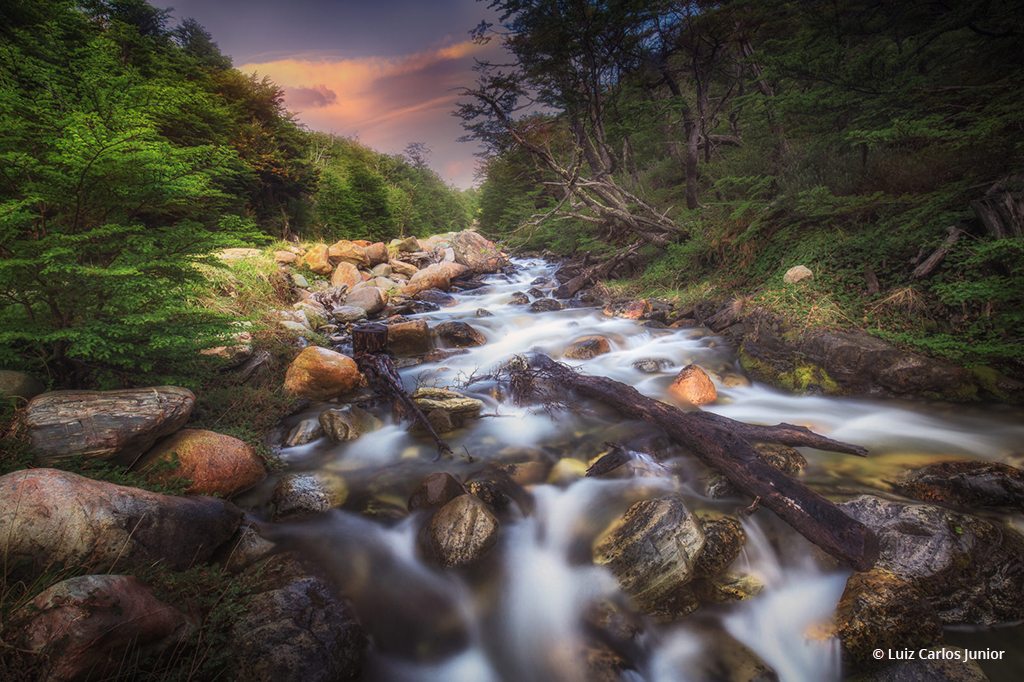 Congratulations to Luiz Carlos Junior for winning the recent Brooks, Streams & Rivers Assignment with his image, "Martial Stream."
"I woke up very early in the cabin where I stayed overnight near Martial Glacier in Ushuaia," says Carlos Junior. "One of the things that really makes the difference when we are outdoors is to always be close to the key places in the magic hours of the day. I climbed a few miles along the road to the foot of the glacier, and then I heard the sound of running water.
"I looked for the small river and soon found a large stone and a good composition that gave the sensation of movement and showed the beautiful coloration of the sky in the background. I put my filter and tried several photos until this one caught my attention. Finally, I returned to the cabin with the sense of duty fulfilled, ready for a hot coffee."
See more of Luiz Carlos Junior's photography at www.livingphotography.com.br and follow him on Facebook and Instagram.
The post Brooks, Streams & Rivers Assignment Winner Luiz Carlos Junior appeared first on Outdoor Photographer.