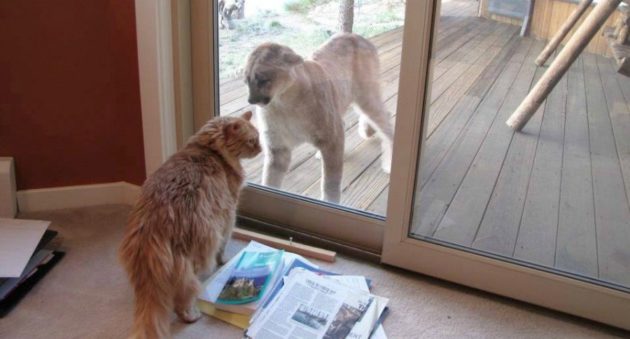 The Arizona Game and Fish calls out California in latest PSA on hunting big cats.
The Arizona Game and Fish Department took to Facebook recently to promote its management of big cats. The group actively monitors and manages the hunting of mountain lions, which has led to low incident rates in the state involving the big cats and the general public.
The original post argues that proper management and public hunting of mountain lions help keep the general public safe. According to the PSA, California deals with nearly five times as many calls regarding mountain lions as Arizona.
One thing is for sure, though. If this guy showed up on my deck, he'd show up on my wall shortly thereafter.
Like what you see here? If so, click here to read more great hunting, outdoor, and shooting articles by Reid Vander Veen. Also, check out his writer page, Tree Stand Diaries, on Twitter, Facebook and Instagram.
NEXT: SECURITY CAMERA ROLLS AS MOUNTAIN LION DRAGS DEER OF HOMEOWNERS PORCH
The post Arizona Game and Fish Department Issues Wild PSA About Mountain Lion Hunting appeared first on Wide Open Spaces.