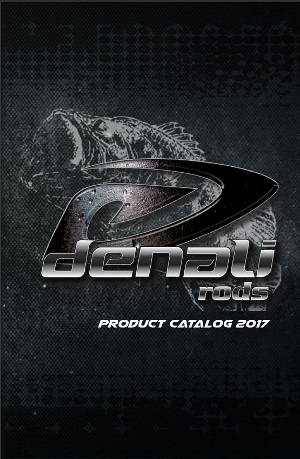 Denali Rods lineup combines the best of old world craftsmanship and state of the art technologies to bring today's bass, walleye and crappie angler rods that are feather light, extremely sensitive, and remarkably durable. Technique specific designs add to the rods' overall appeal. At Denali, the rods have been field tested in every condition a bass angler could encounter. Being located in the heart of the Ozarks allows for easy access to every type of water, from reed choked shallow lakes to deep clear reservoirs. Every action from heavy worm and jig to light drop shot has been well tested in tournament conditions by our prostaff anglers before production.
Click on there 2017 Catalog (to the right)  and find your next rod…
Denali Rods Website – www.denalirods.com/
The post Are You Looking For A New Bass, Panfish or Walleye Rod? You Need To Look At Denali Rods! appeared first on ODU Magazine-North America's #1 Digital Fishing Magazine.