Instagram: whitetailwarfare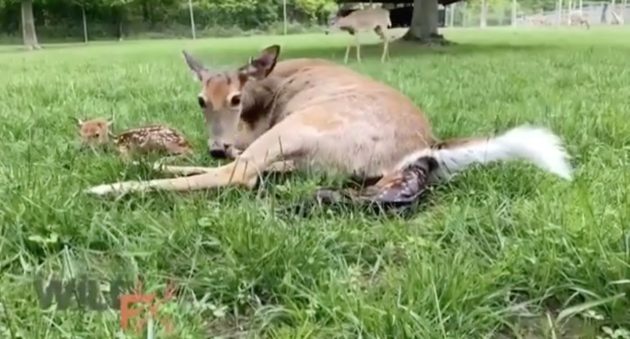 Spring fawning is here, and one deer farmer captured unbelievable footage of doe birthing quadruplets.
Spring is here and that means new critters are entering the world.
Some lucky people were fortunate enough to capture the following footage, which shows a doe birthing four fawns.
Watch the video below:
Quadruplets are typically rare in the wild, and some of them would typically die within the week. Thankfully, these farm deer will be taken care of.
It's surprising to see the newborn fawns being able to get up and walk so quickly. In about two weeks, the fawns will start to eat vegetation.
They develop very quickly and spend about 95 percent of each day in bed.
NEXT: 11 WHITETAIL FAWN FACTS YOU MIGHT NOT HAVE KNOWN'
WATCH
The post Amateur Footage Shows Doe Birthing 4 Fawns appeared first on Wide Open Spaces.