Since I picked up my first camera about 15 years ago, I've loved wildlife photography. While you can capture beautiful wildlife images with a wide range of lenses, nothing beats a telephoto lens for getting close-up shots of your subject. With a long lens, you can photograph wildlife from a safe distance without disturbing them.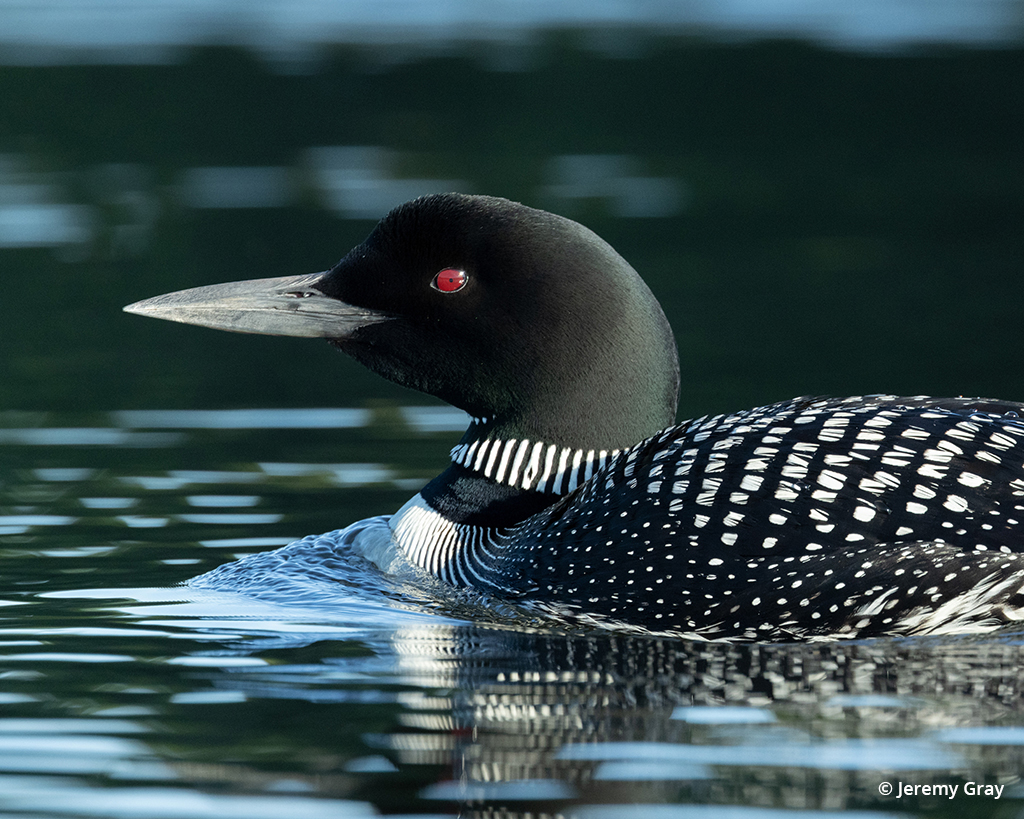 The drawbacks of most telephoto lenses is that they're large, heavy and expensive. However, since Canon launched its EOS R mirrorless camera system in 2018, it has developed impressively compact and lightweight RF lenses of all types, including telephoto options.
Part of this trend of lighter, more affordable telephoto lenses is due to improved optical technology. Another factor is the Canon RF lens mount itself, which has a significantly reduced back focus distance, allowing lens engineers to employ new and improved designs.
Among Canon's RF telephoto primes and zooms, there are some remarkably compact and affordable options. And when paired with cameras like Canon's EOS R7 and EOS R10, telephoto lenses provide even more apparent reach due to the cameras' APS-C sensors, which effectively magnify the lenses' telephoto coverage by approximately 1.6x.
Affordable Telephoto Power: RF600mm F11 IS STM & RF800mm F11 IS STM
Among Canon's RF lens range, the most affordable telephoto primes are the RF600mm F11 IS STM and RF800mm F11 STM. Priced at $699 and $899, respectively, they are an exceptionally good value for full-frame telephoto prime lenses — especially at super-telephoto focal lengths.
These lenses have a fixed aperture of ƒ/11—a limitation, but one which allowed Canon to design the lenses to be incredibly compact and lightweight. The RF600mm weighs just a couple of pounds and is under 8 inches long when retracted. The RF800mm is 2.8 pounds and just over 11 inches at its minimum length. In comparison, the Canon RF600mm F4 L IS USM weighs 6.8 pounds, while Canon's RF800mm F5.6 L IS USM weighs 6.9 pounds. These professional super telephoto lenses are $13,000 and $17,000 and measure 18.6 and 17 inches long, respectively. While Canon's pro telephoto lenses serve a purpose for high-end sports and wildlife photography, their price is out of reach for most.
For wildlife photographers on a budget, the RF600mm F11 and RF800mm F11 are two unique options. The lenses have made wildlife photography more accessible than ever.
Telephoto Zoom Flexibility: RF100-400mm F5.6-8 IS USM
If you want more versatility, consider the lightweight and affordable RF100-400mm F5.6-8 IS USM telephoto zoom. Though this lens doesn't have the same reach as Canon's F11 prime lenses, the RF100-400mm is smaller, lighter—and at $649, even more affordable—all while offering a faster variable aperture.
Weighing just 1.4 pounds, the 6.5-inch telephoto zoom is lightweight and compact. Add in the lens's built-in optical image stabilization, and it's a perfect candidate for handheld wildlife photography. When paired with the Canon EOS R7, the total weight is around 2.7 pounds, which is remarkable considering that on the R7, the RF 100-400mm's effective coverage is equivalent to a 160-640mm telephoto zoom.
While there aren't direct correlates of the RF600mm F11 and RF800mm F11 primes in Canon's DSLR EF lens lineup, there is a strong comparison to be made between the RF100-400mm F5.6-8 IS USM and the Canon EF 70-300mm f/4-5.6 IS II USM for DSLRs. While the new RF lens is slower in terms of max aperture, the mirrorless lens delivers a longer focal length throughout the zoom range. And despite the longer reach, the RF lens is only slightly longer and is actually a bit lighter than the EF 70-300mm zoom.
The RF100-400mm F5.6-8 IS USM is an excellent example of how the RF lens mount allows Canon's engineers more flexibility when creating new lenses.
Premium Telephoto Zoom: RF100-500mm F4.5-7.1 L IS USM
Another option in Canon's RF telephoto lineup is the RF100-500mm F4.5-7.1 L IS USM, one of Canon's L Series lenses that features exceptional optical quality and extensive weather sealing. I've used this lens with the Canon EOS R7, and the combination is quite impressive. The RF100-500mm delivers outstanding image quality and autofocus performance. It can focus very close, providing a 0.33x maximum magnification at its nearest focus distance, at the 500mm zoom setting. From about 4 feet (1.2m) away, you can fill the frame with a subject 4.2 x 2.8 inches (107x71mm) in size. You can achieve excellent bokeh and soft backgrounds when you get close to a subject.
As a premium lens, it is more expensive at $2,899 than the other telephoto lenses mentioned here, but if you want a faster maximum aperture and extra telephoto reach than the RF100-400mm provides, the RF100-500mm is a very nice upgrade option.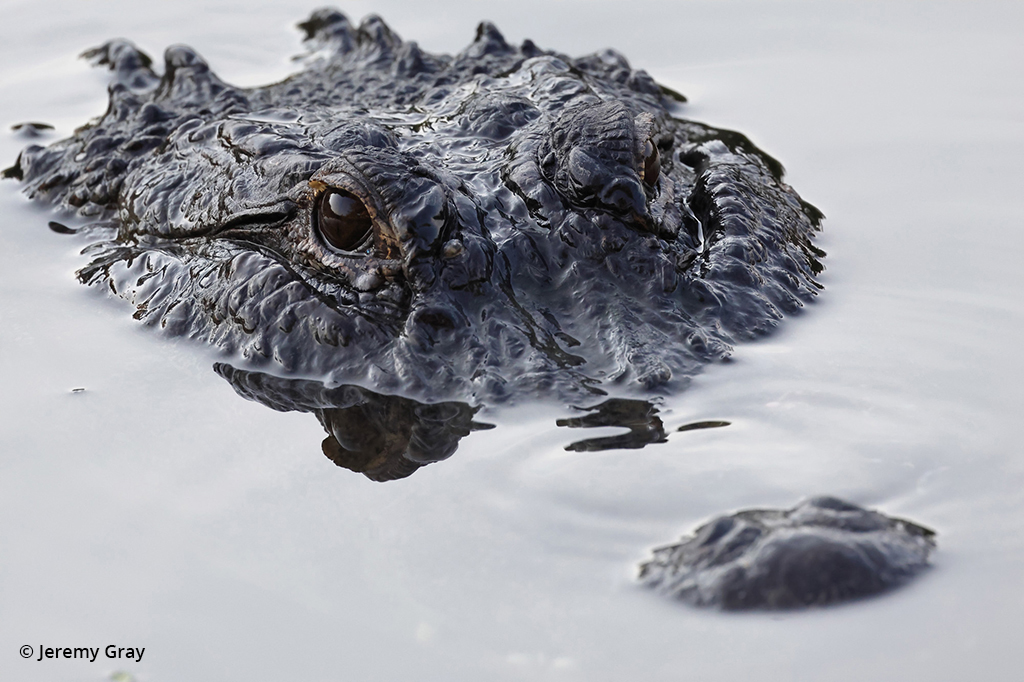 Common Strengths Of Canon RF Telephoto Lenses
No matter which Canon RF lenses are right for you, they all share features that make them incredible options for wildlife photographers of every skill level and budget.
Image Stabilization: Steady & Sharp
Each telephoto lens included here features built-in image stabilization, denoted by the "IS" in the model name. While the strength of each lens's optical image stabilization varies, the promise remains the same—the lenses will provide a stabilized image through your viewfinder and sharper photos at slower shutter speeds when shooting handheld. Some Canon cameras like the EOS R7 also include in-body image stabilization, which works together with the lens to provide even more stability.
Canon's Control Ring: Useful Settings At Your Fingertips
Each of these lenses, and nearly all of Canon's RF lenses, include Canon's Control Ring. Introduced with Canon's first RF lenses, the Control Ring provides users a customizable way to change any of numerous camera settings like shutter speed, lens aperture, ISO and exposure compensation without taking your eye from the viewfinder. No matter which Canon EOS R camera you choose, the lens's Control Rings let you adjust your camera settings across various situations. For wildlife photography, when lighting conditions can change quickly, using the Control Ring to adjust either exposure compensation or ISO is fast and intuitive.
Compatibility With Canon's RF 1.4x & 2x Teleconverters
Canon offers two teleconverters in its RF range, the Canon Extender RF 1.4x and Extender RF 2x. Teleconverters increase the effective focal length of your lens, providing additional reach at the expense of light-gathering capabilities. For example, a 1.4x teleconverter reduces your lens's maximum aperture by one stop, and a 2x teleconverter decreases light-gathering by two stops. So, if you use a 1.4x extender on an ƒ/2.8 lens, it becomes an ƒ/4 lens. A 2x extender makes your ƒ/2.8 lens an ƒ/5.6 lens.
In the case of the two Canon RF F11 primes, which are already long lenses, the Extender RF 1.4x turns them into 840mm and 1280mm ƒ/16 lenses. With the 2x extender, they're 1200mm and 1600mm ƒ/22 lenses. While there are caveats with the autofocus area at these apertures, the lenses can still focus at ƒ/22 thanks to Canon's impressive AF technology in its EOS R mirrorless cameras. You'll need bright light to shoot at ƒ/22, however—something to consider if you plan to use teleconverters with these lenses.
The Mirrorless Advantage For Autofocus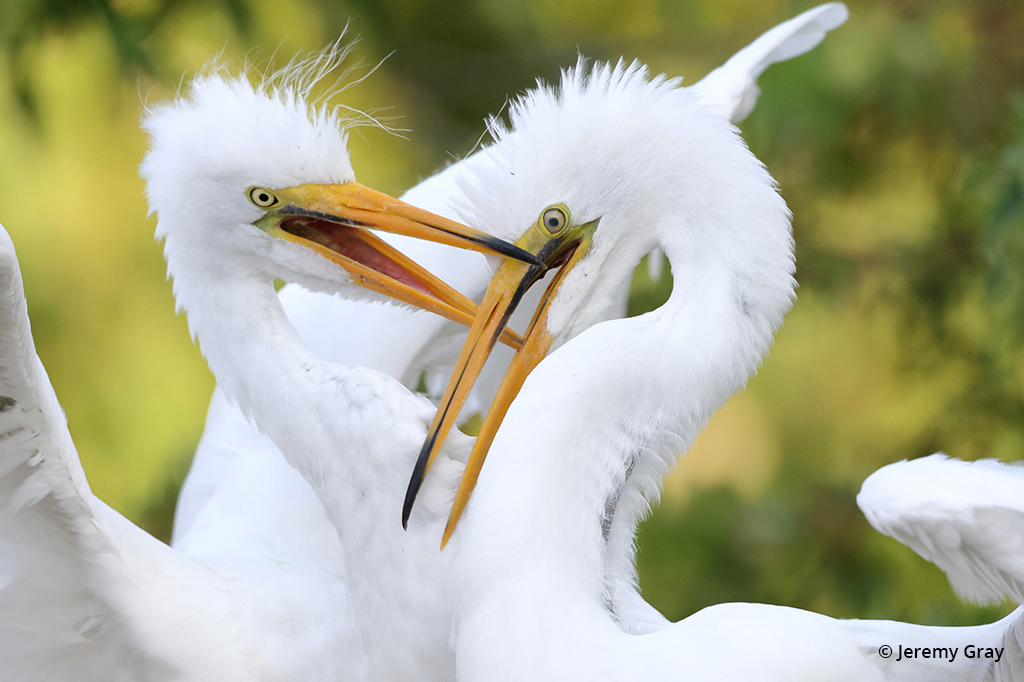 As excellent as Canon's RF lenses are, their optical quality doesn't mean much if the camera you're using isn't able to acquire focus. Not only do Canon's EOS R cameras deliver swift, accurate autofocus, they also have excellent autofocus coverage. The EOS R7, for example, includes 651 autofocus areas that cover 100 percent of the image area. No matter where your subject is in the frame, the camera can track it.
It's worth noting that if you're using one of the F11 prime lenses, the autofocus area coverage drops to 60 percent of the width of the image area and 80 percent of its height. However, compared to a DSLR like the Canon EOS 90D and its 45 autofocus points when using the optical viewfinder, the EOS R7 with Canon's F11 RF lenses still represent a significant improvement in autofocus point density and coverage. If you're using the RF100-400mm or RF100-500mm lens (without an extender), you take full advantage of the EOS R7's 651 AF points and excellent area coverage.
AI-Powered Subject Detection
The EOS R7 also includes artificial intelligence-powered subject detection technology, much like Canon's high-end EOS R3. The R7 can identify animals (birds, dogs and cats) across the entire image area and track them as they move through the frame. If your subject's face and eyes are visible, the camera will do a remarkable job locking on and following the animal. Having spent a lot of time photographing wildlife with the Canon EOS R7, the autofocus performance is excellent and makes it easier than ever to capture sharp wildlife images.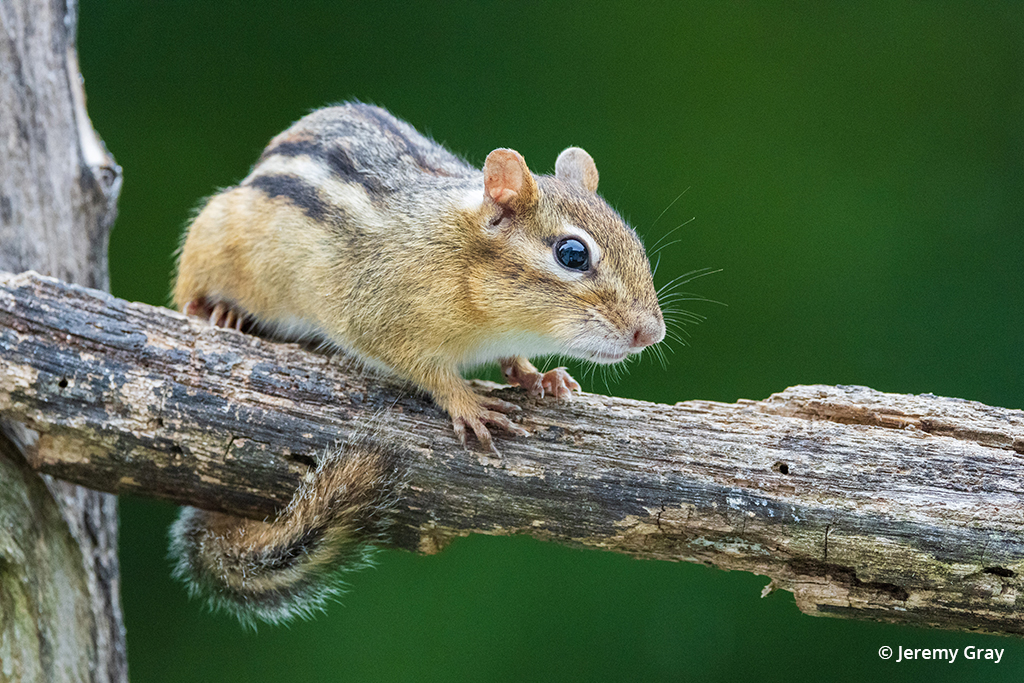 Steller Selections For Enthusiast Wildlife Photographers
There's no doubt that Canon's L-series RF400mm F2.8, RF600mm F4, RF800mm F5.6 and RF1200mm F8 lenses are exceptional tools for wildlife photography. However, their prices range from $11,999 to $19,999—well outside the realm of possibility for many photographers. Even if you can afford Canon's professional lenses, Canon's more affordable telephoto options covered here are not only a fraction of the cost, they're a fraction of the size and weight, too.
Many qualities make a lens an ideal choice for wildlife photography, including focal length, autofocus speed, image stabilization, teleconverter compatibility, handling and mobility. Canon's RF600mm F11 IS STM, RF800mm F11 IS STM, RF100-400mm F5.6-8 IS USM and RF100-500 F4.5-7.1 L IS USM telephoto lenses check all of these boxes. While no single lens is well-suited to every situation, Canon's RF lenses will put you in a great position to succeed in just about any wildlife photography scenario.
Experienced wildlife photographers know how critical patience and luck can be when it comes to capturing beautiful images. However, the flexibility and versatility of your equipment also matter. Lightweight lenses with image stabilization enable you to do handheld wildlife photography and are more mobile in the field. Ultimately, the best shot is the one you capture, and Canon's affordable, lightweight RF lenses make creating close-up wildlife photos more accessible and enjoyable for photographers on every budget.
Learn more about Canon EOS R cameras and RF lenses.
The post Affordable Telephoto For Wildlife appeared first on Outdoor Photographer.