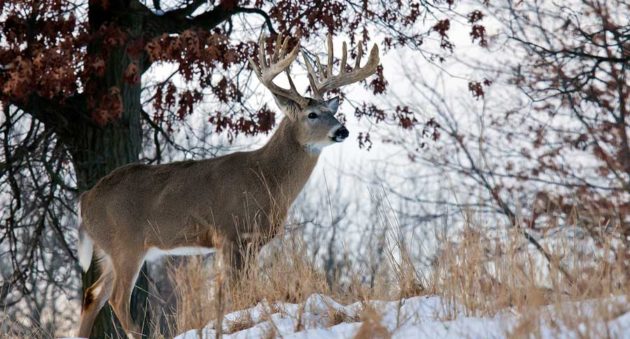 Listen to this poem, a great reminder to appreciate a deer hunter's Christmas.
Years ago, we came across this YouTube video that just had to be shared. Any deer hunter will get at least a little nostalgic from this, and maybe even some inspiration.
If you want a fresh outlook on what it means to be a sportsman, and are tired of all the cold weather and hunting gift guides, this is the video for you.
The images are great, the voiceover is perfect, and even with so little accompanying information, this is a must-watch for any hunter:
Reflecting on a season's worth of whitetail deer hunting is important, not just because recording facts will help future hunts, but because it's what we do. It's what we enjoy, it's what we talk about, and it's what takes up a lot of our time, money and energy this time of year.
A successful hunting season can take many forms, but if we take the opportunity to reflect, things will be positive in one sense or another.
You can take all the Christmas gifts in the world, all the hunting gear you could ask for, and all the best experiences an outdoorsman could ever want, but it still wouldn't add up to much if you took it for granted.
A deer hunter's Christmas means a lot of things to a lot of people, but for us, it meant taking a step back and remembering to appreciate all that the great outdoors has to offer.
Because really, what else would you want for Christmas, other than success in the field?
NEXT: MAISEY'S FIRST OPENING DAY
WATCH
The post A Deer Hunter's Christmas: Take a Moment to Listen and Reflect appeared first on Wide Open Spaces.