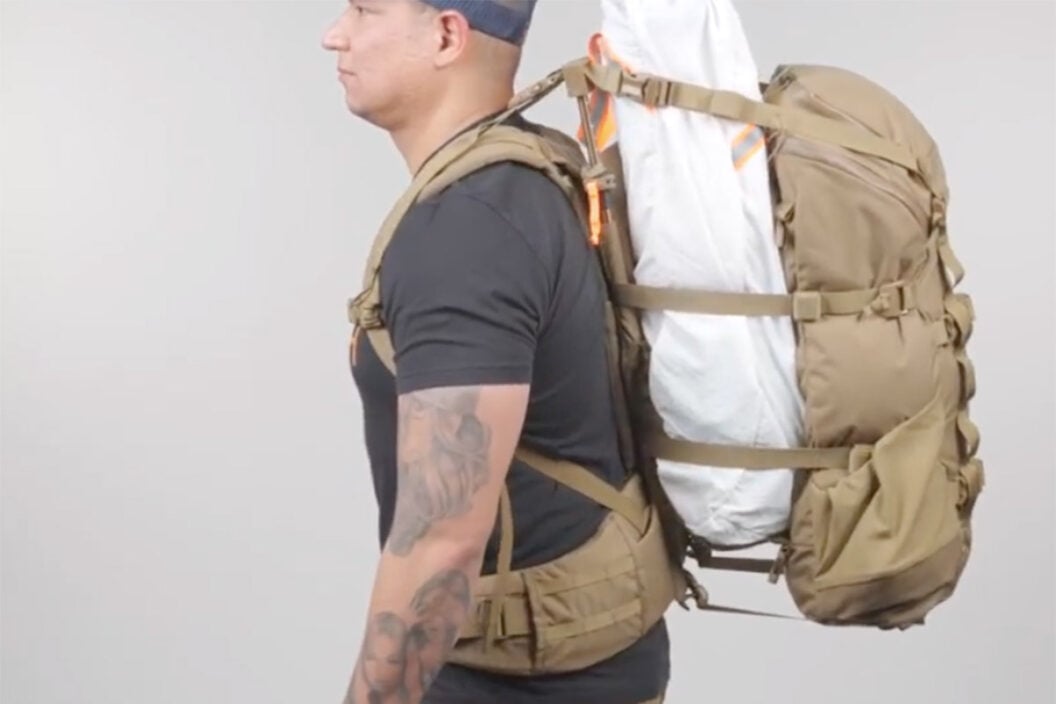 Mystery Ranch has been churning out high-quality, purpose-built packs for everyone from firefighters battling blazes in the wild to mountaineers ascending summits and from active-duty military members to casual hikers since 2000.

The company has also become a top name in the hunting pack game. Although Mystery Ranch has recently launched some innovative whitetail packs–which every deer hunter should check out–its robust load haulers designed for extreme western hunters still dominate.

Based on feedback from backcountry hunters over the past few years, Mystery Ranch bumped the Pop-Up 28 to 30 liters and the Pop-Up 38 to 40 liters and gave the packs some tweaks that make them even more mission-ready.



Hunters wanted more room to carry the essentials without adding bulk. Mystery Ranch delivered with these tall yet sleek, low-profile packs that can quickly and easily transform into meat haulers when the stars align for a filled tag. Mystery Ranch's OVERLOAD feature offers expandability with a load sling located between the pack and the frame that allows for placing the majority of the weight closest to the back for maximum comfort when carrying out a quarter. The Pop-Up telescoping aluminum frame sports expandable pole stays as well as a load shelf and can carry up to 80 pounds. Mystery Ranch's Hunting Light Yoke micro adjusts for a customized torso length and perfect fit.

Face compression on the packs can securely stow a rifle or bow in the field, while side compression with locking gatekeeper hooks keep webbing secure. An integrated optics thumbscrew on the top of the frame allows for threading a rifle, spotting scope, or camera directly to the pack for reliable stability.

The packs offer plenty of pockets–including one in the lid and dual stretch-woven pockets on the sides–for storage and organization of important gear. The interior compartment is accessible via the horseshoe main zipper. Both the Pop-Up 30 and the Pop-Up 40 are compatible with hydration reservoirs and Mystery Ranch Quick Attach Zoid Bags.

Constructed of 330D Lite plus CORDURA fabric, Pop-Up packs are durable workhorses that can stand up to the toughest conditions.

Pop-Up 30 Specifications:
Weight: 4.9 pounds

Volume: 1,830 cubic inches/30 liters

Dimensions: 22.5 x 11 x 11 inches

Pop-Up 40 Specifications:
Weight: 5.3 pounds

Volume: 2,440 cubic inches/40 liters

Dimensions: 23.5 x 12 x 13.5 inches

The Pop-Up 30 and Pop-Up 40 come in men's sizes S through XL in coyote, foliage, or Optifade Subalpine. Both packs are also available with Mystery Ranch's women's-specific harnessing system–which is truly engineered to fit the female frame, not just a trimmed down men's version–in sizes XS through L. Pop-Up 30 packs retail for $399, and Pop-Up 40 packs retail for $425.

The revamped Pop-Up packs were awarded silver in the New Product Launch Showcase at the 2023 Archery Trade Association Show and garnered lots of rave reviews from attendees.

Mystery Ranch backs all its products with a lifetime guarantee "against defects in materials and craftsmanship for the practical lifetime of the product." The company will repair or replace packs with damage due to product failure at no charge.
The post A Closer Look at New Mystery Ranch Pop-Up Packs appeared first on Wide Open Spaces.