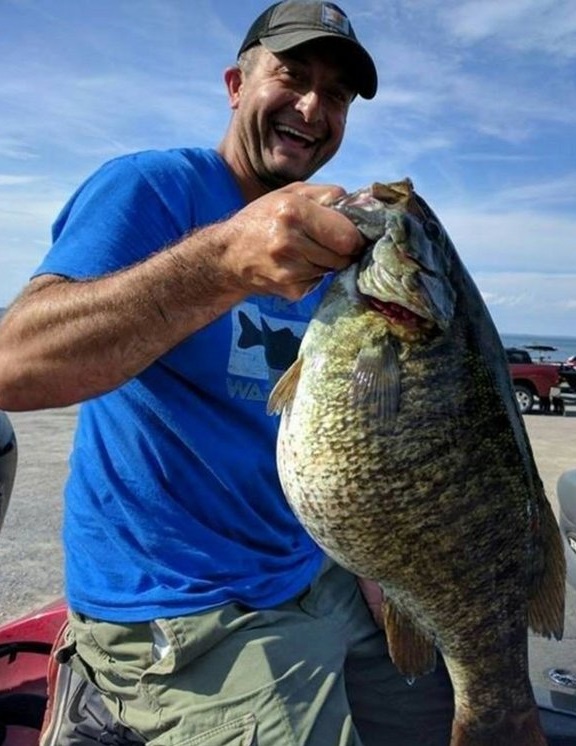 Angler Patrick Hildenbrand caught a "freaky fat," 8-pound smallmouth bass in the 1000 Islands area of the St. Lawrence River last weekend – a fish that was nearly a new state record. "The 8.15-pound fish measured 21 ½ inches long and 20 ¾ inches round, according to Hildenbrand. The big-bellied beast was caught on a drop shot in about 35 feet of water," Bassmaster.com reported.
Hildenbrand, of Germantown, N.Y., said he returned the fish back to river after taking its measurements.
The fish was not weighed on an official scale. If Hildenbrand's scale was accurate, the huge smallmouth fell a few ounces short of the New York State record, which uses weight as the criteria.
The state record for smallmouth bass is owned by Andrew Kartesz, who caught a 8-pound, 4-ounce smallie on Lake Erie in 1995 on a jig and grub tail. The length of that fish is not listed in the DEC records.
The post 8-pound, 4-ounce Smallmouth ties NY record! appeared first on .