Benelli/Savage Arms/Franchi USA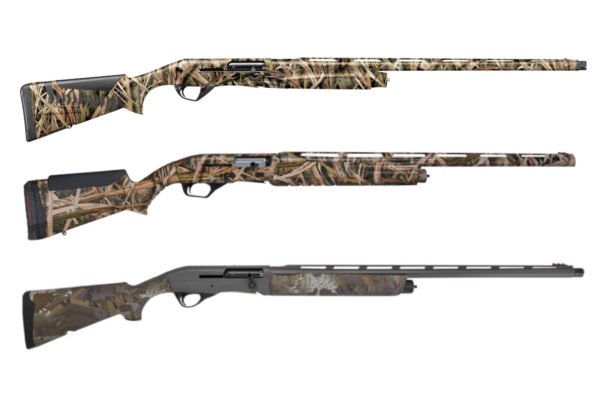 These are some of the best duck hunting guns on the market today.
Waterfowl hunting seasons are in full swing in most parts of the country and if you've put off purchasing a new gun, you may be missing out on all the fun with your buddies. A good duck gun should be durable, weather-resistant, easy to swing and should have good sights for when that group of teals or mallards comes up hard and fast on your decoys and duck blind.
Good waterfowl guns should also ideally be fast for quick follow-up shots and should take a variety of choke tubes so you can adjust to the species and situation.
Today we're looking at eight of the best duck hunting shotguns on the market today. These guns offer versatility and will help you consistently fill your limit season after season.
Benelli Super Black Eagle 3

This semi-auto is a favorite of serious duck hunters everywhere and for good reason. The engineers spent years reworking this autoloader from the ground up. The result is a shotgun with a 3 ½-inch chamber that cycles faster and cleaner than other semi-auto shotguns thanks to Benelli's inertia-driven system. This gun has excellent ergonomics thanks to the oversized controls for the bolt release and safety and Benelli's "Comfort Tech" recoil pad and cheek comb. There's also an option for a pistol grip. Benelli offers this gun with 24, 26 and 28-inch barrels and a variety of finishes including Mossy Oak Shadow Grass blades, Realtree Timber, and Gore Optifade.
Stoeger M3000

Another semi-automatic shotgun option, this is a good gun to consider for waterfowlers who also want something for upland game birds and turkeys. This gun also cycles via an inertia-driven system and is chambered for either 3 ½ and 3-inch shells. Barrel lengths include 24, 26, 28 and even a 30-inch barrel. Stoeger offers a variety of finish options. There is a classic-looking satin walnut stock and forend, a black synthetic stock or Mossy Oak Bottomlands or Realtree Max-5 camo patterns. At around $500-600, this is a good mid-priced option for waterfowl hunters looking for a solid gun for under a grand.
Franchi Affinity Elite

Another autoloading waterfowl shotgun that gets high marks from users for its ergonomics and reliability. The waterfowl models are available in both 20 and 12-gauge models and can chamber shotshells between 2 ¾ and 3 ½ inches. They also made these firearms light, the heaviest comes in right around seven pounds. The bolt handles, releases and loading ports are all oversize for easier loading and smoother operation, even while wearing gloves. Barrel lengths include 26 and 28 inches. Speaking of barrels, they have a Cerakote finish to help protect from the elements that often come into play while duck hunting. These guns have TRU GLO fiber optic front sights to help you get on the birds fast no matter the light conditions.
Beretta A400 Xtreme Plus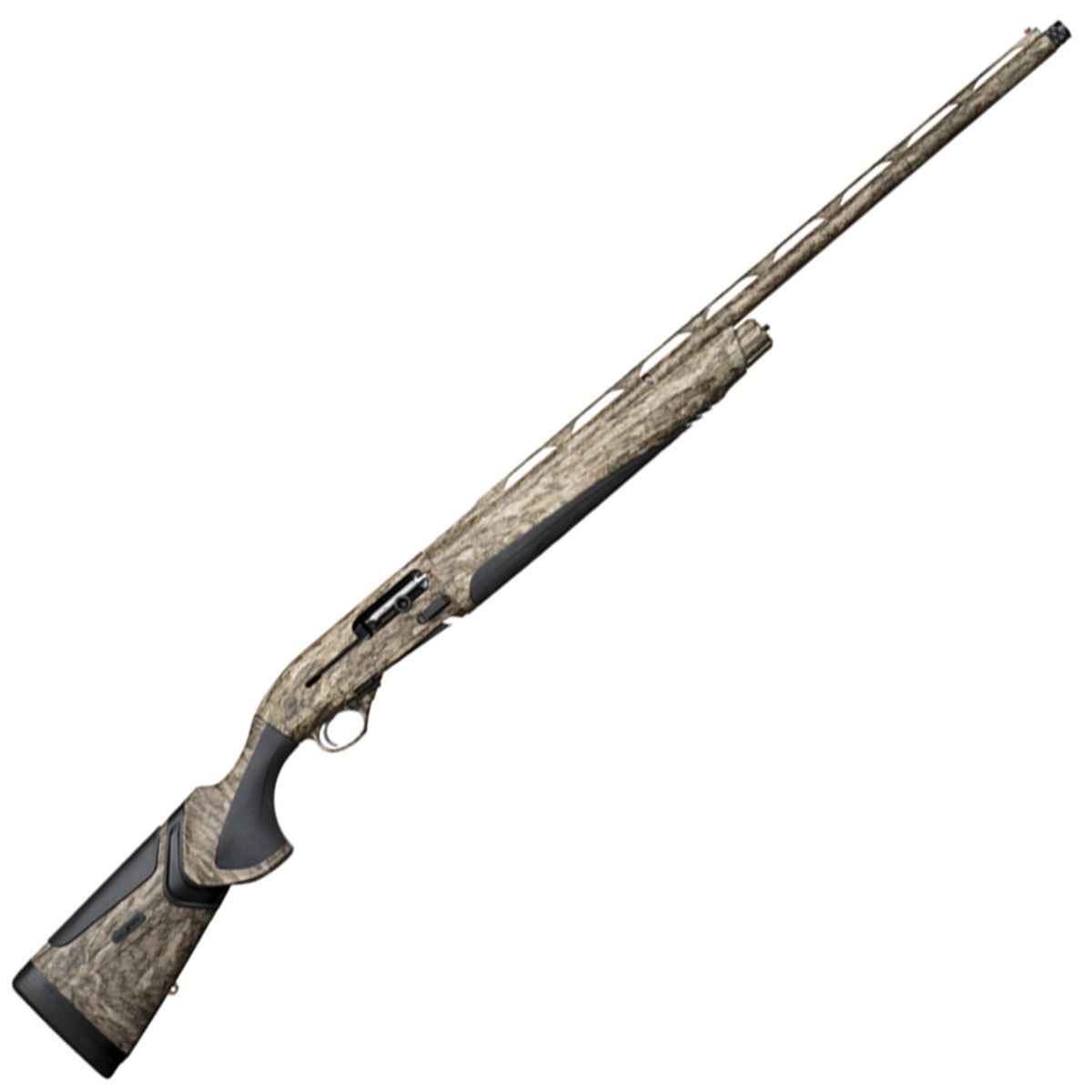 This 12-gauge shotgun has a well-earned reputation as one of the best waterfowl shotguns on the market. Mostly for its excellent recoil reduction and smooth cycling. Beretta put a soft comb on this shotgun and added a micro core recoil pad and the company's signature "kick-off" system that will make going through a ton of ammo in the blind a joy. Beretta offers this gun with a variety of different barrel lengths. The controls are oversized for easier operation in less-than-ideal weather conditions. These guns feature a 3 ½-inch chamber and as a bonus, five choke tubes are included with each gun. Finishes for this gun include a plain synthetic as well as several different popular color patterns. There is certain to be something to fit every hunter's tastes.
Browning A5

It's easy to spot an A5 at a distance thanks to this firearm's signature "humpback" receiver. While the company makes a few different solid waterfowl options like the Browning BPS, we still like the classic A5 for duck hunting. Mostly because this hunting shotgun is probably responsible for more dead ducks than any other firearm in history. The A5 uses Browning's signature short recoil operated Kinematic Drive system to cycle rounds. The company gives these guns a 100,000 round or five-year guarantee which is hard to beat. The company includes three choke tubes and shims to help adjust the length of pull to each user.
Savage Arms Renegauge
Besides just having a cool name, we've gotten to spend quite a bit of time with this one and can vouch for its quality firsthand. The Reneguage uses what Savage calls the Dual Regulating Inline Valve gas system or "D.R.I.V." to cycle 2 ¾ and 3-inch shells. This removes a lot of recoil by venting the excess gas before driving the bolt. It's a slick system. As if that wasn't enough, they also made the length of pull, comb height, drop and cast fully adjustable. The barrel is fluted to help shave off a little extra weight, and the fiber optic sights put you on the birds quickly. These guns come with oversized controls and ejection ports and are available with either a 24 or 28-inch barrel. We also just love the warranty offered by Savage, which is among the best in the business.
Remington 870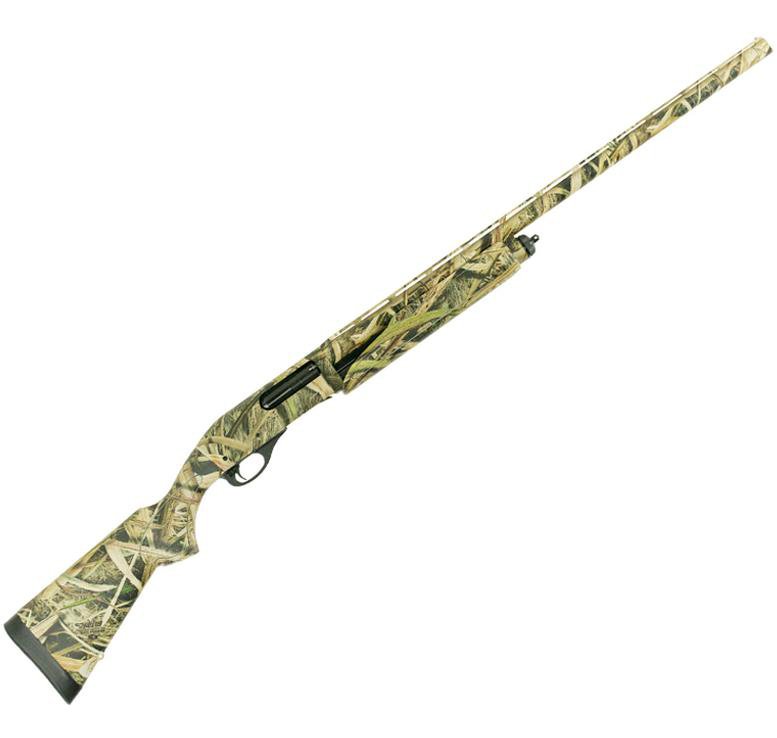 While semi-auto typically rules for waterfowl, a good pump action will also get the job done. As much as we like the Remington Versa Max for waterfowl, it's hard to go wrong with a standard 870, especially if you are looking for an affordable gun that can go from the duck blind to the fields after upland birds, to the turkey woods and the treestand for deer. Remington does make a version more geared towards waterfowl for a few hundred dollars more that has a Mossy Oak camo finish and a 28-inch barrel. It's chambered for 3 ½-inch magnum shells and comes in at a light 6.5 pounds for long mornings on the water.
Mossberg 500

Products featured on Wide Open Spaces are independently selected by our editors. However, when you buy something through our links, we may earn a commission.
Another great pump shotgun for the hunter on a budget since it can often be found for under $400. Consider one of the deer/field combos if you are looking for a gun that can be used for multi-species purposes. These guns have a tang safety that should be familiar to most rifle users and Mossberg gives these pump-action shotguns some nice recoil pads standard to help deal with the kick. The 500 would be a solid option for a younger hunter heading on his or her first waterfowl hunt ever. These shotguns are available in both 12 and 20-gauge. They also offer choices for a variety of finishes including a matte blued finish, blued and wood or Mossy Oak camo finishes.
For more outdoor content from Travis Smola, be sure to follow him on Twitter and check out his Geocaching and Outdoors with Travis YouTube channels.
NEXT: THE AXIS DEER AND HOW THEY'RE IMPACTING PARTS OF THE UNITED STATES
The post 8 of the Best Duck Hunting Shotguns for This Season appeared first on Wide Open Spaces.