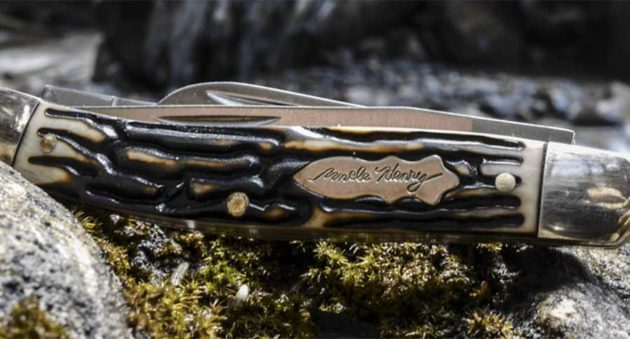 Here's a collection of classic knives that have an old school look and feel, but are just as effective as today's modern blades.
Sometimes a knife has a look and feel that you instantly recognize as classic. Maybe it's because of the blade style, maybe it's because of the handle material, or maybe it's because someone you knew in the past had one just like it.
No matter what makes it classic, that nostalgic feeling adds a lot to the appeal, especially for those of us who remember the good old days.
We've found a few knife brands that share that sentiment, and focus their stylings on the things we liked from yesteryear while still making good, smart decisions about the technology and materials available today.
The combined efforts of Uncle Henry, Schrade, and Old Timer have given us a lot of classic knives to choose from, but here are seven we believe look great to match their effectiveness.
Some good things don't need to change much after all.
Uncle Henry Stag Horn Fixed Blade

If you picture in your mind a "classic knife," does it look something like this? The Stag Horn will catch the eye of anyone who knows what a good knife should do.
Schrade Balisong Manilla Folder

A balisong knife has its benefits, and the Schrade Balisong Manilla Folder lets the design shine. It's made of D2 steel with stainless steel handles.
Old Timer Buzzsaw Trapper Lockblade Folding Pocket Knife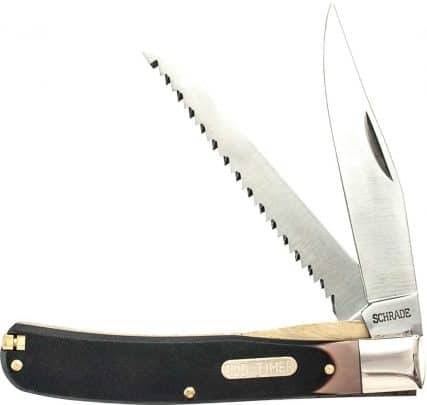 Old Timer knows how to design and create a timeless knife, wholeheartedly proven with the Buzzsaw Trapper Lockblade. The serrated blade handles serious sawing jobs, just like a trapper needs.
Old Timer Golden Bear Lockback Folding Knife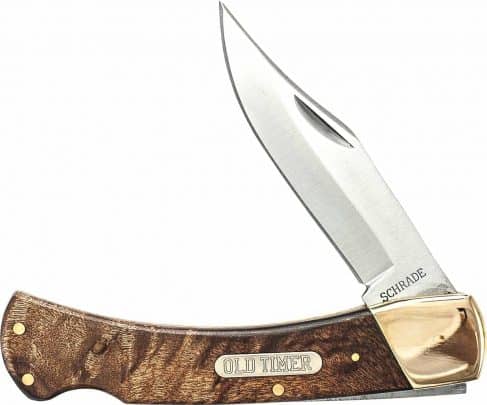 Make it even more classic with the Old Timer Golden Bear. The desert iron wood handle is incredible to look at. We're betting your grandfather had something similar to this, didn't he?
Uncle Henry Traditional Scout Pocket Knife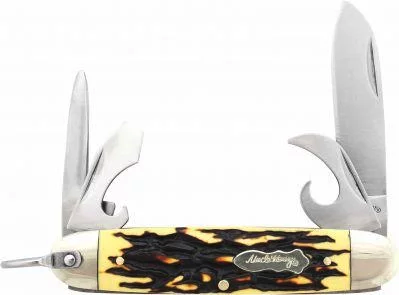 The Traditional Scout Pocket Knife will probably remind you of your first knife, as it mimics the early essentials every young wilderness enthusiast needed to learn to use. The staglon handle is as timeless as it gets.
Schrade Liner Lock Folding Knife Karambit Blade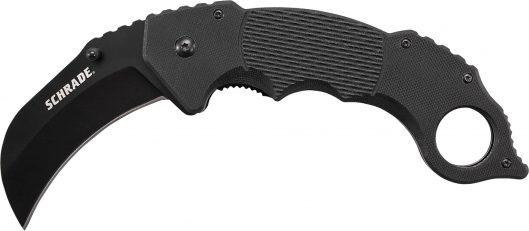 This Karambit Blade from Schrade is certainly unique, with its uniquely curved shape and finger hole. Even though the blade is only 3.15 inches, the shape of the high-carbon stainless steel will serve its purpose.
Uncle Henry Folding Fillet Knife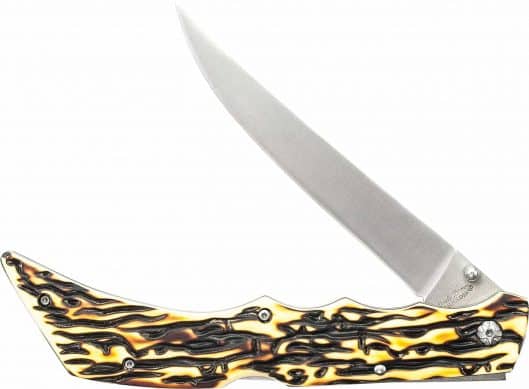 Go with an Uncle Henry Folding Fillet Knife if you want a blade that's both useful and nice to look at. We promise it'll stand out alongside any modern day fillet knife.
Even though it seems like a new knife model gets released just about every day, these timeless classics are always going to be in style. Which one is your favorite?
NEXT: THE GREAT BIG GIFT GUIDE FOR THE MODERN HUNTER
The post 7 Unique and Timeless Knives From Old Timer, Schrade, and Uncle Henry appeared first on Wide Open Spaces.