Big Game Hunting Adventures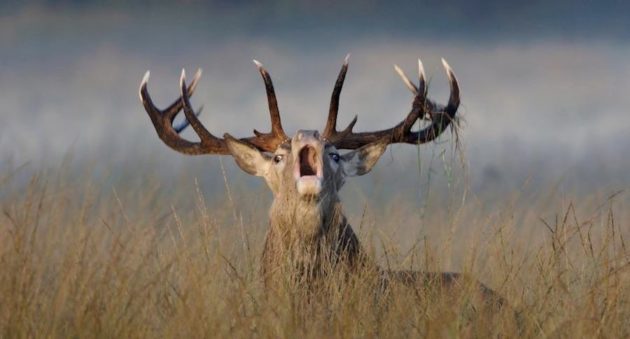 Africa is known for being the premier big game hunting destination, but there are still some awesome places to hunt outside of the Dark Continent. Here are a few examples.
There's not a darn thing wrong with hunting in Africa. However, a hunt there is not for everybody.
Additionally, hunters who have already gone on a hunting safari in African countries like South Africa or Namibia may be looking for a different experience somewhere else in the world.
In either case, there are plenty of incredible places to hunt outside of Africa.
Regardless of whether you're looking for a horseback hunt in the remote Canadian wilderness, a red stag hunt in the southern hemisphere, a chance to match wits with dangerous game like water buffalo or bear, an incredible mountain adventure, or something else, you can probably find a hunt somewhere on this planet that you'll enjoy.
There are countless hunting destinations all over the earth and offers a unique flavor as well as great hunting opportunities for a wide range of game species.
Here are five incredible places to hunt outside of Africa that should satisfy your desire for a hunting adventure in an exotic destination.
Argentina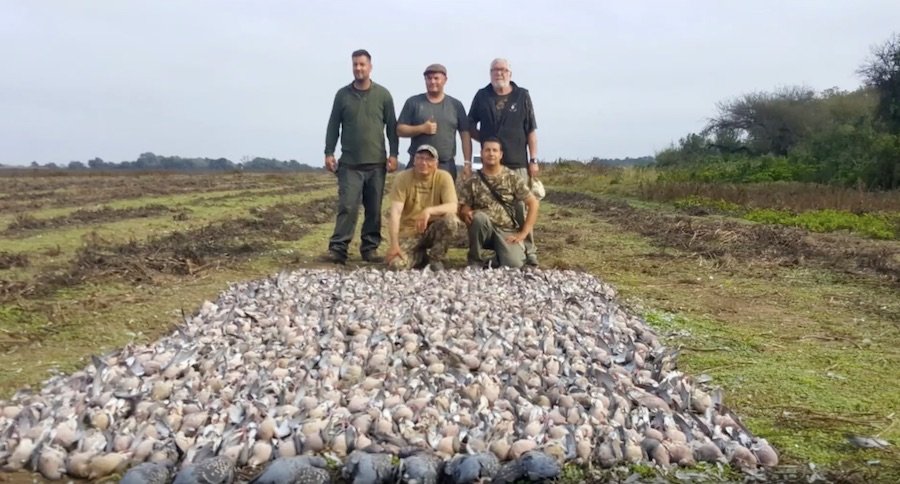 Argentina is an incredibly popular hunting destination, and for good reason. This large and diverse South American country is well known for having hands down the best high volume dove hunting anywhere in the world.
Additionally, Argentina is renowned for having incredible red stag, water buffalo, axis deer, fallow deer, blackbuck, wild boar, and puma (their name for mountain lion) hunting.
These aren't the only species that may be hunted in Argentina. It's even possible to hunt less well known game like brocket deer, white lipped peccary, and even capybara (the largest rodent in the world) down there.
Hunting opportunities vary across the country. For instance, head up to Cordoba for world famous dove and pigeon hunting or over to La Pampa or Patagonia for some of the best red stag hunting in the country.
Australia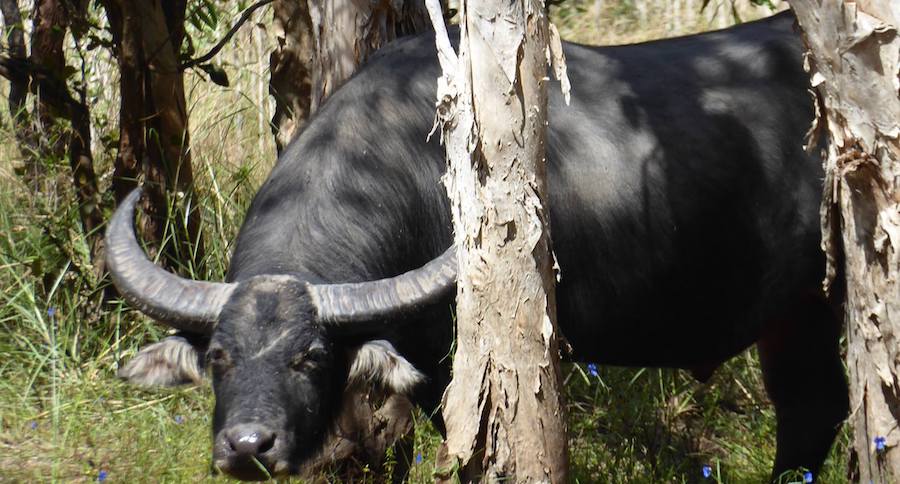 Australia is one of the largest countries in the world and still contains vast tracts of wild and undeveloped land. Not surprisingly, the Land Down Under also has some fantastic hunting in these more remote regions. Like Argentina, non-native species are the most commonly pursued though.
Queensland and the Northern Territory in the northern portion of Australia are especially popular destinations for hunting sambar, rusa, and fallow deer as well as chital. The Northern Territory in particular has some of the best hunting for banteng and water buffalo (not to be confused with cape buffalo) that you'll find anywhere.
Alaska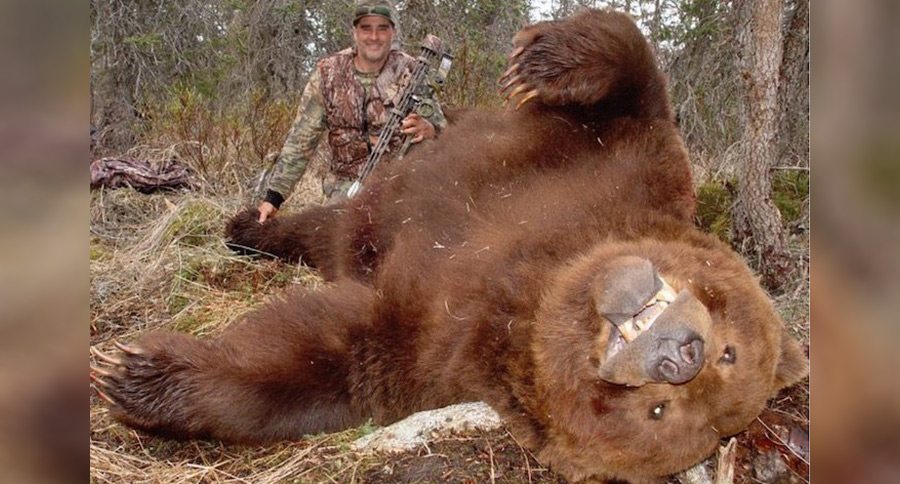 Though Alaska is technically part of the United States, when the remote location, tremendous size, and vastly different hunting opportunities available in Alaska are taken into account, it might as well be a completely different country.
Alaska is perhaps best known as a destination for Alaska Brown Bear and moose, but those are far from the only game species in the state. Opportunities range from Sitka Blacktail in the forests of southeast Alaska to caribou farther north. Mountain goat and Dall sheep inhabit the steep and treacherous mountain ranges of the state, muskox live in the far northern and western reaches of Alaska, black bears roam almost the entire state, and there are even isolated populations of bison and elk in certain areas that may be hunted.
Finally, the fact that the state has ample public land hunting opportunities as well as the fact that not all species require booking with a hunting outfitter are further incentives to consider a hunt up in Alaska.
Canada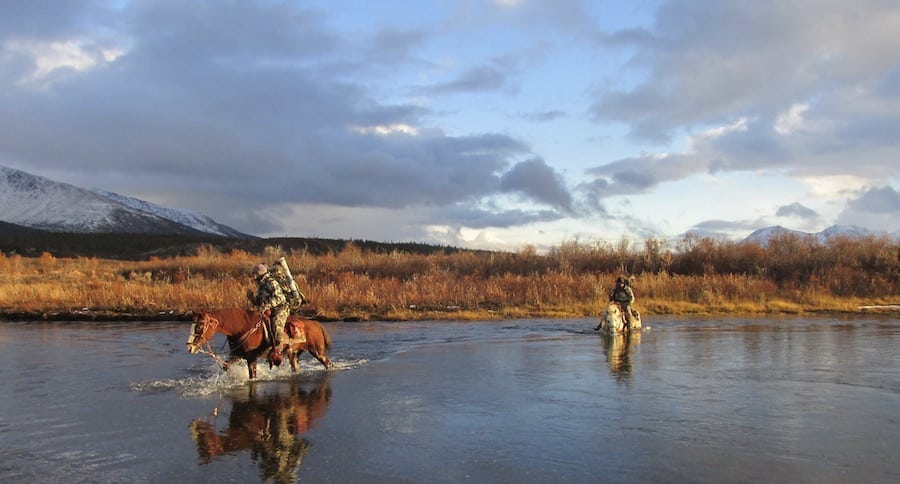 Canada is slightly larger than the United States, but has a population that's only about 10 percent as big. This translates into an absolutely massive amount of undeveloped land where many species of North American wildlife like caribou, whitetail deer, mule deer, elk, moose, mountain goat, sheep, and even polar bears thrive.
Like you'd probably expect from a massive country like Canada, hunting opportunities are extremely varied there. Alberta, Manitoba and Saskatchewan are well known for having some of the best whitetail deer and black bear hunting in North America. For instance, Milo Hanson shot his famous B&C record whitetail in Saskatchewan in 1993.
British Columbia, Quebec, Ontario, and Newfoundland & Labrador are all known for their moose and caribou hunting. British Columbia and Alberta are also great destinations for sheep. Alberta in particular has some of the biggest bighorn sheep in the world. Finally, head all the way up to the Northwest Territories, Nunavut, and the Yukon Territory for game like sheep and the big bears.
New Zealand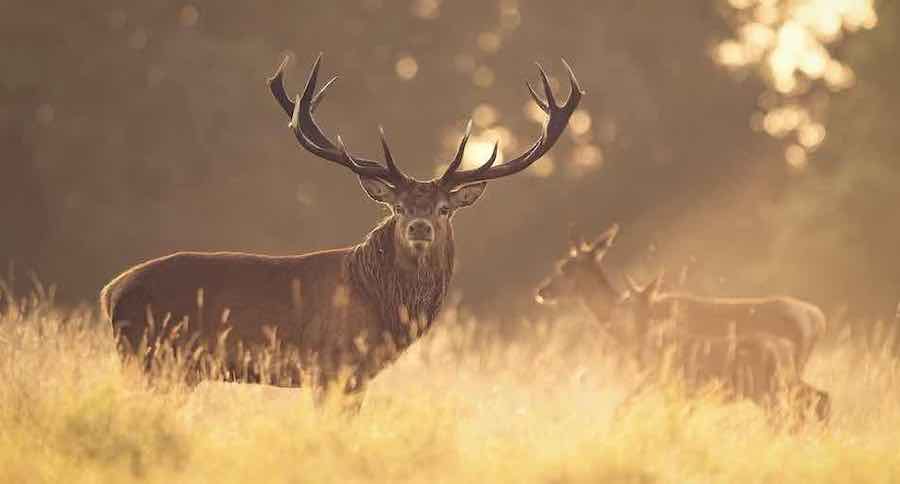 Similar to Australia and Argentina, introduced species make up the vast majority of all of the animals hunted in New Zealand. However, lack of predators and excellent sources of nutrition have resulted in healthy populations of big game like Red Deer, Fallow Deer, Himalayan Tahr, Alpine Chamois, Sambar Deer, Rusa Deer, and Sika Deer.
The mountains of the South Island are where you need to head for some of the best red stag, chamois, and Himalayan Tahr hunting anywhere in the world. That island also has very good hunting for fallow deer, Arapawa sheep, feral goats, and wild boar that can really make a hunting trip down there worthwhile. Likewise, go to the North Island to enjoy excellent hunting for rusa, sambar, fallow, and sika deer as well as red stag and wild boar.
Like what you see? You can read more great articles by John McAdams on the Big Game Hunting Blog. Subscribe to his show: the Big Game Hunting Podcast or check out one of his African hunting safaris.
NEXT: TEXAS IS STILL LOSING THE WAR ON FERAL HOGS
WATCH
The post 5 Premier Hunting Destinations Outside of Africa appeared first on Wide Open Spaces.