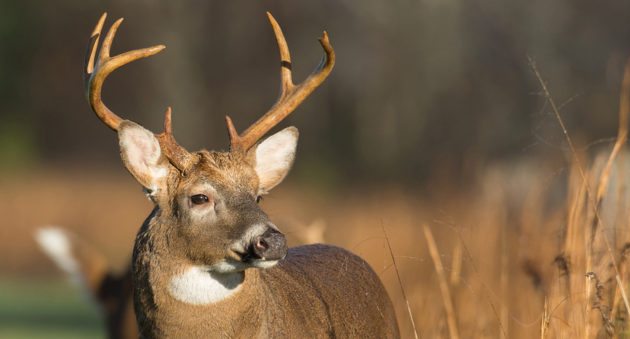 Check out the five most irresistible deer attractants known to us!
At some point or another, many of us serious hunters have tried at least one, if not several, of the many deer attractants available on the market today. Whether we are watching our favorite deer hunting show, reading our favorite hunting magazine or scrolling our social media accounts, we can't seem to avoid the latest pitch for the next attractant on the market that promises to bring the big buck in.
In the competitive deer attractant industry, a few companies have proven their value and, more importantly, have produced results for the hard-core deer hunter. If you're itching for some great whitetail buck hunting, there are indeed ways to improve even the most ideal situations with the best deer attractants.
Before you shell out more money, we put together this list of some of the top deer attractants that drive big whitetail bucks crazy.
1. Deer co-Cain
Deer co-Cain is a collection of deer attractants by Evolved. Two of their hottest products in the industry are Black Magic and Deer co-Cain Mix.
Black Magic is a premium formulation of Deer co-Cain with minerals and flavor attractants that requires no mixing and begins instantly attracting deer.
Evolved is dedicated to enhancing the overall experience of the outdoor enthusiast by striving to provide the finest quality and diversity of products available. Find Deer co-Cain deer lures and products from Sportsman's Guide.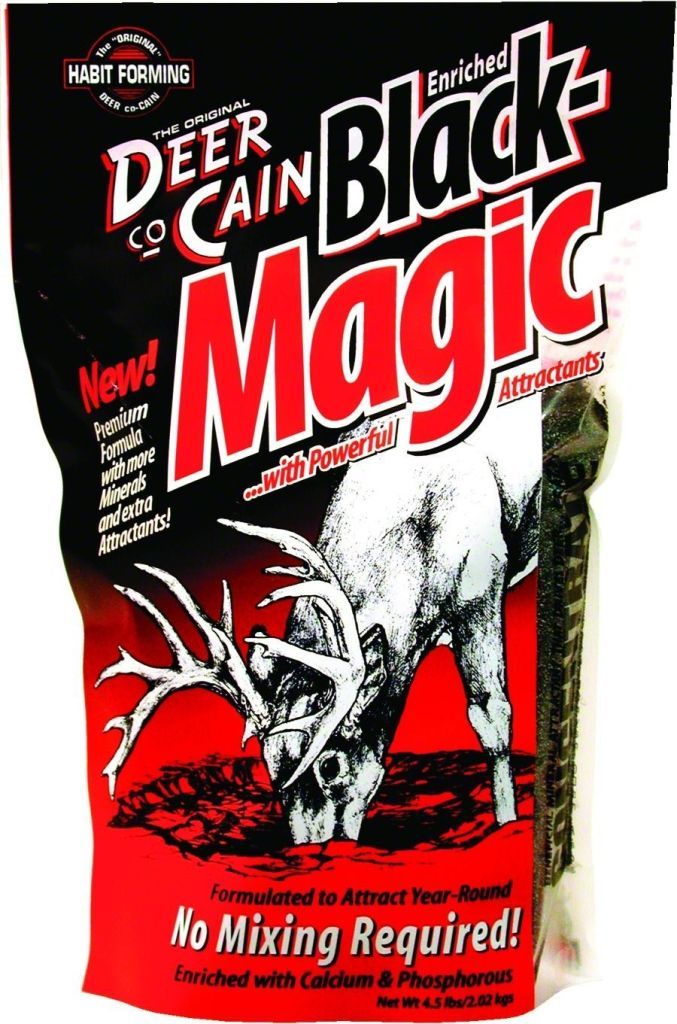 2.  Apple Flavored Attractants
Apple flavored attractants have been around for years and many long-time hunters stand by apple being a deer's favorite flavor.
A variety of apple flavored products have been created throughout the years including apple scented corn, apple scented liquids, and apple scented blocks.  See apple flavored attractants from Gander Mountain.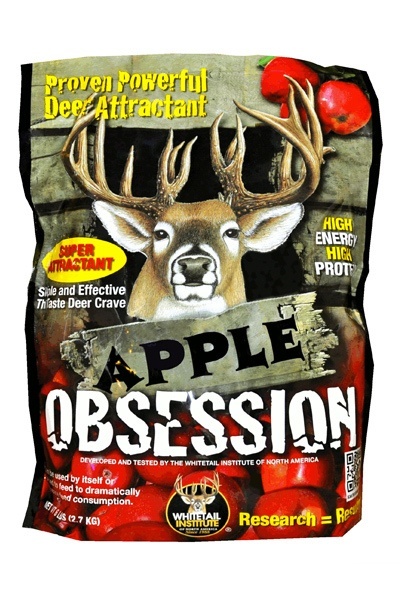 3. Orange Flavored Deer Corn
Farmed and produced by Orange Corn Company based in Texas, orange flavored and scented deer corn has quickly become the go-to solution for attracting big, mature and elusive bucks.
In this day and age, very few companies can say they produce 100% of their product by the time it reaches the hands of their consumer.
From the seed to the shelf, Orange Corn Company cultivates, grows and harvests their corn crop on the nutrient-rich grounds of Rio Medina, Texas where it is sacked, packed and shipped to your nearest retailer.
From hunters of all ages looking to harvest that trophy of a lifetime to wildlife photographers seeking that perfect close-up shot, Orange Corn Company is revolutionizing the deer attractant industry with products made right here in the U.S.A.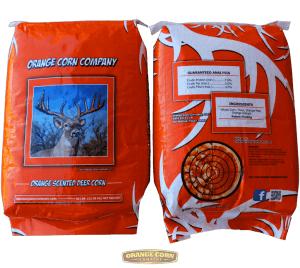 4. C'mere Deer
C'mere Deer was established to give serious hunters a sporting chance at harvesting America's most popular game animal.  The formulation for these unique and effective products was achieved by avid deer hunters in their on-going quest to find deer attractants that do not rely on estrus-based mixtures or are effective during just one portion of the deer season.
C'mere Deer currently has one of the largest offerings of deer attractants on the market today.  See their products at Bass Pro.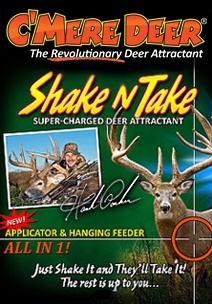 5. Tecomate
Tecomate's mission:  To inform, equip and assist sportsmen with dreams of owning and managing their own recreational property and a desire to be better stewards of the land and wildlife God entrusted to us.
The Tecomate Food Plot System has ushered in a new era in wildlife management; one in which landowners themselves greatly improve their wildlife populations and habitat while increasing their hunting success and outdoor enjoyment. The concept is simple: By planting the right plants in the right way, food plots can provide food for bigger bucks; attract and hold deer in a specific area; and relieve pressure on the native habitat so that it actually improves… for the benefit of all wildlife species!
View Tecomate products at Cabela's.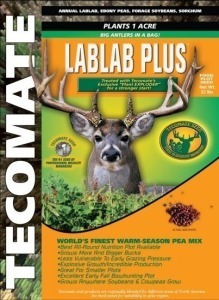 Hopefully one of these deer attractants proves to be your local deers' favorite and they will flock to your treestands or food plots. Used in conjunction with trail cameras and other hunting gear, you'll almost certainly see a difference.
Happy hunting!
The post 5 Deer Attractants Bucks Just Can't Resist appeared first on Wide Open Spaces.