Mossy Oak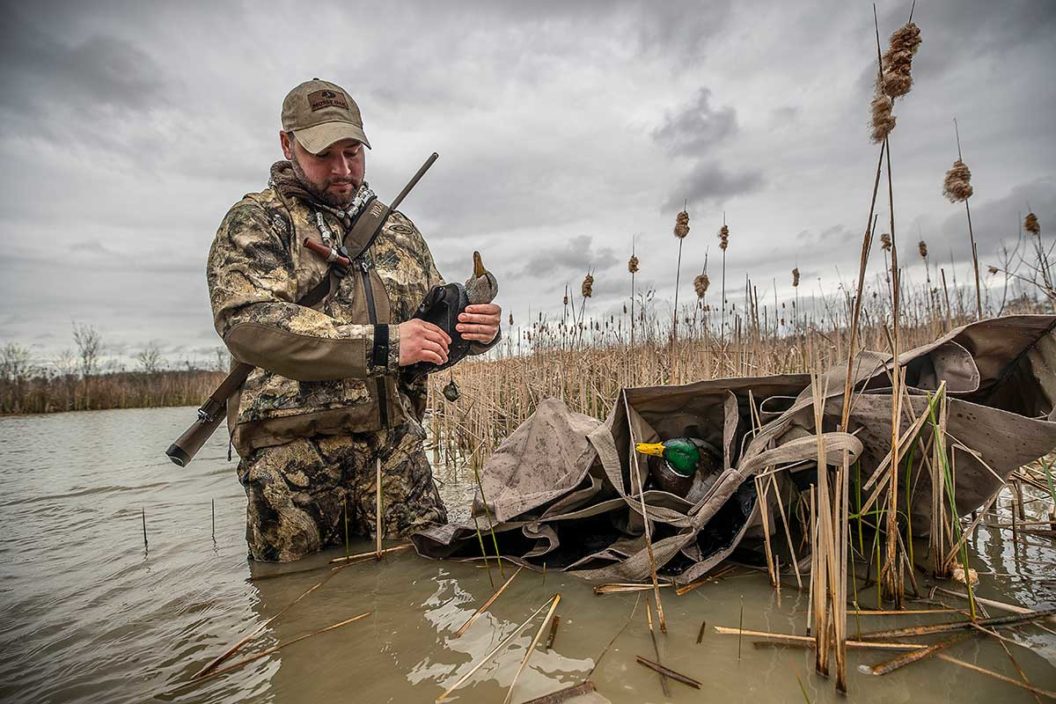 That time of year when avid waterfowlers are waking up in the middle of the night, loading up their boats and ATVs, rigging up their decoys, and hitting the water or the flooded fields is magical. Hunting ducks on public land has long been one of my favorite outdoor activities, but finding a reliable spot that's open to the public can prove very difficult. Add in the dramatic price increase for private duck leases over the years, and it's no wonder more and more waterfowlers are taking an interest in public land hunting. If you don't know where to begin, you aren't alone. And if you're even more unfortunate, you might not live in a state offering great public access for duck hunting. I'm in the same boat. It took me years of traveling, wasted blind setups, countless miles on my truck, blown duck holes, and plenty of other issues to learn which states provide the best public grounds for bagging your daily limit of ducks.
Arkansas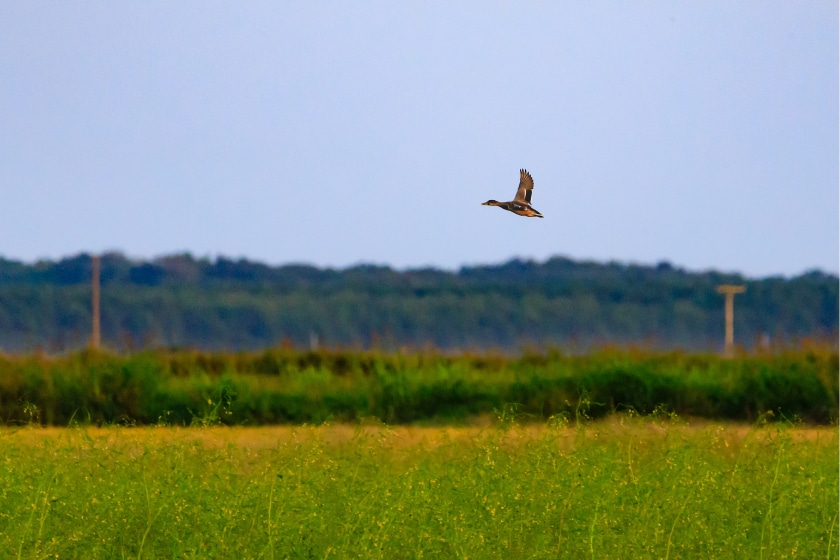 You probably could have guessed this one. There's a reason the duck capital of the world is in this state, but great duck hunting doesn't just happen in Stuttgart. The eastern half of Arkansas possesses some incredible waterfowl ground. Arkansas has some of the best public duck hunting lands, and you'll find no shortage of acreage. For example, the George H. Dunklin, Jr. Bayou Meto WMA is one of the most coveted tracks of waterfowl land in the United States. With more than 33,000 acres of flooded timber and marsh, this area should be on every waterfowler's bucket list.
Other notable public hunting grounds in Arkansas are the Dave Donaldson Black River WMA, near Pocahontas, Ark., which has long been considered an underrated locale for ducks. The Dr. Lester Sitzes III Bois D'Arc WMA is a phenomenal bottomland tract for those seeking a spot in the southwest area of the state. The Dale Bumpers White River National Wildlife Refuge is another area worth mentioning for its flooded rice fields, making it a honey hole for duck hunters.
Kansas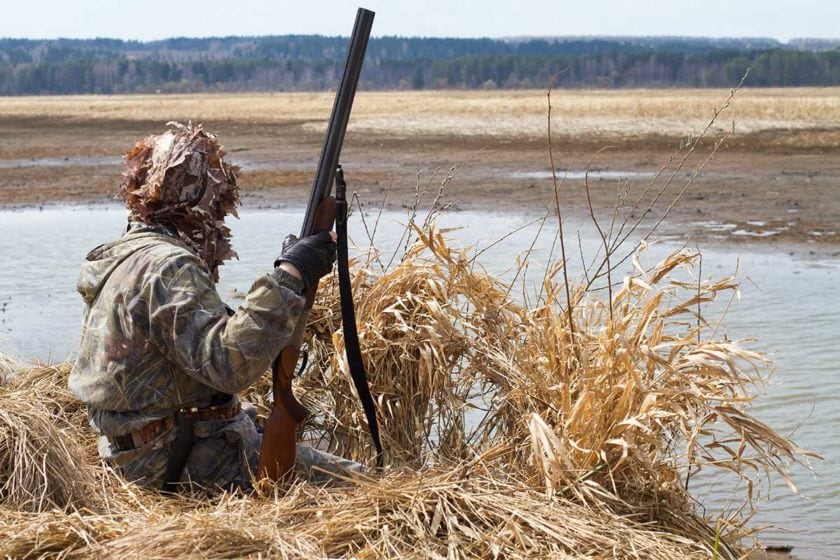 The Sunflower State has long been synonymous with being one of the best waterfowl areas along the Central Flyway in the United States. Waterfowlers here have an opportunity to knock down a wide variety of duck species as well as geese. One of Kansas's amazing characteristics is its large agriculture industry–nearly 90% of the state is farmland. People often assume Kansas only has good public ground for waterfowl along its eastern end, but there are great options in central Kansas, too. The Cheyenne Bottoms Wildlife Area is one of the largest inland marshes in the United States, attracting a massive population of ducks every year. Several public tracts in the central northern region of Kansas as well as options along the eastern rivers are great locations for public land duck hunting. While Kansas isn't exactly known for its abundance of public parcels, there is definitely a "quality over quantity" aspect to this great state.
Mississippi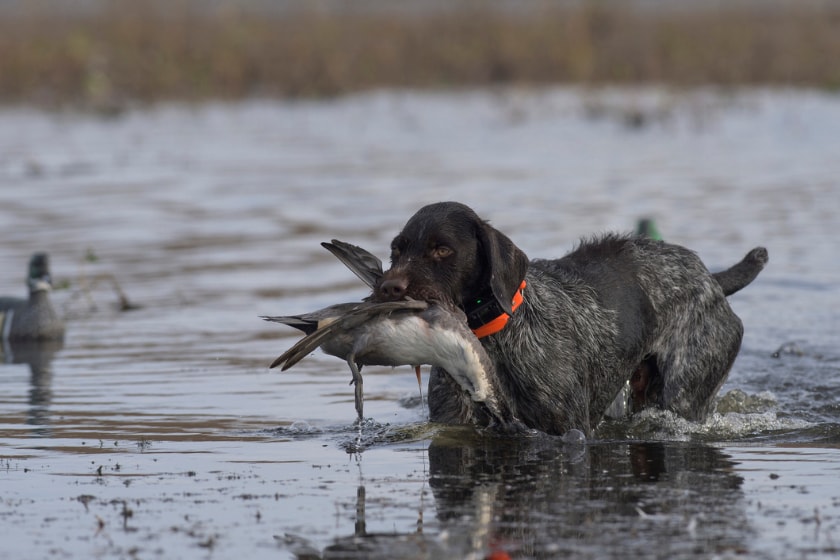 Switching to the eastern side of the Mississippi Delta, this state embodies waterfowler culture. I've been fortunate enough to meet some incredible people on my trips down to the Magnolia State, and I can say with extreme confidence that here, duck hunting is a way of life. You'll find amazing parcels of land that produce black clouds of ducks every winter. With the passion for duck hunting so prevalent here, you'll likely face extreme competition as you race to the best public hunting spot. There is a code of honor that involves "first come, first served," but this is usually done in a respectful manner.
If you find yourself ready to hunt in this coveted area, there are a few great public lands you should put on your list. The most notable is the O'Keefe Wildlife Management Area, a nearly 6,000-acre island surrounded by flooded rice, soybeans, and corn. Take one look at this place and you'll know why ducks are so attracted to it. The John Bell Williams WMA and the Sunflower WMA are two great public lands attracting a diverse selection of ducks every year. Keep in mind that a lot of these areas operate through a lottery system. Make sure to check deadlines and apply for specific locations. You might just be lucky enough to have the hunt of a lifetime.
North Dakota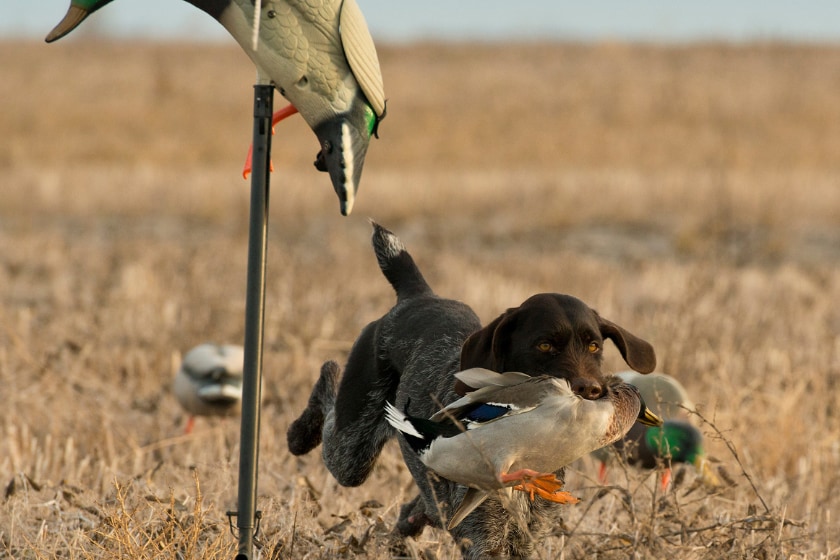 This state may come as a surprise to you, but that's one of the main reasons to love it. The sleeper state of North Dakota experiences far less pressure than you will see from the praised states along the Mississippi Delta. It is also perhaps one of the easiest states to hunt for non-residents, thanks to to its simple over-the-counter waterfowl licenses, as well as its PLOT program, which stands for Private Land Open to Sportsmen. You can essentially find prime hunting tracts just by checking a mapping app on your phone, such as HuntStand or onX. If the property isn't posted, it's open to hunting.
North Dakota's location makes it an incredible route for ducks, as there is a heavy concentration of them here as they travel along the central flyway. With its season starting much earlier than Oklahoma or Texas, you can get a hunting opportunity before the waterfowl fly to the southern states.
Waterfowl hunting on public land is a fun and rewarding activity, but it comes with its challenges. Those include competing with other hunters and timing flight patterns. The only way to gain an advantage is to spend time scouting public grounds and to do your research. Talk with the local game wardens and the WMA managers. They are typically happy to share insight on past seasons' success. Becoming a successful public waterfowler will be an experience unlike any other and in the long run, it will make you a better duck hunter.
The post 4 Best States for Duck Hunting on Public Land appeared first on Wide Open Spaces.