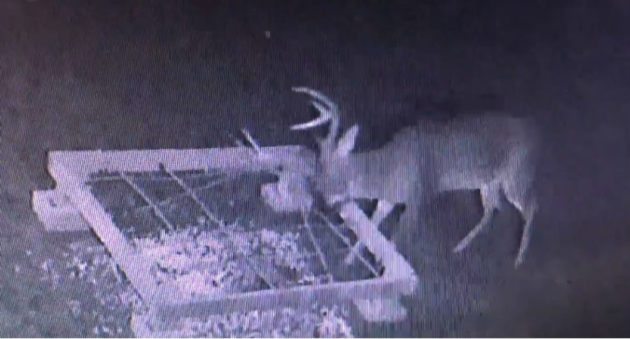 This antler trap actually worked.
You'll get all sorts of differing opinions when it comes to constructing antler traps. Some people love the idea, some hate it and say they're dangerous to the animal. Some think it's just a lazy way to go shed hunting.
Whatever your opinion is, one thing we can all agree on is that we don't often see any proof these things actually work. Well, here's video proof that in some cases, they really can.
So there you have it, actual video proof these things can work. Make sure you check your local laws and regulations before running out and constructing a bunch of these in your hunting area though. Some states outlaw these kinds of setups, and you can run into feeding regulation problems in others.
In any case, if you do try a setup like this, it's probably important to monitor it like this guy to make sure no bucks get hopelessly tangled in a case where their headgear isn't quite ready to fall off yet.
NEXT: VIDEO: THE BOWMARS GO ON AN UNBELIEVABLY EPIC NEBRASKA SHED HUNTING TRIP
The post Video: Do Antler Traps Work? This One Did and Here's the Video to Prove It appeared first on Wide Open Spaces.