By Chris Mihailides
Special to Outdoor Enthusiast Lifestyle Magazine
Well it's September again, and you know what September means to the folks here at The Preserve.  Yep its club championship time.  I'm sure you have heard of The Preserve 18, the greatest contest on the planet with 18 million dollars up for grabs. Well this is the real Preserve 18, the one where members and team members compete not for 18 million, but for bragging rights as the best golfer of the year.
I've played in this tournament a bunch of times now and have made it to the finals one time, only to get smoked by Ernie, my nemesis here at The Preserve.  You see, Ernie was a competitive guy and although he was nearly twice my age at 47, he still felt he was a force to be reckoned with in every arena.  He did it all, played it all and was the best at everything.  You know the type, a 5"3', 138 pound man who swears he could kick the tail of anyone in anything at any time.  Now he isn't all hot air, the man did have some talent but let's be honest, at 47 the younger generation is willing to school old men when given the chance and they usually can. Not me, not on the day of The Preserve 18 club championship round two years ago.
The son of a gun beat me about as badly as you could beat someone in a round.  And the worse part, I truly believe I'm a better golfer then him but he chatted and chatted and got into my head right from the first hole.  I was down six after nine and eventually lost the championship by 10 points.  Ernie has been gloating ever since, even though neither of us won it last year. As he puts it, "I'm still the champ of you."  Stings my ears every time I hear it.  But what can I say, it's true.  This year would be different. No head games, I won't let him get into my head!  I won't let him get into my head! I just won't! Truth is, I may not even play Ernie depending on how the tournament is set up and how the pairings are made and of course the win lose factor.  Anyway we'll see.
Today is bracket day and sure enough, Ernie and I are on opposite ends of the bracket list, Shaky Jake, the old guy who runs the shop, did this on purpose for sure.  Shaky Jake has been working at golf clubs for the better part of 80 years and boosts a dozen holes in ones on the toughest holes all over America.  And I'll tell you what, at around 88 or so, this guy hits the ball just fine and could give a scratch a tough run on any given day.  And of course our executive track is no joke but does allow for players with less of what once was, to enjoy themselves.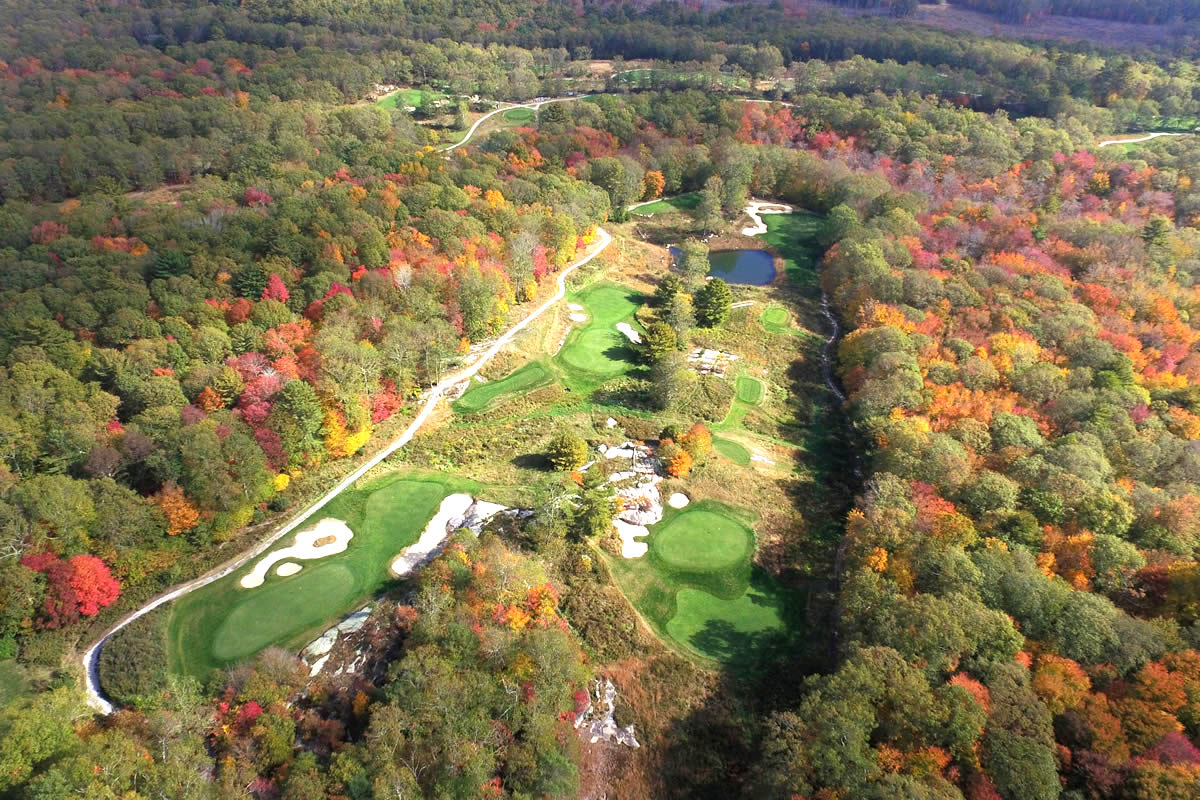 Jake was a good man, he stayed with the club till he retired, not only from the club but also from life.  Worked and smiled every day of his life.  He was the true spirit of golf.  Straight down the middle, always handling the tough lies with grace and went right at it his entire life. God rest you Shaky but I knew what you were up to.  Shaky loved rivalries, and mine and Ernie's was no exception for the old coot.  When I cornered him one day, he shook like a leaf in the breeze and smiled while chuckling out the words, "Just get to the final and you'll get your shot at redemption!"  And so it has begun, even before it began, the incessant busting that takes place before, during and long after, even years after the tournament actually begins.
Round one, easy sneezy. I played Harold, great guy, good conversationalist, poor golfer.  We had lots of laughs and great conversation but I gave him a stroke a hole on a side bet and still won the beer.  Round two was a bit more challenging only because it was Stacey, and she could flirt as well as anyone and that proves to be quite a distraction on a golf course.  And she could hit the ball, sort of an "any man's dream" kind of girl.  Cute, fun, flirty and could hit a ball 250, what could possibly be better? Oh yeah, she's a doctor.  Anyway, she never took the lead, but managed to hang in for most of the round and I beat her by two points and only made four embarrassing shots along the way and a whole bunch of good ones.  Round three, four and five, win, win, win and I made it to the final round.  And guess who else made it?  Yep, Ernie.  And man, did he let me and everyone else in the league know about it.
"Oh yeah, it's me and the kid again!  I'll be taking some more candy from the baby this year!," he said, adding, "Once the champ of you, always the champ of you!"  I'll admit, I was rattled.  I didn't want to lose again to this guy.  Man this could be a life changing moment.  I lose, I could wind up a bum.  Broken spirit, no motivation, panhandling for my next meal.  Oh man, I can't lose again, can I?  This guy is in control of my destiny.  Maybe I could break a leg or an arm or even a toe and I would have to forfeit.  Forfeiting isn't nearly as bad as actually losing, right?  Or maybe I'll get drafted, or have to go take care of a sick relative somewhere out West.  Oh, jeez, I couldn't be so lucky;  I'm going to have to play.
Its game day and I'm sitting in the parking lot listening to U2's latest hit, It's a Beautiful Day, which was my customary song of the tournament that year and what I listened to before every match.  I'm nervous and shaking as much as Jake on a good day.  So in I go.  What a nice spread for breakfast.  All the guys are here and yes they will be out on the course razzing, as is tradition.  Did I mention I was nervous, because if I didn't, just an FYI, I'm nervous. This round hasn't even started and I need to go home.  I think my dad called me, or wait, I have a doctor's appointment, somebody close to me please get a flat tire so I have to come save you! Please help!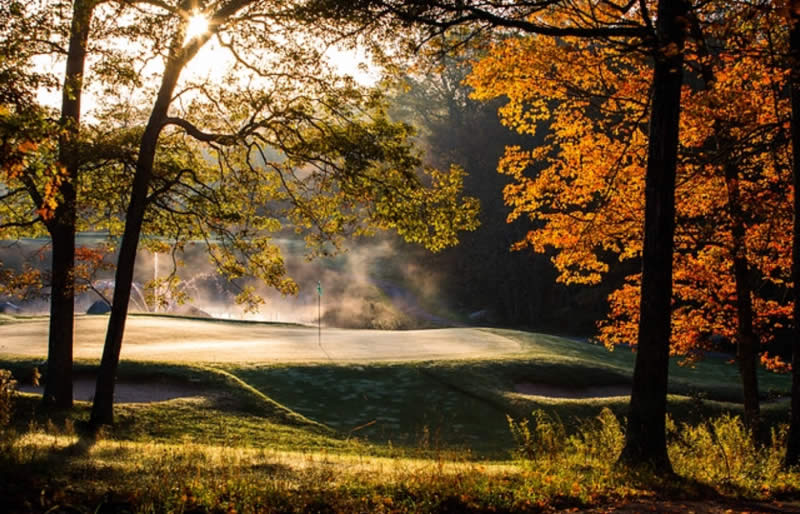 "Ok gentleman, time to tee it up", stated Shaky Jake in his quivering voice.  And off we went to the first tee.  Hole one, he sticks the first pin, he's about a dozen feet for bird. I chunk one, 45 yards into the fescue with no chance of recovery.  Everyone is laughing and I am not feeling too well.  Three from the tee and put it on the back for about a 30 footer. Two putt for a five and Ernie sinks his bird.  Up one, and so it began.  He didn't stop talking and working his way into my head.  Up two.  Blah blah blah blah.  Up three, four, five and then we hit the ninth hole.  I'm down five and getting hammered both in the game and emotionally.  Man I'm taking a real beating here.  Ernie hit and once again hit the green, probably close to 15 feet and a great shot.  My turn, and I hit a beauty, nice drawing shot left to right dialing in at the cup.  It came to a halt three feet from the pin.  I thought it was in but it lay just a bit short and never quite made it the cup, but from 165 away it darn near looked in.  I mark my ball and Ernie comes up and eyeballs his difficult putt.  10-12 guys are watching and freaking Ernie drains it for the bird.  Talk about putting the choke hold on my three foot putt, this thing now looked about 13 feet away and the cup couldn't have been more than an inch in diameter.  Thank you to the golf god's because I made it for the bird to tie.  Wow, I can't believe it but truth is, I'm down five going into 10.
Ernie still has honors and still has his lips flapping and proceeds to hit another great shot just about the same distance away from the cup as his last one and he's already chirping about winning again this year and I have to say, I'm sort of starting to believe him after that shot.  I once again chunk it, the second time this round to a group of guys that nearly fell over from laughter as they watched me unfold like a cheap napkin.  I then chunked my chip but then went up and down for the bogey.  Ernie pared and was now up six going into 11.  Understand what this means at this point in the match. It's a simple formula. If you get a four on a hole and your opponent gets a three, you win the hole and get a point.  If you get a three on a hole and your opponent gets a three, it a tie and nobody gets a point.  So that means I need to win and not tie or lose seven out of the last eight holes to win this thing, all while playing against a guy who's playing the round of his life.  So as you can see, the odds are greatly against me and I am now preparing myself for the emotional beating I will be receiving for the next year or so from all of the clowns spectating and of course, my nemesis Ernie.  I've already prepared the, "You never played so well in your entire life" speech.  The one where I bring the best out in people and he should be thanking me for being such a good opponent.  You get where I was at, oh yes, back to 11.
Ernie finally opened the door with a shot off the green to the right. I put one in just about the same spot but a few feet closer to the green.  Ernie was up and he chipped a pretty good lob wedge to about four feet.  My turn to get it close, knowing a tie is as bad as losing the hole. The golf gods were smiling on me for the second time this round and I chipped the baby in with a loud wrap against the flag stick. Thank goodness I left the stick it in otherwise that chip would have been 20 feet past the hole but rather it was in the bottom of the cup, down five going into 12 with seven left to play.  Win 12, win 13, win 14.  No ties mind you, wins.  Win 15 now down one with three holes to play.  Now who is in whose head?
I am chirping like a bird starving for a worm delivery from mom. Chirp, chirp, chirp, here I come Ernie, here I come.  At 16, Ernie hits a great shot just a few feet or closer from the pin and it looks like an easy birdy.  I hit a decent shot to about 10 feet.  I'm away and putting first.  Great stroke, hit the cup and spun past for a gimme tap in for par.  Ernie just has to sink the putt for the bird and game, set, match. He stood over it, went to stroke and then stopped and stepped away.  A sure nervous nelly move; yep I think I'm in his head.
"Let's go Ernie, it was a good comeback but stop the bleeding and put it in already!" I chirped. "Shut the heck up, I got this," Ernie said, as he proceeded to miss the putt! Yup, we halved the hole. Still down one with two holes to go.  I'm holding on to honors and on 17 put one about 40 feet above the cup and good old Ernie puts one pin high and just off the green on the fringe. This looks like the beginning of the end.  I'm thinking, "I haven't got a chance now.  Well maybe, if we halve the hole and I win 18 I would force a playoff."
So it's not the end of the world" I muttered as we walk down the fairway to the green.  As I got up over the putt I walked to the cup, eyeballing the break from both directions. Bending down, I was holding my putter vertically like golfers do to assist with the read, really taking my time to ensure a good try.  I still have a shot at this. Let's halve this hole and win 18 and force a playoff hole, that's my plan and it sounds like a good one.  I just need to get this monster putt, breaking right to left, as close as I can cause there's just no way Ernie is going to make bird from the fringe, but I'm certain he will par. So I line up my long putt, knowing I want to start it about six inches right and trickle that baby downhill toward the cup. I stroke it. "Crap," I said in my head, miss-swing then hit it straight without allowing for my right to left break.  Off it went toward the pin.
"What is happening here," I wondered. This baby is holding the line heading straight toward the pin without moving at al!  Where's the left break?  On it went, rolling toward the hole.  Hang on, hang on I'm screaming inside my head, hang on.  Rather than a miss-hit it was actually a miss-read.  That sucker didn't break an inch and went straight in to the bottom of the cup for a bird.  Yes, with a Tiger fist pump, "Bird" I shouted. Ernie chipped up to six feet for a par which I graciously gave him, tee hee hee.  All tie going into 18 and I am unstoppable right now and totally in the zone.
I drove one to about 15 feet from the cup and Ernie proceeded to push one way right as he was now folding like a beach chair on a windy day.  He chipped up and over the green, and then chipped again lying three, putting for a bogey and I lie one putting for a bird from 15 feet.  I could have made this putt with my eyes closed as I was on fire.  The cup looked to be three feet around.  Anyway, I drained it for the bird and won the match.  I was redeemed, vindicated and was now the man! Yes this was the greatest match ever!  As I walked off the green, the first face I saw was that of good old Shaky Jake.  He looked at me with a twinkle in his eye and said "Congratulations kid, I knew you could do it."  Damn near broke down and cried when I heard those words followed by his shaky grip and a good firm hug, "Congratulations kid, congratulations."