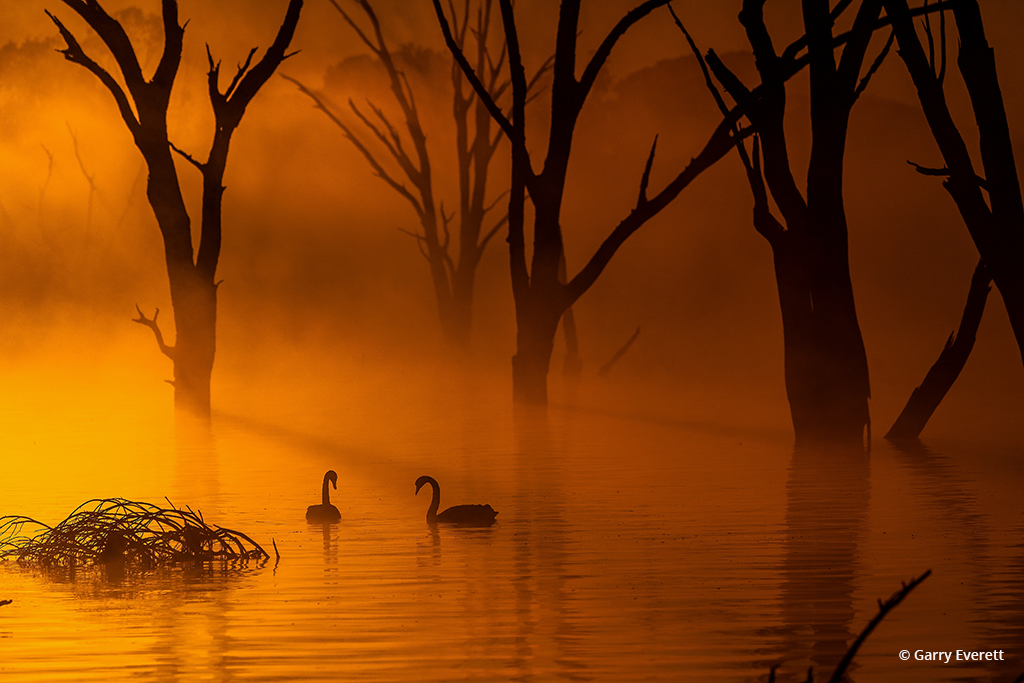 "Lake Mulwala is located on the Murray River near Yarrawonga in Victoria and Mulwala in New South Wales. On a trip home in May of 2017 to Corowa, New South Wales, to visit family, I spent a few mornings photographing sunrise at the lake.
"On this particular morning, the sky was clear and rather uneventful for sunrise, but a small patch of fog moved in just as the sun rose. These two black swans were feeding along the shoreline; the sun interacting with the fog made me quickly change lenses from a wide angle to my telephoto.
"The final composition captures the fog, light, trees, shadows and swans all coming together in a peaceful but somewhat hauntingly beautiful scene."
See more of Garry Everett's work at gelandscapephoto.com.
Canon EOS 5D Mark II, Canon EF 100-400mm f/4.4-5.6L IS USM at 400mm, Manfrotto 055 CF tripod and 3-way head. Exposure: 1/1600 sec., ƒ/10, ISO 100.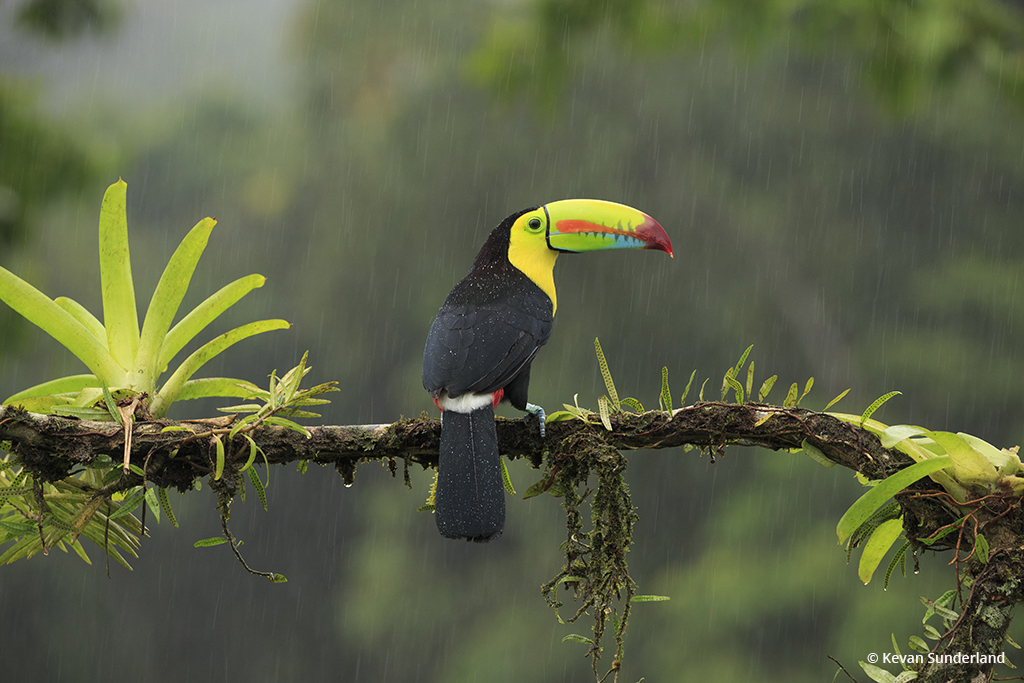 "One of the things we hope for in wildlife photography is to be in the right place at the right time. The day this photo was taken at Laguna del Lagarto, Costa Rica, it started out rainy and continued to rain all day in a place I had never been before—you just have to find subjects and take photos. I decided to concentrate on poses and slowed the shutter speed down to get a more interesting effect with the rain but fast enough to freeze the movement of the bird. By selecting a slow shutter speed and the correct exposure, I was able to pick up the wonderful fine water drops that covered the black back of this beautiful toucan and the soft lighting that the rainy day produced. Yes, I was in the right place at the right time."
See more of Kevan Sunderland's work at sunderlandwildlife.com.
Canon EOS-1D X, Canon EF 100-400mm f/4.5-5.6L IS II USM. Exposure: 1/125 sec., ƒ/7.1, ISO 800.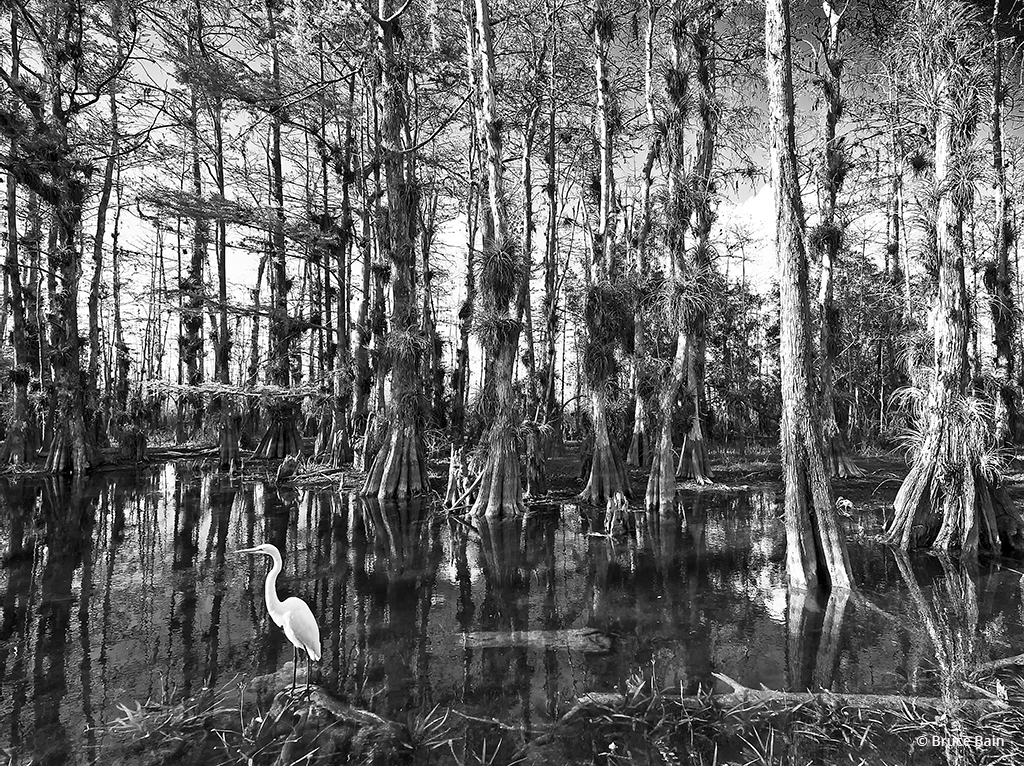 "The image is titled after the environment from which it was created. Loop Road is a 20-mile, mostly unpaved road that runs through the southern Florida Everglades. Although the Everglades is associated with wetlands, it is also made up of many diverse ecosystems, and Loop Road passes through elegant cypress swamps featuring scenic vistas of cypress trees and Florida wildlife.
"My intent was to capture the vastness of this environment, and because the area is comprised of different scenes, many of which are smaller and shallow in scope, I looked for one that was open, allowing me to capture its depth as well its expansiveness.
"I had driven most of the 20 miles and spotted this scene with the lone egret. The scene was open and deep, and the single bird provided a strong center of interest and sense of scale. It was perfect. The image was converted to black and white, providing it with a different look and feel."
See more of Bruce Bain's work at brucebain.com.
Nikon D700, AF-S Zoom-Nikkor 17-35mm f/2.8D IF-ED at 17mm, Manfrotto 3221WN tripod. Exposure: 1/250 sec., ƒ/14, ISO 800. Converted to black and white with Nik Silver Efex Pro.
The post Showcase: April 2018 appeared first on Outdoor Photographer.