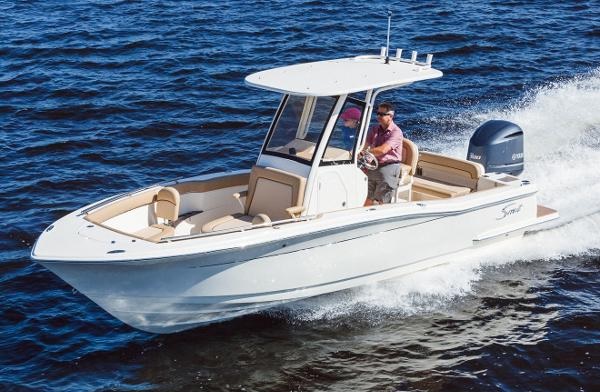 Think winter is the time to put away your rods and store your boat?
Think again.
At Scout, we make fishing part of every boat we create, and we want to help you enjoy your vessel all year long. With that in mind, here are seven saltwater fish that you can target throughout the winter months.
Sheepshead
While other fish may be off-limits during the winter months, sheepshead offers a great substitute for bringing home a meal. These fish love to feed on crabs and shrimp, but their subtle nibble and chewing method (thanks to their eerily human-like teeth) make it difficult to detect a bite. Despite the challenges, they can be found in good numbers during the winter, so you should have plenty of chances to work on your hook-set.
Redfish
As one of the most popular saltwater game fish and the official saltwater species of North Carolina, the redfish is a top species for winter anglers all over the southeastern United States. These fish remain active in the winter, especially in the shallow flats, which warm up quickly on sunny days.
Bonefish
The elusive bonefish is one of the most skittish and wary prizes you can find in the flats, but they offer excellent sport, especially through late fall and winter. Use these fish to test your fly-fishing skills, as they often target light tackle. They can also be caught with hooked shrimp and crab, but you always need an accurate cast and a stealthy approach, often with a cane pole instead of a trolling motor.
Striped Bass
If you ever find yourself in Virginia during the winter, take your Scout out for some striped bass fishing. These titans of the bass kingdom deliver exciting fights and hard-pulling challenges, and winter is a great time to target them in the southern regions. As they start working their way down from New England, they will often concentrate around bait pods. Look for diving birds and use jigs, eels, or flies to catch a striper.
Snapper
If you have a smaller boat that isn't made for offshore fishing, you can find snapper in the winter by targeting shallow spots and inshore areas. Snappers will work their way from deeper waters into these locations to feed and stay warm, and you can often find plenty of snappers hanging out near reefs, wrecks, and other structures.
Cobia
During the winter, cobias will start to rev their feeding engines, giving you a great opportunity to haul in one of these elegant trophies. You can use various lures and baits to catch these fish in the winter. Heavy jigs and trolling lures are often effective, but you can also go for live baits to attract these lively predators.
Barracuda
While these fast, toothy trophies seem to be feeding year-round, the months of December through March are excellent for targeting the barracuda. In clear water, you can usually see these ferocious feeders from a great distance, and they are often found stalking the reefs and flats of the Florida Keys.
Find Your Saltwater Fishing Boat Today
Ready for the ultimate fishing boat? Visit Scout Boats today and take a look at our complete selection of dual-console and center-console fishing boats. You can even use our Build Your Scout feature to choose all the right features for your specific needs.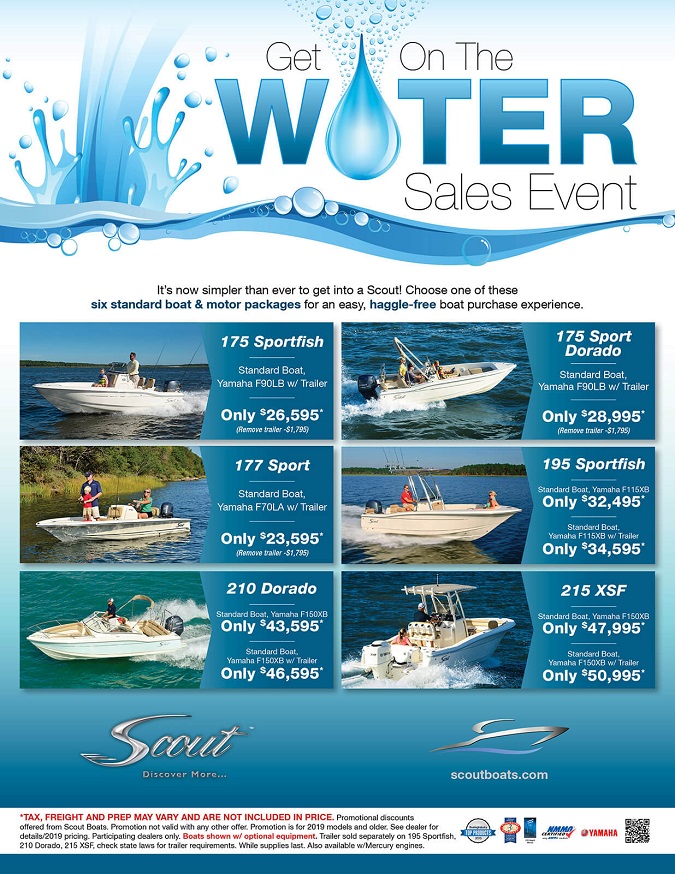 The post Scout Boats: 7 Saltwater Fish that are Great for Winter Anglers appeared first on OutDoors Unlimited Media and Magazine.