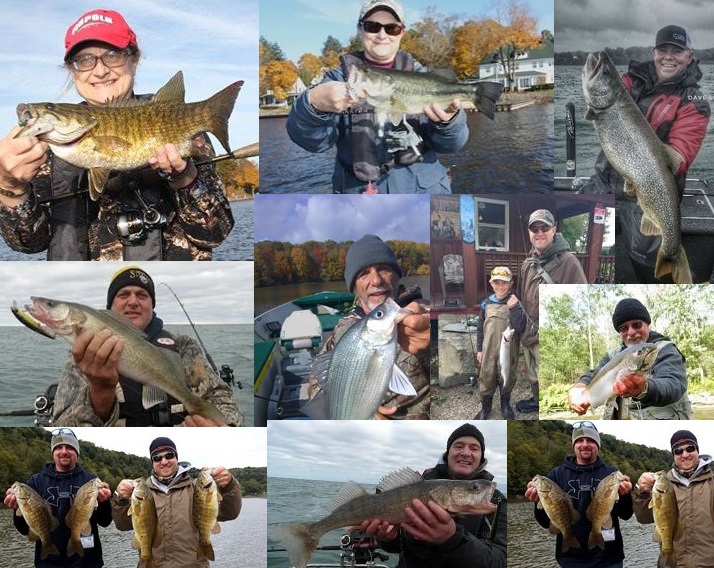 This past October will go down as one of polar opposites. Started out with record high temps, then suddenly went into storm mode with wet, windy and cooler than normal temps. Now looking at the long range forecast, it appears November will be one of cold, snow and gray skies. No Indian Summer this year. Hope to get one day in on the river with Dale for Bronzeback Friday if river half decent level. If you get a chance to get out within the next week, the two hottest inland lakes right now are Shenango and Conneaut. With all the rain, steelhead run should continue strong until streams ice over. For those ice jockeys, things may be looking up for winter. Yes, I'll be here reporting on the winter fish- ing. Heck I might even go ice fishing for one day if the ice is more than 12 inches. But my heart will be looking forward to spring!
Link to the full report – http://www.blackwolfecommunications.com/Fishing_Reports/11-07-18/
The NW PA Fishing Report provides timely angling information for Crawford, Erie, Mercer and Venango Counties – covering all species and all waters open to the public. The fishing comments and photos are offered by regional tackle shops and area anglers, compiled and published twice a month. The NW PA Fishing Report is based on experiences, observations and opinions of individual contributors; information sources are considered reliable but comments are not independently verified. In providing information or pictures, you are agreeing to your comments being edited, and posted to websites and distributed electronically.
The NW PA Fishing Report is brought to you by:
Pennsylvania' Great Lakes Region (www.PaGreatLakes.com)
Black Knight Industries, Oil City (www.GammaFishing.com)
Wiegel Brothers Marine, Franklin (www.wiegelbrothersmarine.com)
The post NW PA Fishing Report For November 2018 appeared first on .