This issue of the NW PA Fishing Report is the smallest of the entire year. While anglers are enjoying a fantastic steelhead season on the Erie tributaries, anglers on inland waters have been struggling the last two weeks. Since the October 25 Fishing Report, it appears only Shenango Lake continues to shine. The Alle-gheny had been high due to Kinzua discharge and now is completely blown out resulting from the storm of November 5th – perhaps for another week or longer. Pymatuning crap-pie and walleye bite is only so-so. No reports from other lakes. At this writing the Erie trib-utaries are completely blown out, but Erie tackle shops expect the streams to be fisha-ble by Wednesday, November 8th – and they also believe there will be even more steel-head packed into the streams by weekend after the high water. Right the now the word is "Go North to the Tribs!"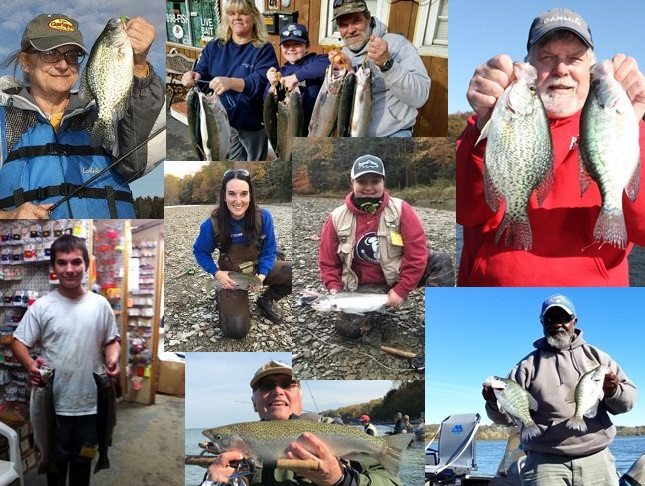 Link to the full report – http://www.blackwolfecommunications.com/Fishing_Reports/11-8-2017/
The NW PA Fishing Report provides timely angling information for Crawford, Erie, Mercer and Venango Counties – covering all species and all waters open to the public. The fishing comments and photos are offered by regional tackle shops and area anglers, compiled and published twice a month. The NW PA Fishing Report is based on experiences, obser-vations and opinions of individual contributors; information sources are considered relia-ble but comments are not independently verified. In providing information or pictures, you are agreeing to your comments being edited, and posted to websites and distributed electronically.
The NW PA Fishing Report is brought to you by:
Pennsylvania' Great Lakes Region (www.PaGreatLakes.com)
Black Knight Industries, Oil City (www.GammaFishing.com)
Wiegel Brothers Marine, Franklin (www.wiegelbrothersmarine.com)
The post NW PA Fishing Report For November 2017 appeared first on ODU Magazine-North America's #1 Digital Fishing Magazine.