Finally arrived! Ice Fishing season in NW PA! After a couple false starts – including an early severe cold snap around Thanksgiving that had some believing they would be ice fishing before Christmas and a second cold snap in mid-January that was disrupted by a warm rain event – the ice on most lakes is safe at last. Well, sort of. Numerous reports of anglers breaking through near shore on some waters, likely due to the warm up & rain disruption of a week ago. But with the Polar Vortex the next couple days bringing recordbreaking cold our way, all waters should be frozen solid by the weekend. Just in time for two days of high 40s and rain! Could be another mess on the ice. So goes winter in NW PA.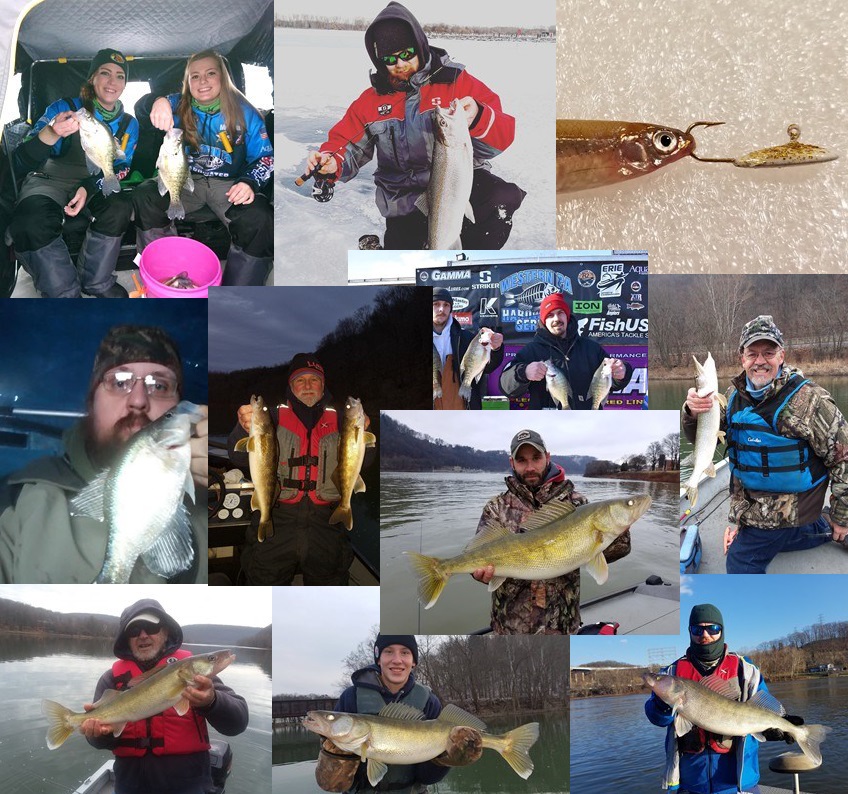 Link to the full report – http://www.blackwolfecommunications.com/Fishing_Reports/01-30-2019/
The NW PA Fishing Report provides timely angling information for Crawford, Erie, Mercer and Venango Counties – covering all species and all waters open to the public. The fishing comments and photos are offered by regional tackle shops and area anglers, compiled and published twice a month. The NW PA Fishing Report is based on experiences, observations and opinions of individual contributors; information sources are considered reliable but comments are not independently verified. In providing information or pictures, you are agreeing to your comments being edited, and posted to websites and distributed electronically.
The NW PA Fishing Report is brought to you by:
Pennsylvania' Great Lakes Region (www.PaGreatLakes.com)
Black Knight Industries, Oil City (www.GammaFishing.com)
Wiegel Brothers Marine, Franklin (www.wiegelbrothersmarine.com)
Related articles:
The post NW PA Fishing Report For January 2019 appeared first on OutDoors Unlimited Media and Magazine.