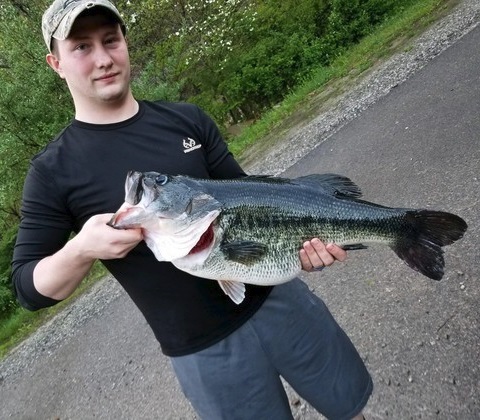 A record breaking fish was caught in Harlan County, Kentucky on Good Friday. Mark Ward went fishing at Highsplint Lake and pulled in a 14 pound, 9.5 ounce largemouth bass. That is a new Kentucky record! The previous record was held by Dale Wilson of London when he caught a 13 pound, 10 ounce largemouth bass from Wood Creek Lake in Laural County in 1984. The new record-breaking fish was 26.8 inches long with a girth of 22.5 inches. Ward used a 6-inch Junebug-colored lizard presented on baitcasting equipment spooled with 14-pound test monofilament line to reel the fish in.
More Bass Coverage From ODU >> https://www.odumagazine.com/topics/fishing_freshwater/bass-fishing-fishing-freshwater/
The post Kentucky Records A New Giant Largemouth appeared first on OutDoors Unlimited Media and Magazine.