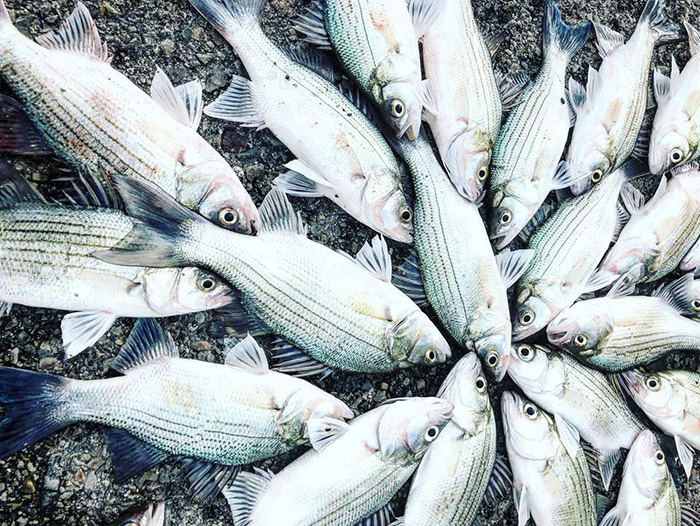 DWR lists best waters to fish with your family this spring.
After a long winter, many Utahns are looking forward to getting outside and wetting a fishing line while relaxing with family and friends. In April, we'll provide information about the best waters to fish in Utah this spring. These waters provide more than excellent fishing: each water we pinpoint also provides other important things anglers want in a fishing trip, including solitude and an escape from the crowds.
Part 1 of the series — Best waters to fish with family and friends — is available below!
If you're looking for a fun, close-to-home activity to do with your family this spring, a fishing trip might be the ticket. Fishing can also add lots of fun to the spring camping trip you've planned.
But what if you don't know a lot about fishing, or you do, but you're not sure which waters to visit? Division of Wildlife Resources Sport Fisheries Coordinator Randy Oplinger has the answer. He lists four tips that should put any family or individual on the path to fun fishing adventures in Utah this spring:
TIP ONE — Identify the best family fishing waters
Good access to the shore, fish that are fairly easy to catch, and restrooms and picnic areas are important ingredients to a fun family fishing trip. The following waters have all of those things, but that's not all: the species Oplinger lists with each water are doing really well. "That's why these waters are my top picks as the best places to take your family fishing in Utah this spring," he says.
Statewide
Community fishing waters (trout, bluegill)
Community fishing waters are located in towns across Utah. To find the ponds nearest you, visit the Community Fisheries web page.
"We stock the ponds with trout throughout the spring," Oplinger says, "so spring is a great time to visit a pond and catch fish with your kids. Good numbers of bluegill and other game fish are also available to catch."
Northern Utah
East Canyon Reservoir (trout)
Hyrum Reservoir (trout)
Rockport Reservoir (trout)
Willard Bay Reservoir (wipers)
North-central Utah
Jordanelle Reservoir (trout)
Settlement Canyon Reservoir (trout)
Utah Lake (white bass)
Northeastern Utah
Little Montes Reservoir (bluegill)
Starvation Reservoir (walleye)
Steinaker Reservoir (bluegill)
South-central Utah
Otter Creek Reservoir (trout)
TIP TWO — Watch fishing reports, catch fish
Watching online fishing reports is a great way to learn the latest about fishing at the waters Oplinger listed. And you'll also learn about the tackle and techniques anglers are using to catch fish.
A must-visit website is wildlife.utah.gov/hotspots. In addition to fishing reports, this DWR-managed site provides information about the waters themselves, including how to reach them, the type of facilities you'll find and the fish you'll likely catch. If the fishing report is the only item you're interested in, you don't even have to visit the website: you can subscribe to the report at wildlife.utah.gov/about-us/subscribe-to-updates.html and get it in your email inbox.
Two additional websites — bigfishtackle.com and utahwildlife.net — also provide current fishing information for waters across the state. Utah fishing-related Facebook pages are also good places to check.
TIP THREE — Basic techniques can land lots of fish
The following techniques Oplinger provides are easy to use and can put plenty of fish on the end of your line:
Tactic 1 — Bait
You can catch plenty of fish using bait, such as night crawlers and PowerBait. One of the best and most exciting ways to fish bait is under a bobber.
To fish your bait under a bobber, simply thread the bait on a hook, crimp one or two split shot sinkers about 12 inches above the hook, and then attach a bobber about 12 to 18 inches above the spilt shot. Cast the bait out, let it settle, and then watch the bobber closely. If it starts to bob, move sideways or go under the water, set the hook by pulling up on your fishing rod. Then, reel your fish in.
You can read more about bobber fishing, and see an instructional video that will teach you how to do it, online.
Another effective way to fish bait is to fish it on or near the bottom of the water you're fishing. To do this, place a large sinker on your line, a foot or two above your hook, and then cast your bait and let it sink to the bottom. Another strategy is to float your bait one or two feet off the bottom. PowerBait comes in a floating variety that will float at whatever distance you place the hook from the sinker.
Tactic 2 — Lures
Using artificial lures is another fun way to catch fish. A large variety of lures are available at tackle shops, and most are effective at catching fish. And some are fairly easy to use. Spinners and spoons, for example, are easy to use: simply cast the lure out and retrieve it back.
You can learn how to fish with lures online.
Tactic 3 — Flies
Fly fishing can also be a great way to catch lots of fish.
"I wouldn't recommend this technique for those who are new to fishing, though," Oplinger says. "However, I wanted to mention it because the waters I've shared are great places for both beginning and experienced anglers to fish. If your family includes a mix of bait anglers, lures anglers and fly anglers, you can visit any of the waters I've mentioned and have a great time fishing together."
TIP FOUR — Learn-how-to-fish websites
Lots of online websites and videos are available to teach you how to fish. One of the best websites to visit is Take Me Fishing.org. To learn how to fish, or to brush up on your skills, visit TakeMeFishing.org.
The post It's time to get outside and fish in Utah appeared first on ODU Magazine-North America's #1 Digital Fishing Magazine.