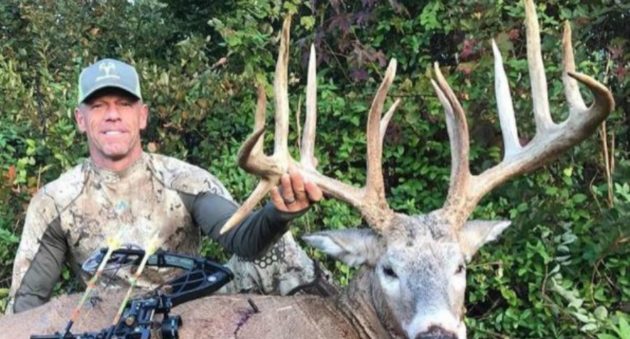 The giant bit the early season bullet.
Hunting early in the season can sure pay off. There's always the story of that one guy with the friend who knows somebody that shot a once-in-a-lifetime buck on opening day. If you take your off-season prep seriously, or if you're incredibly lucky, you can make quick work of filling tags. Here are 10 awesome bucks already on the ground this year.
46 Scored Points
Tines for Days
Beauty and the Beast
Chocolate
Big Fella
Wide Body
Lady Killer
https://www.instagram.com/p/Ba3zzuED7Zn/?taken-by=thebigdeer
Toothpick
Bronze Trophy
Old Ghost
Like what you see here? If so, click here to read more great hunting, outdoor, and shooting articles by Reid Vander Veen. Also, check out his writer page, Tree Stand Diaries, on Twitter, Facebook and Instagram.
NEXT: BABY BOBCATS CLIMB INTO TREESTAND WITH DEER HUNTER
The post Here Are 10 Bucks We've Been Impressed With Already This Year appeared first on Wide Open Spaces.