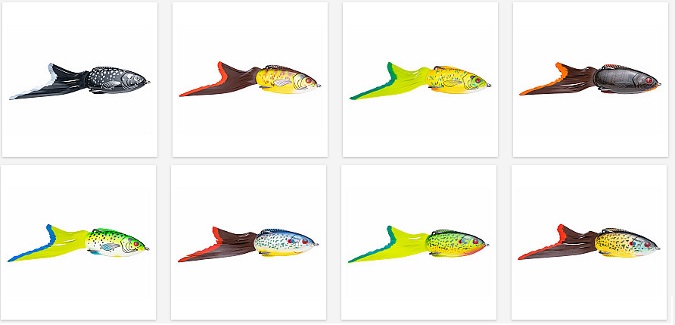 Strike King has quickly become a leader in the hollow-body topwater category. The processes and materials that we use to build our Sexy Frog and Popping Perch have proven to be favorites among anglers. Our newest offering in that category was born out of necessity by one of the best anglers to ever weigh a bass, Greg Hackney. After extensive development and prototyping, we are excited to unveil the all-new Hack Attack Pad Perch for 2019!
"I rely heavily on a walking hollow body to get bites in the thick, shallow cover that I prefer to fish. One of the biggest problems with most baits in this category is that they won't walk through thick cover and still be able to hook what bites them. That issue is now a thing of the past with the Pad Perch" says Greg Hackney. "We utilized some of the design features of the Popping Perch in order to maximize the hook up ratio and durability, but we changed the profile to make it more conducive to fishing it in the thickest cover that bass swim in. The new shape is a game changer for working the Pad Perch through places no other hollow topwater is effective." adds Hackney.
The all-new Hack Attack Pad Perch is 4 inches from nose to tail. It features a 4/0 premium, black nickel frog hook and comes in 10 awesome colors. It will be available for purchase at better tackle retailers immediately following ICAST.
The post Hack Attack Pad Perch for Fall Bass Action appeared first on .