By Ethel Johns
Special to Outdoor Enthusiast Lifestyle Magazine
As a woman who hunts and enjoys outdoor sports, I find myself, if not in a particularly tiny minority, then certainly a member of a rather elite group. The only uniquely masculine things that I've noticed about hunting and outdoor sporting are genetic predispositions for dark rooms, poorly framed prints of long-dead canines, and ponderous wood paneling embedded with the cringe-worthy perfume of stale cigar smoke.
Women are just as skilled in this arena as are their male counterparts. We are equally dedicated stewards of the environments in which we are active. We know our guns, we love our dogs, play by the rules, and we fully grasp the concept that we are privileged to take to the field.
Outdoor sporting is as exciting, rewarding, and worthy for women as it is for men. And it has been my pleasure over the years to experience in some very satisfying four season resorts.
Here are a few options selected from among my favorites, listed in no particular order other than that of occurrence. They could not be more diverse in their themes and overall "feels," yet each in its own way presents totally compelling hunting experiences.
---
Hunting is offered in what I think of as its "pure" state at the Flying Double F Ranch – hereinafter FF – in Vale, Oregon.  We're not talking a classic preserve here.  Game isn't stocked.  Over-hunting is prevented by the imposition of limited yearly hunting periods.
Bobwhite, pheasants, valley quail, Hungarians, and chukars await on over – get this – 10,500 acres of privately owned or leased hunting grounds, including creek beds, streams, river bottoms and the edges of farm fields.  Hunters are encouraged to bring their own dogs, and of course great dogs are available.  Fields are rested more often than they're shot, assuring that guests see plenty of birds. Pheasants and valley quail predominate.
My time at FF was limited, so what I carry with me today are extremely pleasant memories of only a small part of what is available.  I had no sense whatsoever of what I term "hunting at a petting zoo."  Game was wild, hunts were challenging at all aspects of the sport.  I earned what I bagged.  And that's just how I like it.
Accommodations at FF are just fine, thank you, and guests enjoy three squares a day – including spectacular dinners that include hors d'oeuvres and drinks.  And under the circumstances, that's just about all the luxury this lady requires.
Visit www.flyingdoublef.com for all the details.
---
If staying active in all four seasons is your goal, then you'll be hard-pressed to do better than Nitti's Hunters Point Resort on Mille Lacs Lake in Isle, Minnesota.  There is one pre-requisite for taking full advantage of this extraordinary facility, however.
You need to love fishing.
Angling on Mille Lacs Lake is a year-round experience.  And Nitti's provides fishing launch and guide services, ice fishhouse rentals, fishing guide services, a marvelously equipped RV park, and eclectic creature comforts that include modern cabins and full menu dining and bar service.
You can rent or charter boats, make use of 17 boat slips in a protected marina, join year-round fishing tournaments, and otherwise secure access to any spot you desire via over 70 miles of well-maintained access road.
As far as lodging goes, you can choose from bunk house rentals to accommodations for parties large and small.  And the Hunters Point Resort Restaurant and Bar offers no-frills comfort food that, in its elegant simplicity, makes for the perfect accompaniment to a day – or more – of serious commitment to serious outdoor sporting.
How did it all begin?  From the Nitti's website: "Nitti Hunters Point Resort is a family owned business that started in 1996 when George and Linda Nitti decided to sell Nitti Disposal in Inver Grove Heights and move north. When George and Linda bought the resort they worked day and night to clean the place up. The resort had no cabins, no motel rooms and had very few fish houses. With a lot of work, George and Linda turned their dreams into reality and built beautiful cabins along the lake and made a small resort into a must visit destination on Minnesota's most popular fishing lake."
Friends and I fished Nitti's in summer.  We chartered a 52-foot pontoon boat that came equipped with a gas grill and a bathroom.  Fishing equipment was provided, but most of us had brought along our own tackle.  Fishing reports proved more than helpful, but ultimately we had to rely on whatever angling skills we could bring to the table.
And let me tell you, we brought a memorable catch to the table.
Highest recommendations!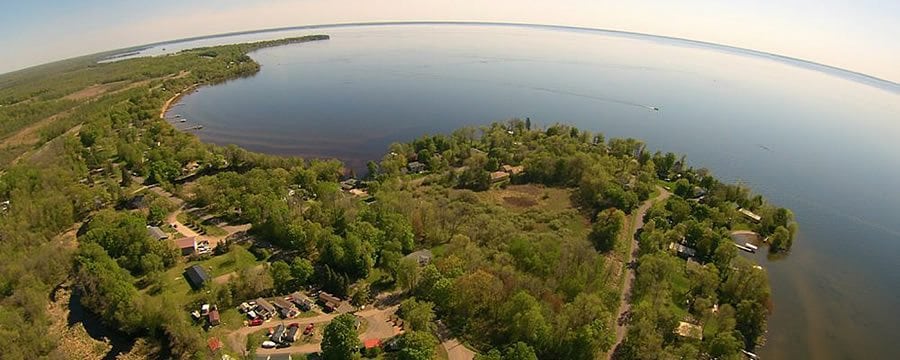 Nitti's Hunters Point Resort
5436 479th St, Isle, MN
56342   (320) 676-3227
---
I've never met a cliché that I didn't instantly dislike, but the spirit of full disclosure demands that I note the following for the record: at more than 24,000 acres, Stasney's Cook Ranch (SCR) reminds one that yessiree, things are bigger in Texas!  Deer, turkey, hog, dove, and quail await just five miles north of Albany, and thanks to the hospitality of extended family in the state, I got a very good taste of everything that SCR has to offer in the way of upland hunting.
Stewardship of our lands is of paramount importance to me, so I was thrilled to learn that SCR is a proud recipient of the Texas Parks and Wildlife Managed Lands Stewardship Award.  Before hunters enter the field they must sign a release form acknowledging that all game laws and limits will be strictly observed.  Ranch visits are by appointment only.
No exceptions.  None.  Nada.
Numerous on-site accommodations of varying sizes and descriptions are available, too.
I went on my first bow hunt at SCR.  No shortcuts were available.  I previously had undergone bow training, a fact made clear to the wildlife manager.  Our hunt was clean.  Honorable.  At the magnificent Cook Shack we ate what we took.  Pride gave way to humility.
I recommend SCR without hesitation.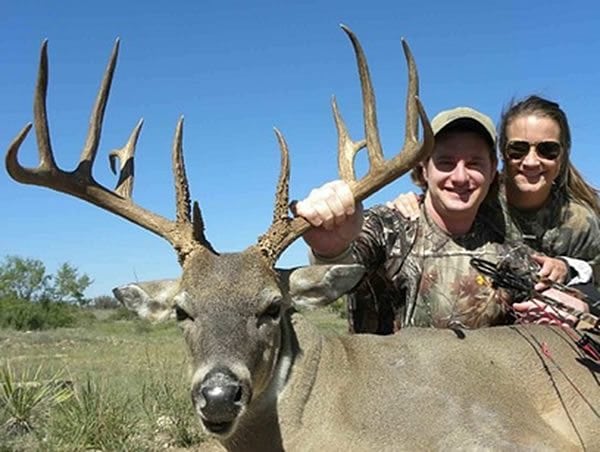 ________________________________________________________________________________
In stark contrast to the limitless horizons of Texas is the profound intimacy of The Preserve at Boulder Hills and its thousand acres of pristine New England beauty in Wyoming, Rhode Island.
The Preserve offers a wide variety of game in a private setting. Whether your interests are upland birds, fowl, or larger game, The Preserve provides the opportunity to experience it all. Shooting sports are the heart and soul of The Preserve, which boast two sporting clays courses, a skeet field, and a trap field.  Currently nearing completion is construction of an indoor, underground shooting range with 16 100-foot lanes and four rifle lanes at 150 yards – making it the longest public shooting range of its kind in the country.
My stay at The Preserve focused on upland hunting.  Specially designated fields accommodate hunters and dogs and include eight new bird hunting grounds, the smallest of which is 300 X 100 yards.  European Tower Hunts, including from a 210-foot perch that is the tallest in New England, are available, too, and I availed myself of both opportunities.
Here's the thing about The Preserve: it lives up to its claim that it's a place "where pristine nature and refined luxury find common ground."  Everything you need, from fine dining to a Sporting Shoppe at which the world's most accomplished outdoor lifestyle enthusiasts feel at home (need a jacket, a bow, a FAMARS bespoke shotgun or rifle?), is at your fingertips.
More impressive – at least to me – was the sense I got of stepping into a time machine when I took to the field at The Preserve.  I might have been hunting in a pre-Revolutionary landscape – an intimate, embracing environment that at once welcomed and challenged.  In a word, it was all about possibilities.
My hunt at The Preserve was more than a hunt.  It was an adventure inward – inspiring beyond words.
As for food, drink, and lodging, we're talking about a 25,000 square foot clubhouse where we find one of the world's premier fine dining rooms.  Uniquely, The Preserve offers ownership opportunities for acquiring luxury homes (somehow "cabins" doesn't quite cut it), from the traditional to magnificent tree houses and even "Hobbit Houses" built into the craggy rocks of a facility that never ceases to surprise.
You simply cannot afford to miss The Preserve.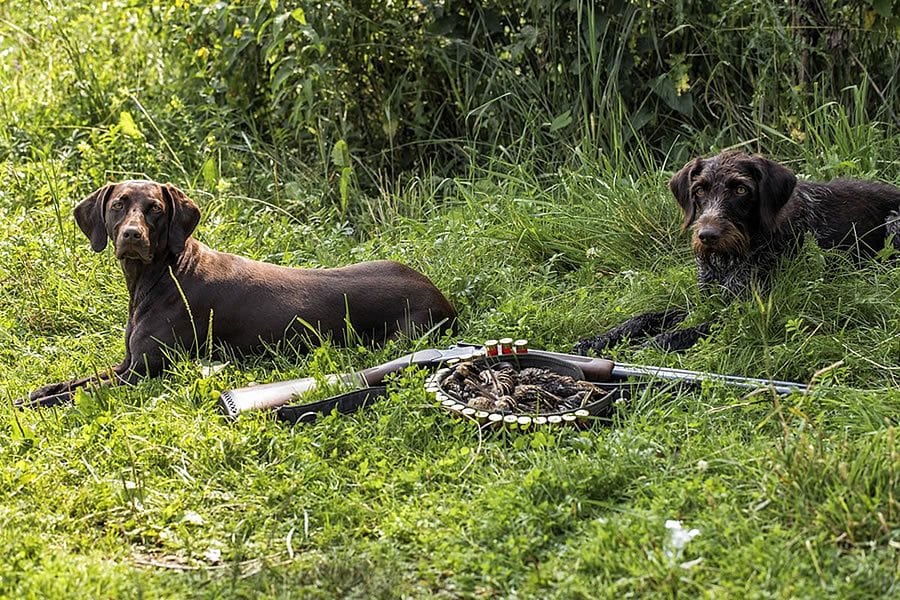 87 Kingstown Road, Wyoming, RI 02898
Phone: (401) 539-GOLF (4653) Fax: (401) 539-4655
www.thepreserveri.com
---
If, like me, your hunting interests extend to tracking and bagging the most luxurious combination of golfing resort, fine dining source, elegant accommodations, and outdoor activities in the most pristine of environments, the look no further than Primland.  This Blue Ridge Mountains resort spreads of 12,000 acres that epitomize the concept of environmental respect.
From the website: "Primland was developed in a conscientious and thoughtful manner, and with every decision we make, we keep its potential impact on the environment top of mind. We are committed to finding the most effective green solutions, and engage in ongoing discussions with the world's leading environmental advocates."
The Primland golfing experience consists of a stunning Highland Course.  Designed by the legendary Donald Steel, it winds its way through "mountain landscape, playing across ridge tops and over valleys, combining challenging golf with the breathtaking scenery at every turn."
The experience was so enthralling that I lost focus on the game at hand.  Twice.  Which I suppose is part of the challenge to overcome.
And while we did not hunt at Primland, we could have taken advantage of upland guided hunts, European style pheasant shoots, in-season archery deer hunting, and so much more.
And then there's the Primland Spa, which is devoted to renewal and rejuvenation.  It boasts a unique combination of American Indian healing and European elegance that enhance the processes of restoring equilibrium to body, soul, and spirit.  I've been privileged to experience some of America's most famous spas, and I don't hesitate to report that what I experienced at Primland – massages, body treatment, facials, and even a yoga session – is simply unrivaled.
An eclectic variety of lodging options leave little to be desired.  A pub, a saloon, and a fine dining room continue Primland's commitment to an eclecticism that is not accomplished at the expensive of attention to detail and all-around excellence.
Primland
2000 Busted Rock Road, Meadows of Dan, VA 24120
Toll Free: 866.960.7746 | Main number: 276-222-3800 | Fax: 276-222-3816
www.primland.com