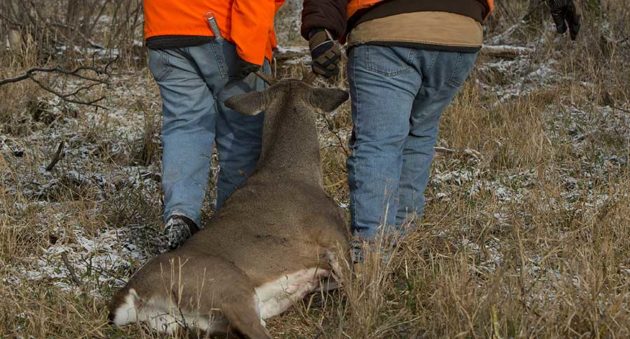 A deer cart can open up a lot of chances when you think about it.
If you've ever dragged big game a good distance, you know. Sleds are great for short, downhill distances, but if you have rough terrain and steep inclines ahead of you, a deer cart will make your life much easier.
Game carriers have floated around the outdoor market for a long time, but not everyone has been entirely sold on the idea. For those who are less familiar but still interested, we'll give you a quick rundown.
Some things to look for in deer carts are weight capacity, solid rubber wheels, buckle straps, and sturdy steel frames. Heavy-duty steel deer carts are the most popular, almost entirely based on the high quality.
And the cool thing is you don't have to search far and wide. Amazon has a wide selection of deer carts for your next hunting trip. HEre's a good selection to get you started.
1. Rage Powersports Kill Shot Heavy Duty Deer Cart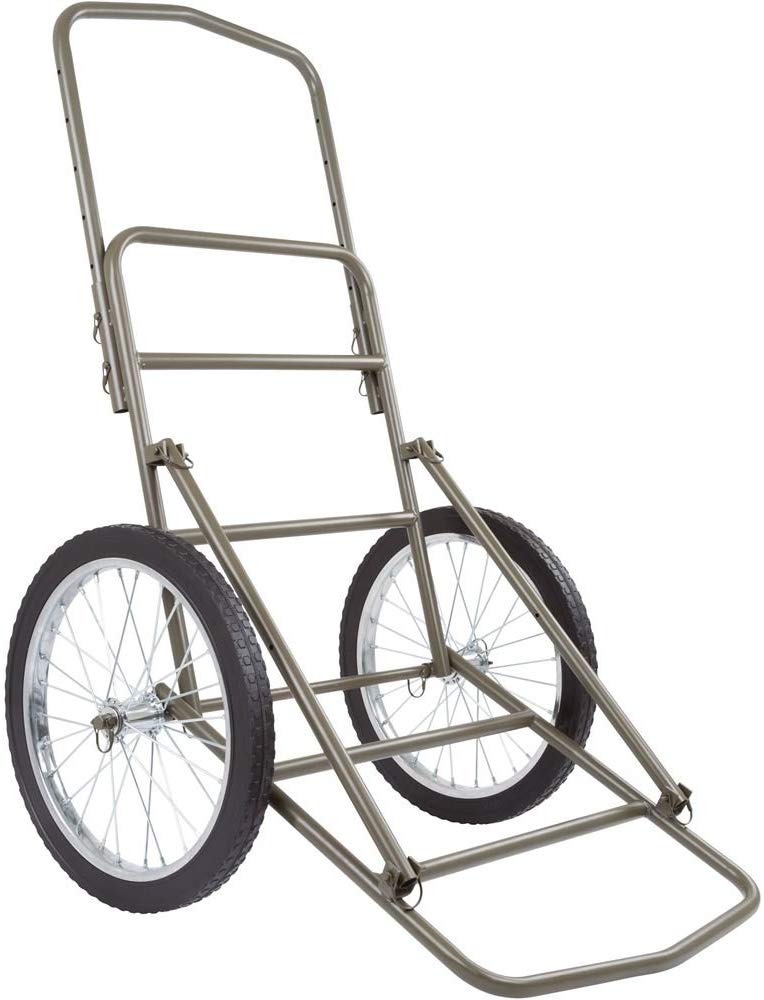 Rage Powersports has a heavy-duty deer cart that meets every requirement. It's made from heavy steel, has solid rubber tires, and can hold big game. It comes with two buckle straps, so your game will stay put for easy transport. Once you take the large wheels off, the carrier folds for easy storage.
2. Leader Accessories Super Mag Hauler
This deer cart has solid puncture-proof tires with stabilizing spokes. You'll be able to haul heavy loads with this foldable deer carrier easily. One customer called it a real workhorse.
3. Summit Treestands Game Cart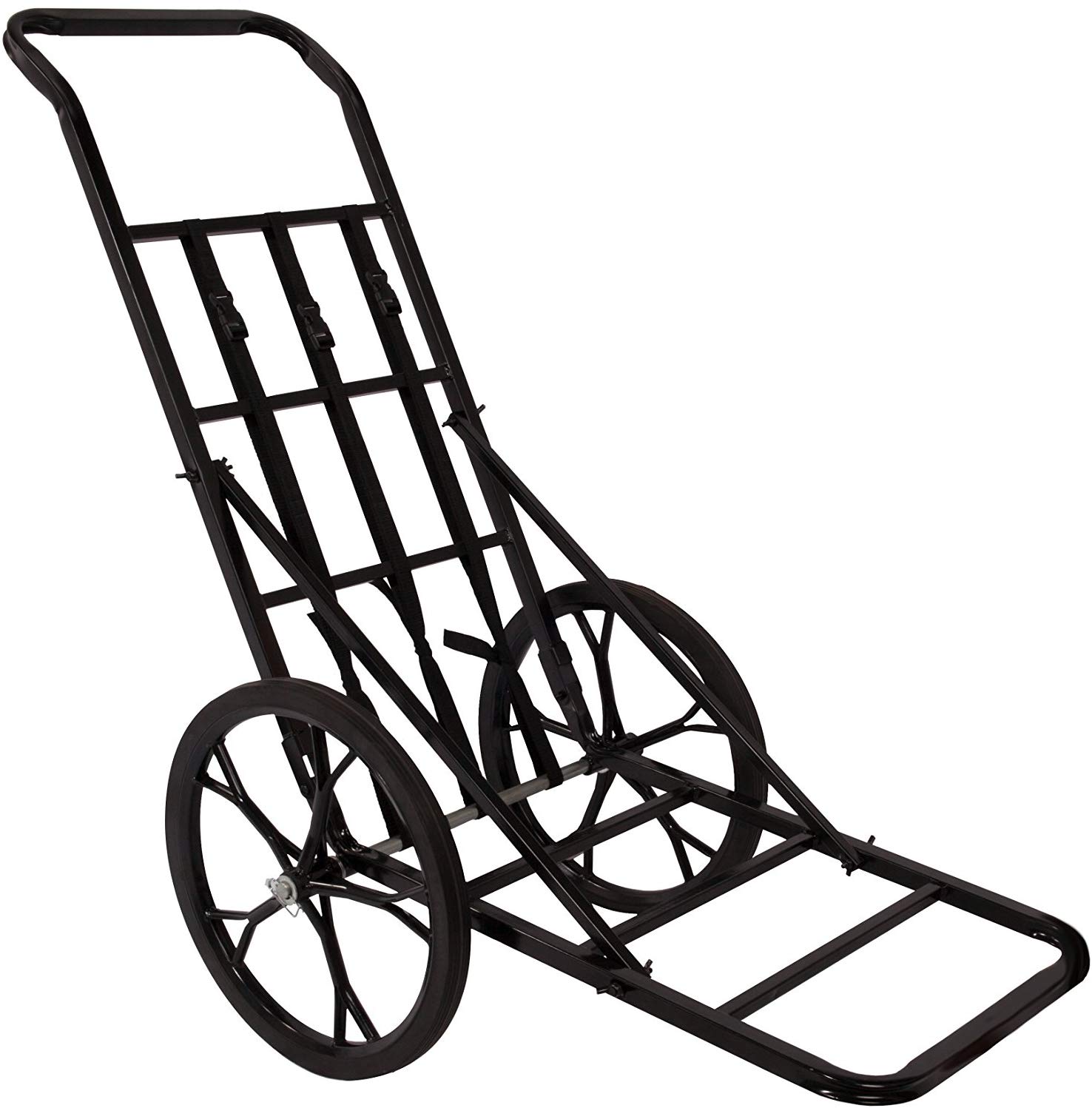 I wouldn't use this on extremely heavy game like bull elk, but the Summit Game Cart will get the job done for buck around 300 pounds. Most deer carts have two straps, but this solid steel cart has three for extra security. If traction has been an issue for you in the past, you'll like the edged teeth feature on the tires.
350-pound weight capacity
4. Guide Gear Deer Cart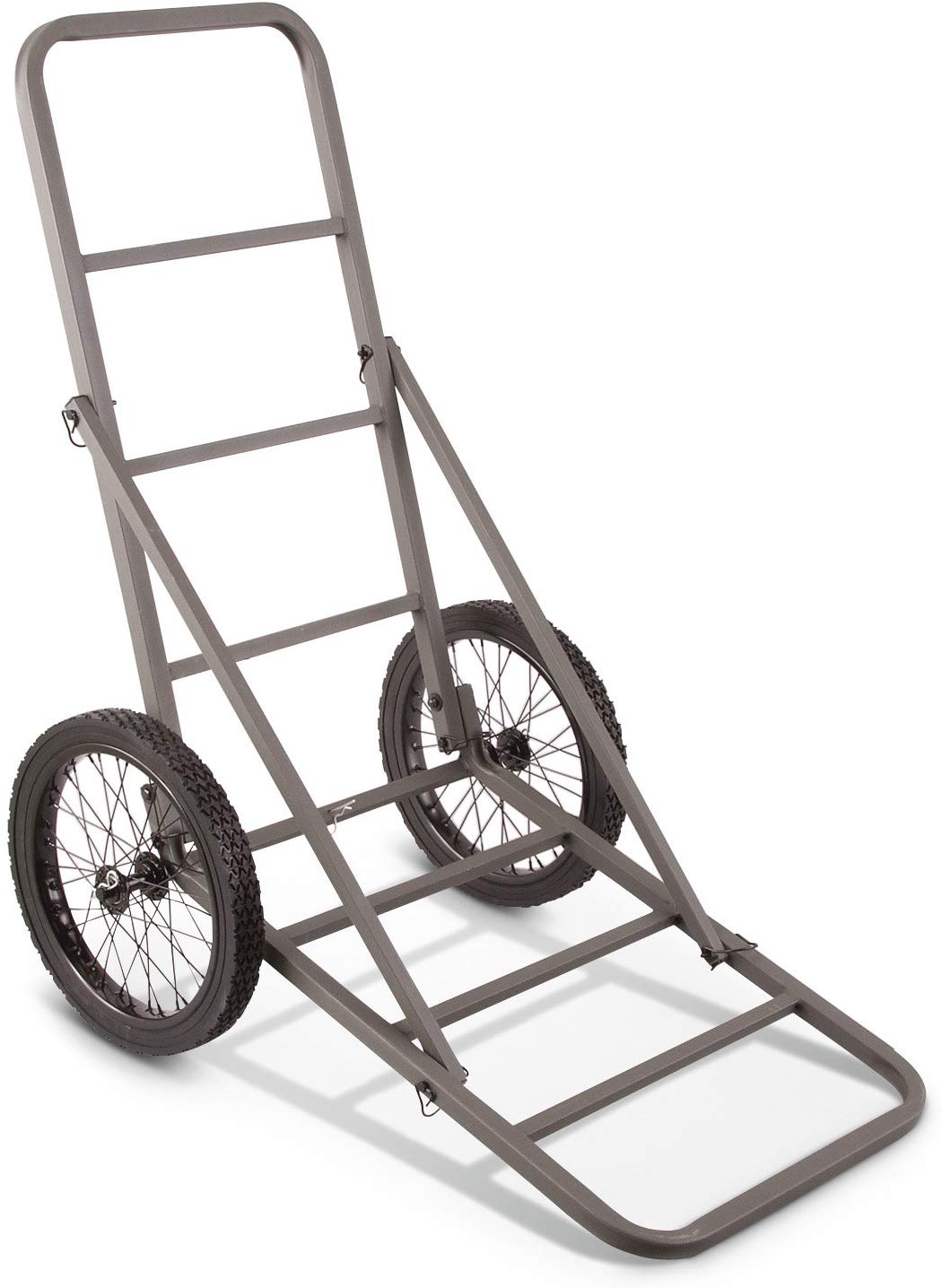 Guide Gear's steel cart is half the price of most, but the deer cart reviews are great. You'll be able to roll it over downed trees and shallow streams without struggling. It comes with three lashing straps and is also foldable. It's perfect for throwing in the back of your truck.
300-pound weight capacity
5. Best Choice Products Steel 500lb Capacity Folding Large Deer Game Hauler Cart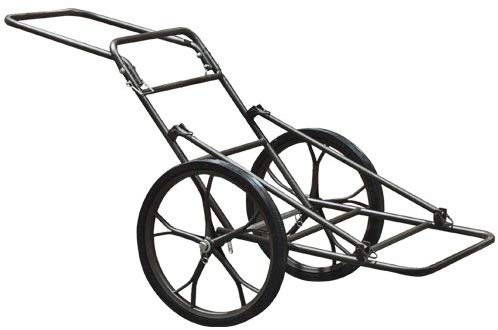 The removable wheels are made from rubber and are ideal for hauling in the woods. It's made from solid steel construction, so it should last you plenty of seasons. It is a bit pricy, but customers love it.
500-pound weight capacity
I'd say that deer carts are necessary for long trips. I mean, would you ever try carrying a 50+ grocery list without a shopping cart? Make things easy on yourself!
Deer carts are also versatile. You can carry hunting gear in them, and sometimes even more than one deer.
There's nothing like a big game cart to motivate your opportunities! If you get one, you'll be that much more inspired to use it!
NEXT: HAVE A BEARD THAT NEEDS TAMING? TRY THE NEW MOSSY OAK BEARD OIL
WATCH
The post Deer Carts: 5 That'll Help You Work Smarter, Not Harder appeared first on Wide Open Spaces.