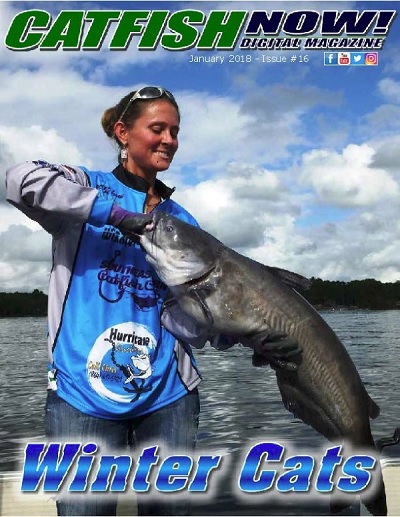 This New Year's offering of CatfishNow brings you a story on flatheads of the west, big blues from California and a lady catfish angler from South Carolina gets. All the regular columns are on tap too. Start your New Year off right with the January 2018 edition of CatfishNow.
Read like a Magazine (Page Flipping)
Catfish Connections – Welcome to a new year and the January 2018 edition of CatfishNow (CFN) digital magazine and social media platform. January of each year brings the promise of new and exciting activities, and new beginnings. I made my normal resolutions to lose some weight and watch out for my health.
The post CatfishNOW Is Here For January appeared first on ODU Magazine-North America's #1 Digital Fishing Magazine.